Monday
Good morning everyone and welcome to another week in Number 10. I work up late this morning, I think I slept longer because I watched the football on the office TV in the afternoon and missed my nap. I tried to see my scribe in the crowd but failed. Another cold morning in London, when is it going to warm up?
I read that Netflix has been testing software that allows them to detect people who are sharing their account passwords to save on subscriptions. The software has been successfully tested in several countries and is now likely to be rolled out worldwide. Netflix say that it believes 100 million passwords are shared worldwide costing them a small fortune. Sharers will be offered a reduced rate second subscription but face being cut off if they refuse it or to stop sharing their password.
So, there was another mass shooting in the states at the weekend. The reports I read said a man walked into a dance hall killing ten people, five men and five women. People then jumped on him and the gun he used was wrestled to the ground. He then escaped in a white van. The police issued photos and said they were looking for an Asian man, aged 30 to 40. Eventually the van was stopped, and the man shot himself. The police then announced that he was aged 72 and living in a retirement home! Something odd is going on here, have they got the right man or do the American police have problems estimating the age of Chinese people?
The Titan Airways leased Airbus A320neo the Government uses as a short-range transport for the Rich Boy is to be upgraded later this year. The main problem is, I hear, the toilet that is considered to be too small. It is going to be made some 30 inches wider. It will also include a new full-height mirror and a drop-down baby changing table. Why does the Rich Boy need a bigger toilet? He is only short and surely can fit in a standard-size aircraft loo. Also, why the changing table, are we not being told something?
So the National Grid has decided to call for three coal-fired units to be started up on tick over. The units, 2 x 660 Mw at Drax and a 500 Mw at West Burton, would take a day or so to get the boiler up to temperature and pressure and the turbines into 'spinning reserve' if they are completely offline. However, once the boiler is up to temperature and pressure, it can rapidly be brought from tick over to full output in a very short time by using the turn up on the multiple burners that each boiler has. This is far easier and quicker than a cold start. It is rather like turning up a burner on a gas fire where the additional output is nearly instant. It's easy once it has been lit and simmering. I guess the grid has been looking at weather forecasts and we can expect some cold, windless, cloudy days in the near future.
I hear that Germany's foreign minister, Anna Baerbock, has said she "would not stand in the way" of Poland if they were to send Leopard 2 tanks to Ukraine. However, the German PM said that the Poles have not yet asked for permission. But I hear that the Poles are very close to making the request. Of course these will be Polish-owned tanks of German manufacture and the manufacturing has ceased so the Poles have no chance of replacing them with a newer model, instead I hear they want American Abrams tanks. But once again I hear these are out of production so they would have to come from the thousands the Americans have in store.
Rolex Watches has demanded a small company in Devon that makes wall clocks that help teach children to tell the time change their name, 'to avoid confusion'. The Oyster and Pop clock company have received what they say are aggressive letters from the Rolex solicitors because Rolex use Oyster as the name of one of its premium watch brands. The Oyster in the company name comes from the name of the road in which they are located. How Rolex think anyone could possibly confuse a bright, colourful £20 child's wall clock with a premium brand wristwatch costing £1000s is beyond me. Perhaps Rolex would like the street renamed as well?
Tuesday
At last, a frostless morning, I guess it's because we have a cloud cover. It is still not very warm outside but at least I didn't have to walk on frosty ground. The feeder this morning was new, I had never seen her before, not even in the office, I guess she is a new employee. Well, I liked her as she chatted to me while she got my food ready, I even let her stroke me. Then she told me she would be seeing me for breakfast every morning this week. I am happy with that.
I hear that in America they had their thirty-seventh mass shooting of the year yesterday. This time another Chinese man shot dead seven of his ex-fellow workers in Half Moon Bay, California. What is it with the Chinese shooting people over the Chinese New Year? I also hear that there was another shooting on the west coast a little later yesterday when a man shot eight people in Oakland only 40 miles away. This time there was one dead and seven injured. In America a mass shooting is considered to be when four or more people are injured or killed. So that's a minimum of 148 people killed or injured in 24 days, we know it is a lot more.
United States airline Delta is sending nine Airbus A350s it has acquired from South American Airline LATAM back to the Original Equipment Manufacturer, Airbus, to be refurbished and upgraded. The idea is to harmonise the nine ex-LATAM planes with the 28 already in the Delta fleet. The newly acquired planes have 30 more seats than the existing Delta ones, are considered too overcrowded to use on Delta's really long-range routes and are currently being used on internal routes. The nine planes will be refurbished to the standard Delta fit consisting of 306 seats: 32 Delta One Suites, 48 recliners in premium select, 36 extra-legroom economy seats, and 190 regular economy seats. This will make them fully interchangeable with the existing planes.
Last week I mentioned the rumours of a huge order for new aircraft from Air India that was going to be split between Boeing and Airbus. I now understand that the orders have been held up by discussions with some of the engine manufacturers over their pricing. Apparently, Air India have been demanding volume discounts and some of the makers have not been willing to reduce the price to the level Air India was demanding. I hear that costing has now been settled and the date I hear of the orders being announced is Friday. I wonder if my informant will be right.
One of the papers this morning says that a decision has been made to increase the pension/retirement age to 68. But what it adds is that it would only be for people currently aged 54 and under. With the shortage of people in the workforce it could make sense to put the age back. But many people in their 50s are already leaving the workforce and relying on savings and private pensions. Will it only be people without savings who work the extra year? I wonder if that change will apply to cats!
I see that that the AIDA Prima was in Southampton yesterday before sailing on a short cruise. AIDA is the German cruise line part of the Carnival Corporation and the Prima is a decent size ship with 18 decks and carries 3,300 passengers, much the same size as the P&O Britannia. The interesting thing about the Prima is that it is fitted with a system that produces small bubbles that are ejected under the hull of the ship. The theory is that the bubbles lubricant the ship's passage through the water and saves fuel. I read that the design is supposed to increase the ship's efficiency by 7%, but the ship has been around since 2016 and I can't find anything that says this is being achieved.
I read a very interesting point in the press this morning about net zero and the banning of gas appliances. At the moment we have 54 AGW of generation capacity for electricity and the gas network offers some 360 Gw of capacity. So if we ban gas, we will need to find another 360 Gw of electrical power generation. How and where is this going to be installed? It also means a huge amount of National Grid capacity and I am yet to see any movement in this direction.
Wednesday
Another frostless morning, and just a touch warmer. People were running around like headless chickens over Zahawi's tax problems yesterday. What astonished me was that he had £5,000,000 laying around to pay HMRC with. I predict Sir Beer will go with 'Government Sleaze' today.
I see that Babcock started cutting steel yesterday on the second Type 31 frigate, HMS Active, bang on schedule. Active is a historic name in the Royal Navy, the first was taken as a prize from the Spanish in 1572 with a £100 million worth of bullion on board. Ten more have followed, so this will be the 12th ship to bear the name. Predecessors were at Jutland, hunted the Bismark and supported the Falklands landing. Oh, I also hear whispers that the Babcock Arrowhead 140 design, on which the Type 31 is based, is close to landing more export sales with a number of foreign countries realising just what a flexible design the Arrowhead 140 is.
Microsoft have big problems this morning with large parts of its web-based services down in America, Britain, Australia and elsewhere. Among the affected applications are Teams, Outlook, XBox Live and Microsoft Office 365. Perhaps the most serious of these is Microsoft 365 because for years Microsoft have been pushing this software as the 'future'. In the past companies bought and ran their own copies of Office on their own servers, but Microsoft only sold the basic software once, getting the occasional revenue boost when customers upgraded every few years. Their solution was Microsoft Office 365 where the software runs on their servers and customers pay an annual fee, giving Microsoft a regular income. But the problem here is when either the internet or the servers go down hundreds of thousands of companies suffer.
Interesting to read that the Chinese electric vehicle manufacturers BYD (Build Your Dream) is in negotiations with the Ford Motor Company to purchase its plant in Saarlouis, Germany. The plant currently produces the Ford Focus and its engine there but has decided to produce its replacement model at its plant in Valencia, Spain making Saarlouis surplus to requirements in 2025.
I hear that at a London conference, the Ministry of Defence has relieved it has got its hands on some recent Russian army equipment and has handed it over to both security forces and industry to examine it and develop countermeasures. Exactly what they have got their hands on was not revealed, but it is obvious that it was equipment captured in the Ukraine even if that wasn't specifically stated. Some time ago, I did hear that the Ukrainians had captured all sorts of things, including the latest tanks, radar units, jamming units and communications equipment, I thought it all had gone to the US.
A man on holiday in Cornwall popped into a carpark in Wadebridge to check the parking conditions before driving away 127 seconds later. He says that at no time did he park in one of the designated parking spaces, only pulling up alongside the parking charges notice. So obviously he was issued with a private parking notice by the company running the carpark on behalf of the local council. He appealed but the company dismissed the appeal. The row went on for years until the company won a county court judgement by default as the man didn't appear in court. However, the man says he didn't receive the court letter and is looking to appeal. So far, a small fine has cost the man over £2,000 on what he calls a matter of principle.
In France SNCF, the state railway operator, is being sued by '30 millions d'Amis' (30 million friends) for causing the death of Neko, a four-year-old cat at a Paris mainline station. The cat had escaped from its carrier and ran to hide under an express train that was scheduled to depart shortly. The cat's owner, and 15-year-old daughter, begged SNCF workers to delay the train's departure so they could rescue Neko. However, the SNCF workers laughed at them and allegedly said the cat should have been on a lead. They dispatched the train, and the cat was cut in half!
Thursday
Another frostless morning, but this one is damp. It was not raining when I went for my constitutional, but it clearly had been as everything was wet. The new feeder has been as good as her word and has been around again. I definitely like her, she always talks to me and strokes me. Why can't they all be like her?
I heard an interesting conversation this morning. Two people were talking about the Wee Krankie and this Scottishland gender thingy. They were under the opinion that she was deliberately trying to stir up trouble with the rest of the U.K. in another step in her argument for independence. They said it was now backfiring on her as she never believed the Government would bar their new law. But the most interesting thing they said was that there are more transgender people in opposite-sex prisons in Scottishland than in the whole of England, Wales and Northern Ireland with only 10% of the U.K. population.
So, the West has agreed to send Main Battle Tanks to Ukraine a week after we agreed to send 14 Challenger 2s. I understand that a Ukrainian tank battalion consists of 31 tanks. However, a British tank regiment consists of 58 MBTs, comprising four squadrons of 14 tanks and two command vehicles and it is one squadron we are sending. Now the US has said they will send 31 Abrams MBTs or one squadron. The Poles have said they will send 14 Leopard 2s. The Germans have said they will also send Leopard 2s, but it is not clear how many, I have heard everything from a NATO size squadron (14 MBTs) to two Ukrainian battalions (62 MBTs), via a German army 44 MBT battalion (3 squadrons of 14 + 2 command vehicles). Apparently other NATO countries have also indicated that they would send Leopard 2 adding up to about 100 if Germany said they could.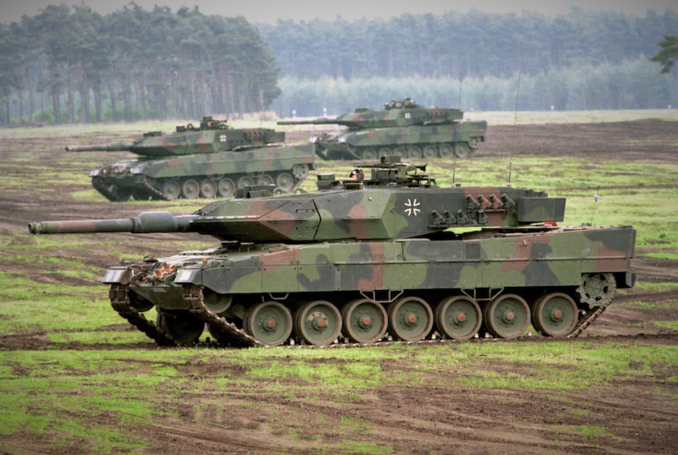 The Amazon Music app has joined the Sky platform today. Any subscriber to Sky can now listen to the basic, advert-supported, Amazon Music tier for nothing, as it will be included in their subscription to Sky TV. If you already subscribe to Amazon Prime (for Amazon Prime delivery and Prime Video) you can get advert-free access to the middle tier of Amazon Music. This gives access to 100 million songs in shuffle mode and all access playlists for no extra charge. If you pay extra for the app, you get ad-free access to the 100 million songs (including the latest releases) to stream on demand.
Yesterday the Labour council in Hackney announced that they were going to make 75% of the borough into a Low Traffic Zone, effectively banning cars from the majority of the borough's roads. I hear that Hackney took in £19 million in motoring fines last year, how are they going to replace this? This comes on top of Sad Dicks expansion of the Ultra-Low Emissions Zone to the whole of the London boroughs area. I wonder how this will affect homeowners and businesses in monetary terms? Will the voters of London finally wake up to the fact they are having their pockets picked?
I think I have found a new market for George's magic onions. Apparently in the Philippines a kilogram of onions now costs more than a whole chicken! Onion smuggling has become a big thing, with bags of onions being hidden in all sorts of things including shipments of furniture and clothing. The police have raided warehouses and found sacks of illegal imported onions. I have even heard of a bride who carried a bouquet of onions instead of a bouquet of flowers and gave individual bulbs out to the guests! But the best bit is that the authorities are blaming the shortage of onions on people decorating their Christmas trees with them.
Down in the office they have acquired an £8.50 glow-in-the-dark sleeve for the Sky Q remote. The idea is that the sleeve makes the remote easier to find in the dark. It also acts as a protective cover and stops the remote getting scuffed or scratched. Well, as the lights in the office are on day and night I reckon it's just a bit of a gimmick.
Friday
Morning all. It's another frost-free morning, bright but chilly. I was woken up by a lot of bashing and crashing this morning. It was the bin men, and they were very early. Normally they come about 11 o'clock but it was just after 7 o'clock this morning, were they on overtime? This week's feeder found the chicken in jelly this morning and realised that it is my favourite when she saw I was anxious to get at it. I only hope she remembers.
Last year new signage was erected at a 'bus gate' in Brighton when it was realised that motorists were passing through the 'gate', on average, every two minutes day and night. It was hardly surprising as at the 'gate' buses went straight on while motorists were expected to turn left. Today I hear they have been successful, to a degree. Now instead of a motorist going the wrong way, and getting fined, every two minutes, they now go the wrong way every three minutes! Surely this shows that something is fundamentally wrong with the road layout.
I have been reading that Arsenal were a little upset when news that they were negotiating a transfer with a player was plastered all over the media allowing Chelsea to offer more money and grab the player. Chelsea seems to have an unlimited source of money and often buy more players than they can possibly use. The players then often go out on loan stopping their rivals from getting them. I hear in Arsenal's latest deal; the selling club and the player's agent were both told that if pre-contract signing details leaked Arsenal would walk away from the deal. Aren't there supposed to be Financial Fair Play rules in place over Football Clubs?
I understand that in the United States all BMW electric cars are being recalled because of a software problem. The battery controller can issue a spurious fault warning causing the car to immediately shut down. If this were to happen while the car was doing 70 on a motorway, I would hate to be the driver as apparently the system just locks up. BMW pride themselves on the quality of their products and one of their sales points is their superior quality over Tesla.
Still on the subject of electric cars, I hear that Build Your Dream (BYD) have ordered two 7,000 car carriers to move their cars from the production lines in China to their markets in Europe and Australia. Rumours say that BDY intend to order a total of 5 of these vessels and to take another 2 options.
This morning the Sun splashed on a story that HS2 was so much over budget that the leg to the East Midlands was going to be cancelled, as was the extension from Birmingham to Manchester and the tunnels from Old Oak Common to the London terminal at Euston, leaving just a service between central Birmingham and Old Oak Common where HS2 meets the Elizabeth Line. However, it seems they didn't ask the Government who this morning have said phase 1, Birmingham to Euston, was definitely going ahead as was the extension to Manchester.
I hear that Sikorsky Helicopters, a subsidiary of Lockheed Martin, has picked up an order for 40 UH-60 Black Hawk helicopters from Australia. The deal is worth about US$2 billion. But that is not all as the US Army has also announced a $658 million order although they have not said how many Helicopters this is for.
Saturday
A different feeder this morning, another new one who had obviously never fed a cat before. He was quite pleasant, but not a patch on the Dreamies Girl or the girl who was in it for the last four days. Anyway, it's another frostless morning but cold and dull.
So, the regional airline FlyBe.com has gone bust for a second time, the announcement being made early this morning with passengers being told not to go to the airport as all flights were grounded. I can't say I am surprised at the news. When FlyBe went bust for the first time all the best routes were cherry-picked by other airlines leaving them to operate the ones that were the least profitable. I wondered how long they could last flying Newquay to London with a 50% load factor.
I hear that Ukrainian tank crews have actually been training in British Challenger 2 tanks in secret for several months. So, we may see our Main Battle Tanks appearing in the Ukraine sooner rather than later. However, putting the 14 into service on their own would be pointless they will have to wait until the Leopards and Abrams arrive. But this mix of types is going to prove difficult to operate as they all will need different spare parts and maintenance training. The Challenger needs different ammunition for its rifled bore gun and the Abrams has a gas turbine engine which is very heavy on fuel compared to the diesel engine of the others.
I hear that the sale of Man Ure is close to conclusion with Sir Jim Ratcliffe willing to pay the Glazer family some £4 billion for the football club. The Glazer family paid some £800 million for the club back in 2005. The American Glazer's ownership has always been controversial, with claims that they used money borrowed by the club to make the original purchase and that they have regularly taken money out of the club instead of spending money on refurbishing the Old Trafford stadium and the Carrington training ground. Old Trafford was once one of the best stadiums in the country but apparently it is now not in a good state of repair. Ratcliffe is a lifelong Man Ure fan and will almost certainly be far more acceptable to the supporters.
I hear that in the upcoming Formula One season there is going to be a change to qualifying in the first two races of the season, as a sop to sustainability, and if it is considered to be successful it will be adopted for the rest of the season. What is the change you ask, well as you probably know there are various grades of tyre hardness chosen for every race by tyre supplier Pirelli. For each race a soft, medium and hard grade of tyre are chosen, and two grades must be used during the race proper. For at least the first two races of the season the hardest grade will have to be used in the first qualifying session, the medium grade in Q2 and the hardest grade in Q3. The idea is that this will save 2 sets of tyres per car per race.
In this week's India Republic Day parade, I understand that the Border Security Force were seen riding on camouflaged camels! The 90-strong force carried heavy weapons including field guns and mortars. I did wonder what they camouflaged a camel as. Was it made to look like a horse, a truck or a bush? Maybe it was made to look like an elephant, didn't Indian armies of old go to war on Elephants!
I read that BT subsidiary Openreach is going to do its best to make people change over their internet and telephone to digital from analogue services in two test areas later this year. They will be turning off analogue landlines, with the exception of certain outgoing calls to emergency services, the ISP and alarm services. Then they intend to reduce internet speeds to 2 Mbps. Openreach say the trial is for their customers, but they want other ISPs who use their network to join in, but they will be able to nominate people to be exempt from the trial.
I'm done for the week. It's cold and grotty out there this afternoon, so like the past couple of weeks, I am not going to go outside, instead once again I'm going to snooze that big armchair in the waiting room. I'll chat to you all again next week.

© WorthingGooner 2023