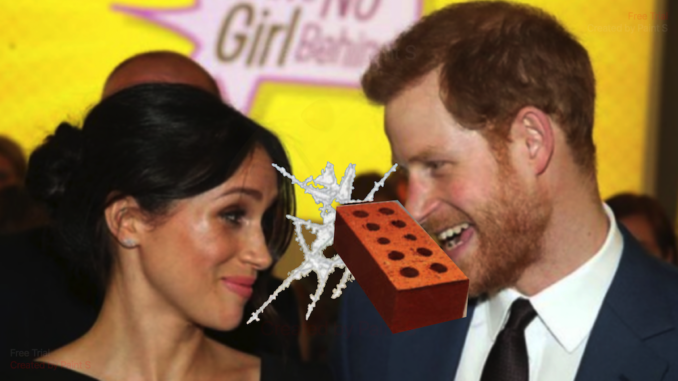 I know a Blessing, she is Nigerian. And Gift from Tanzania, named after his natal day – the early January festival when the faithful celebrate the Wise Men giving to baby Jesus. I knew twins called Iran and Iraq, brought into the world on a Mozambique mission within earshot of a short wave wireless tuned to the BBC World Service that crackled of a fearsome Middle Eastern conflict. And I knew a Corpus Christi, her deeply religious grandparents insisting upon the name as she was born on the Thursday after Pentecost in the same way that Gift burst into the foothills of Kilimanjaro one January the 6th.
Every teller of truths needs a placeholder to cover gaps in his protagonist's knowledge. Conan Doyle's Sherlock Holmes had a talkative network of street people. The reprised Dr Who possessed a wallet containing psychic paper. In my own previous life more interesting, in return for perfume samples, humble young maids across a distant archipelago repeated what serious players in an endless civil war absentmindedly thought aloud within their hearing. When in the States, it was Christi who had her uses.
Like her fellow Californian Meg, Christi was a valley girl. Daughter of professional parents, a medic herself and married to a businessman she lived well in the suburbs. The million-dollar house, the high-end his and hers SUVs, four children thriving at private school, you know the kind of thing. In more innocent times, for her the ghetto was a street of impressive clapperboard houses nearby containing two black families rather than the usual none or one.
Despite my blue eyes to her brown, my white skin to her black, my dark blue passport to her yellow California driver's licence (issued when she was a frightening fifteen years and six months old) and my dark brown hair to her glossy raven, we decided we were related. The pair of us used many of the same idioms and slang words. My ancestor had been kind enough to provide employment for her ancestor, teach her a sort of English and introduce her to the Christain faith. Her ancestor had, from the goodness of her heart, worked for nothing and if more than loan words and bundles of tobacco passed between them on a Virginia plantation, then so be it. Three decades ago such things were joked of.
Unbeknown to the pair of us, Rodney King would soon be in a hospital bed, head to toe in plaster. The acquittal of the police officers who were filmed putting him there followed the next year as did the consequential LA riots which saw 63 fatalities and the deployment of the National Guard to the streets of downtown Los Angeles. Thirty years later, the death of George Floyd opened America's culture and race war chasm even wider. Perhaps an exotic establishment marriage back home in Blighty might stop the malaise from crossing the Atlantic? After too long, a surprised Christi received an unexpected call offering to explain the complexities of our odd royal family in return for a quick run-through of a piece I'd written about a blushing bride-to-be called Meghan Markle.
"No, Worth, she isn't, she really isn't, you just can't say that kinda thing and not be cancelled. Did I hear you? Her mother Doria is a bit of mixture? If she was dog she'd be able to guard a junkyard while finding truffles and roughing up badgers? Are you guys actually capable of thinking things like that? No, no, no, no, no. What you can print is that Meghan is mixed race, a light-skinned black Black woman. And that's with a capital B."
Puffins, write that down.
A few days before the May 2018 St George's Chapel, Windsor wedding of Prince Harry and Meghan, your humble author and his surprised wife found themselves at Buckingham Palace. It was garden party season. As ever, this teller of truths was present somewhere important on someone else's coattails as a guest of more adventurous family members being honoured. My blue eyes are still present, the dark brown hair is gone, killed both by early middle age and overuse of that California summer staple, Hair Glow. The Pacific Coast tan is no more. I present as a North of England bluey-white. Even the passport shown to security at the palace's North Centre Gate has aged – small and burgundy.
Strolling hand in hand my wife and I pass the Queen's private apartments to the lawns and lake to the rear of Her Majesty's 600-room mansion. During the afternoon we meet a prince and a couple of princesses. That's just the ones I recognise. No doubt I also embarrassed myself in front of other royalty who look different in real life than they do on telly.
In between times, I found myself alone with a chap in morning dress. Well informed but down to earth, he must remain anonymous. A pleasant chat about the grass and shrubs followed. Mrs AWS is more of a gardener than I but I can hold my own by half remembering what she's previously told me to do amongst our own modest beds. During a slight pause, I took the opportunity to slip a little something into the conversation.
In anticipation of the wedding, there had been newspaper rumours of brotherly disagreements between William and Harry and also of sister-in-lawly differences between Kate and Meghan which could be heard, not only by the servants in the next room but by deaf people on the other side of London, and of a cat fight at the wedding rehearsal which left Meghan in tears.
I consoled my new best friend that all weddings are like that, it's almost part of Canon Law, and away from a media bubble, as far as I could tell, all were looking forward to the nuptuals and all were very positive about it.
However, instead of smiling and nodding in agreement, he leant towards me, tapped his nose, and whispered,
"She's trouble."
Puffins, write that down too.
Rachael Meghan Markle was born in 1981 in Los Angeles, California, and educated privately at the Hollywood Little Red Schoolhouse and Immaculate Heart all-girls Catholic high school before graduating from Northwestern University, Chicago, with a double major in Theatre and International Studies. During her time there, she considered a career in politics and interned at the American Embassy in Buenos Aries, a position arranged for her by an uncle, CIA officer Michael Markle.
Countless auditions, during which her resumé described her as Caucasian, led to a number of bit parts and eventually a regular place in the ensemble cast of the successful cable TV legal drama Suits. Between 2011 and 2017, she played the part of Rachel Zane and was briefly married to TV producer Trevor Engleson.
Meghan's Father, Thomas Markle Sr was also in showbusiness as a daytime TV Emmy award-winning lighting engineer and director of photography. He married Doria Ragland, a former make-up artist, in 1979. Meghan is their only child. From a previous marriage, Thomas has two other children, 18 and 16 years older than Meg.
Given what you've just read and while referring to your previous notes, answer the following question. How can a light-skinned black woman who is an only child, Californian, American and an actress, cause maximum trouble when at war with the royal family? Is it,
A. Play the race card
B. Play the race card
or
C. Play the race card
The six-hour Harry and Meghan war documentary currently streaming on Netflix boils down to coverage of a small number of fronts. The press, the royal family especially Prince William, and the racist British and their empire.
Don't let that put you off. Despite losing direction and becoming too schmaltzy towards the very end, the six programmes are otherwise beautifully put together by director Liz Garbus. And don't take sides. Watch as a neutral, suspend disbelief and enjoy the words and moving and still images. From early in their relationship the couple have used their own photographer, even at royal events. They have used the best, you get what you pay for. The photographs are delicious and give an extra perspective to the wedding, reception and fireworks afterwards. (Not that kind of fireworks – yet). They have also used some of their facetime conversations, phone footage and text messages drawn from a 'never before seen personal archive'.
Is it all staged? Of course it is, but it looks nice and does for gaps and inconsistencies in the story what homeless urchins, psychic paper and sweet-smelling maids did before the invention of the smartphone and the Instagram stream.
On first hearing of Harry, Meghan wanted to see that stream. It was of wildlife images of Africa, a place where the couple were to holiday early in their relationship. In this part of the story, Meghan says 'bush' too often. Throughout the campaign, she over-deploys 'gotten'.
According to episode one, their relationship began in July 2016 at a meal between mutual friends when Meghan didn't even know who Harry was. That's not quite true.
At the time 'intent on being single' Meghan had been travelling the world for a few months between filming Suits with one of her trips being to London. Following the Instagram introduction, a mutual friend, only described as 'she', sent a message to Meghan suggesting she might like a meet. "With who?" enquired the completely naive 36-year-old divorced actress. "Princ Haz," she was told. "Who's that?" the ill-informed Holywood social climber wondered aloud.
Subsequently, according to their text messages, one of them was 'Heading back to Soho', had a dinner at eight but could do drinks at six. The assignation between the lady and the gentleman was sealed with a, 'You're On', as they say in California or possibly Windsor as the on-screen text messages didn't make clear whose was whose.
"We met at 76 Dean Street," continued Meghan which gives the opportunity to tell readers what viewers weren't told. 'Intent on being single' Meghan had accidentally joined a dating agency for creatives and VIPs. Prince Harry was already a member.
That mutual friend wasn't a she but Markus Anderson, a Toronto-based consultant for the private members-only club chain Soho House. Toronto is where Meghan was shooting the Suits TV series. Harry was a member in London, with the aforementioned 76 Dean Street being his local Soho House. The brand's distinctive look was created by Vicky Charles whose business partner at Charles & Co is Julia Cordon, the wife of James Cordon on whose CBS Late Late Show the prince occasionally appears.
Much of the rest of that episode was about the press intrusion that followed when the romance became public a few months later. The viewer also relived the harassment the Prince's mother suffered which culminated in her 1997 Paris death.
The issue of race emerged later in the box set, with the legendary 'Straight Out of Compton' headline being repeated along with Danny Baker's royal baby greeting meme showing a couple with a smartly dressed baby chimpanzee. Offence was also taken at a Daily Mail headline including the word 'niggardly'. A contrast was drawn between Meghan and Kate's similar behaviour; eating avocados, touching their baby bumps – but with Kate's positive headlines contrasted with Meghan's largely negative.
Princess Michael of Kent's blackamoor broach received a shout-out too. Mention of the former Baroness Marie-Christine Anna Agnes Hedwig Ida von Reibnitz allows the regular excuse that Puffins insist upon to be reminded of her father.
Silesian land owner Barron Günther von Reibnitz was a major in the SS Cavalry Corps and served on the Polish front during World War II. Previously, along with his brother, he had founded two regiments of Freikorps before joining the Nazi Party in 1930.
In the 'confusion' at the end of the war, the baron escaped from Soviet-occupied Silesia to South Africa where he started an insurance business before becoming a citrus farmer in Mozambique. He held additional estates in Southern Rhodesia. A friend in intelligence tells me the baron's file was three inches thick. Lad.
Back in the programme, more racism emerged with the recollection of Harry dressing as a Nazi at a fancy dress party. It was the worst thing he had done in his entire life. He had spoken to the chief rabbi and been to Berlin. All was forgiven. Which is more than can be said of the British and their Empire as cheesy old movie reels of grateful natives were interspersed with pontificating race-bating professionals such as Afua Hirsch and David Olusoga telling brain-dead East Coast liberals and bored middle-American Netflix moms what to think. There was no mention of Prince Harry calling somebody a Paki. Has the boy not been to Islamabad yet? Is Imran Khan unavailable?
What did we learn from the series? Nothing new, all has been previously leaked to the press or covered by the Oprah interview, but the episodes are nicely woven into one watchable timeline. Although the mainstream media reviews have been mixed and the public gives a resounding 16% raspberry on media review site Rotten Tomatoes, QT Review recommends the programme to Puffins. The proviso being that they must not suspect the project as cover for a gold-digging wannabee acting the victim after sinking her claws into royalty.
Write that down.

© Always Worth Saying 2022