Monday
Good morning my happy readers. Gosh that was some storm last night, there I was asleep happily curled up in my cat basket on my nice soft blanket when I was woken up by torrential rain beating on the kitchen window. Then the whole room lit up with lightning and thunder crashed about. It went on and on for ages. Eventually it moved away and I got back to sleep. I learned today who I am going to have to put up with in my flat. I hope it is Mary Elizabeth as she doesn't have a dog and has two teenage girls. I think I could get on with them!
I see the police are in trouble again for arresting the wrong man. This time 10 police arrived in 6 cars and broke into the 80-year-old man's house. As it was 3 am it was not surprising the 82-year-old with mild dementia was in bed asleep. The police rushed into his room and grabbed him causing cuts and massive bruises and dragged him off to the cells. What dastardly crime had this OAP committed you ask? Was he a murderer, a drug Lord, or a rapist? Well actually he had done absolutely nothing, the police had gone to the wrong address!
So Ginge and Whinge have arrived in the U.K. for a few days to give a speech. They have timed things very badly this visit, arriving on the same day as the winner of the Tory leadership campaign is announced. I bet Whinge will be livid that she doesn't make front pages in the morning. I hear they flew in on a commercial jet so they can say "How green" but I bet they were in First Class. Prince Charles has offered to put them up but they don't want to know and are staying at Frogmore Cottage which will be empty and unused. But will Ginge meet his brother while over here? Will he visit he 96-year-old ailing grandmother? Well no in both cases. The Whinge says no!
I have been reading that some offices in London have decided to have unmanned reception desks. Why you ask? Well it saves money, no more wages for a receptionist or two. But how do you organise visitors, or accept parcels into the building? It seems some companies have installed swipe screen systems where visitors can register and contact the person they are visiting. Or there could just be a phone that someone in the building is designated to answer. If you have a lot of visitors the phone answerer might as well be a receptionist! In either case you need to worry about hygiene and disinfect the equipment regularly. I am thankful we have a policeman on the door who can let me in and out!
Did you see the huge posters that went up in London at the weekend promoting a Larry4Leader campaign? They featured the pictures of Mary Elizabeth, Rich Richie and yours truly, suggesting that Tories should vote for me to lead the party. What makes them think I am a Tory? I have never announced who I support. There are plenty of people I don't like, but that is usually for personal reasons, for example I hate the Tramp, the Brat and that old lady that used to live here. I think it should be noted that I am an independent cat and am not standing for the Tory leadership, although I think I would make a brilliant prime minister.
The US Army is proceeding with an order for 5,000 pairs of Microsoft combat goggles. It actually placed the order some time ago, but it has been paused while an agreement was reached on performance. The idea is that the goggles project a 3D hologram in front of the user augmenting the information a soldier can see in front of them. Some workers at Microsoft are not happy that the company have effectively converted what was developed as a gaming device into a military weapon. That is tough as most companies have workers sign agreements that anything developed by employees is the company's to do what it wants to with it.
So it is to be Mary Elizabeth who is going to be my new tenant at Number 10. I can't say I know her well, but I have met her on a number of occasions and she seems OK. I will be interested who is in her cabinet when she starts announcing it. I do hear that Rees-Moggy is going to get a job and with that name he is more than welcome by me.
Tuesday
I had a surprise last night when Bozzie and the Little Otter turned up without the Mutt or the kids. As there is hardly any of their stuff left in the flat I wondered what was going on. They had a takeaway meal delivered to the back door, it wouldn't do to see Just Eat knocking on the door of number 10! From the conversation in the office I gathered he was going to make a final speech in the street outside the front door and had invited loads of people to come and have bacon rolls and tea in the big room first. He did give me a bit of bacon and said Goodbye to me. I will try to get on TV again, did you see me yesterday acting all casual behind that Huw bloke who reads the BBC news?
I have been reading that Russia has had to resort to buying arms and ammunition from Iran and North Korea. The Russians are supposed to be supplying weapons and missiles to any number of countries in the Middle East and to Pakistan and India. How does it look if you can't supply your own forces? Artillery shells from North Korea doesn't fill me with any enthusiasm, would you trust their manufacturers? Then I hear the drones they have procured from Iran have been a problem as the instruction manuals were all in Arabic, not a common language among Russian soldiers.
Word reaches me that the RAF is not entirely happy with its Airbus A400M transport aircraft. The big propjet plane is pencilled in to replace the Lockheed Martin Hercules C130 that has been the workhorse of the RAF transport fleet for 50 years and is being retired. There are reports of corrosion affecting the A400M, it's supposed to be happening between electrical unions, hydraulic unions, bolts and brackets and particularly in the undercarriage. Airbus admit the undercarriage problem and says a fix is available.
I had to laugh this morning when read about the Malaysian owner of a US shipbuilding yard, Leonard Glenn Francis, known as Fat Leonard, has skipped his bail. Fat Leonard pleaded guilty, in 2015, to trying to bribe US Navy Officers to put work the way of his shipyards. Things were taking a long time because another of Fat Leonard's companies was being investigated for overcharging the Navy $35 million for the supplies. Navy officers were given luxury gifts of wine, Cuban cigars and sums of cash, according to prosecutors, which totalled over $500,000. While awaiting sentencing Fat Leonard was under house arrest and was wearing a GPS bracelet. When a US Marshal checked on him on Sunday all he found in the house was the cut off bracelet.
Rolls Royce have signed a second agreement for its small modular reactors with a foreign builder and manufacturer of nuclear power stations. This time the agreement is with the Czech engineering company Skoda JS who have produced pressure parts for numerous pressurised water reactors. The memorandum of understanding covers the manufacturing and supply of Rolls SMRs in the Czech Republic and Eastern Europe. Until late June Skoda JS was owned by a Russian company but it was acquired by Czech electricity supplier CEZ ensuring continuing support of CEZs nuclear power stations.
I see that for the first time since before Covid the seagoing steam-powered paddle steamer Waverley has left its mooring in Glasgow and sailed for the south coast of England. For steam fans, the paddle steamer is to visit the Solent, Southampton, the Isle of Wight, Portsmouth, Poole, Swanage and Yarmouth until the 21st of September when it goes to London. The paddle steamer was built as a replacement for one of the little ships that was sunk at Dunkirk.
It seems that the BBC has rather shot itself in the foot over its recent 'comedy' programme attacking Bozzie and its 'political' programme 'Sunday with Laura Kuenssberg' which was full of a sarcastic attack on Mary Elizabeth. I hear that team Truss considers that the BBC has confirmed its left-wing bias and has decided to proceed with the reform of the license fee.
Wednesday
Morning everyone, more rain overnight and again this morning and we have a drought! The new boss seems quite nice. She said hello to me and gave me a good tickle under the chin, I couldn't help purring. She said she had cats "at home" and her daughters were looking after them. She has just passed the first big test and given me Felix Chicken saying, "I hear you like this flavour best." Has she been reading my diary?
A lovely story breaking this morning. The merchant banking giant J P Morgan who moved billions in assets and a load of staff out of London and to Frankfurt 'because of Brexit' is reversing direction. They are slimming the Frankfurt operation to a bare minimum, to keep
EU passporting rights, and moving back to London! Why? Well, they think that the chances of power cuts or energy rationing in the EU and particularly in Germany is far more likely there than in the U.K. I guess some of the big office developers in the City of London will be delighted, as with 'Working From Home' there is plenty of space available.
I hear that down in West Sussex, Worthing and Adur Councils are backing the proposal for a tunnel by-passing several notorious traffic black spots on the A27. Most of the A27, a major trunk road along the south coast, has either been turned into or is about to be turned into dual or triple carriageway. But the section around the back of Worthing is mainly single carriageway with lots of junctions and traffic lights. Consequently there are regular traffic jams not just during rush hours but it can be particularly bad with holiday traffic. Over the years there have been many plans to upgrade the road. In fact at one time, 20 odd years ago, the Department of Transport bought up loads of houses bordering the road at inflated prices only to sell them back at a loss when an incoming Labour government stopped road building. The latest suggestion is to build the longest road tunnel in Great Britain taking the A27 well to the north of Worthing under the South Downs. I bet my scribe WG is in favour.
I was delighted to welcome my old friend Rees-Moggy back to this morning's cabinet meeting. I hear he has a new job as Secretary of State for Business, where part of his duties will be to oversee things like business, energy and industry. The Mogg is pro-fracking and anti the 'woke green crap'. I hope he will be quick to open up the fracking industry, back Rolls Royce SMEs and exposes the waste of money that is the green levy.
I read of a woman from Islington who popped out to the shops for a couple of hours and on her return discovered that her complete patio had disappeared. All the slabs had been lifted and had gone and her patio furniture was neatly stacked in the corner. As it was a council house she emailed Islington Council and politely asked if they were responsible, as she didn't think a 'slab thief' would have tidied up so well. Apparently the Council had discovered a leak under the patio and had hired a contractor to put it right. The contractor had just turned up without telling anyone. The council has apologised and said the patio will be reinstated.
The current company running the National Lottery, Camelot, has dropped a legal action against the Gambling Commission allowing it to proceed in transferring the National Lottery Licence to the new licence winner, Allwyn. When Allwyn beat Camelot in the latest lottery licence competition, Camelot were not happy and decided to sue claiming that the Gambling Commission had got the decision "badly wrong". This automatically blocked the transfer of the licence. Allwyn counter-sued Camelot for loss of profit. The Gambling Commission then went to the High Court to get the block overturned and won. Camelot then appealed this overturn and it is this appeal that has been dropped. In return, Allwyn has dropped its action and the licence is now being transferred. However, Camelot are still suing the National Lottery. It's all about the big money to be made from the lottery.
The England woman's football team finished off their World Cup qualification programme last night with a 10-0 win at Stoke's Bet 365 stadium. Despite the TV commentator repeatedly saying the match was a sell-out, it was obvious there were hundreds, if not thousands of unoccupied seats. It seems that there were a number of serious travel cock-ups. People who bought tickets for the game were advised to use a 'park and ride' scheme several miles from the stadium. People turned up for the game, paid £8 to park and ride but there were no buses. Apparently there were road works on the bus route and traffic chaos. After waiting hours for buses, in an ever-growing queue, some people got back in their cars and drove to the ground, or as near as they could get to it. Many abandoned their cars and walked adding to even more traffic chaos. Lots of people missed much of the match and on returning to their cars found they had been ticketed. I suppose this is what comes of putting on a match in a stadium with only a 24,000 capacity, in a city with inadequate public transport and a council that didn't think to suspend roadworks for a big occasion. I bet it's a long time before another important England game is played in Stoke.
Thursday
Another stormy night with thunder and lightning. It seems to me that ever since we had a hose pipe ban it has done nothing but rain. The reports on the TV showing half-empty rivers and cracked ground have dried up. So far so good with my new tenant at Number 10. Mary Elizabeth seems to be OK so far, I am getting fed on time and she talks to me nicely. I watched her on PMQs on the office TV and she gave Sir Beer Korma a good bashing and he looked quite surprised. He thought he was going to get a walkover but he had underestimated her.
I see that in France the 73-year-old president of a cycling club has been found to have an electric motor built into the rear gear hub of his bike. On Sunday he was in a local event, a 10 Km uphill race that that averaged a 5% climb and surprised the organisers by finishing 15th out of 113 entries. Fellow entrants in the race complained that the 73-year-old had overtaken them, hardly peddling, with a weird whirring noise coming from the back of his bike. The man said he had done nothing wrong as the rules of the competition didn't ban e-bikes. This was despite there being a separate class for e-bikes!
Not for the first time yesterday, a stupid MP asked at PMQs why his constituents who were signed up for 100% 'green' electricity were not paying less for their power as the cost of green electricity was claimed to be half that of gas, coal and nuclear. Why doesn't someone give these idiots a straight answer, 'green' energy being cheap is a myth. It is highly subsidised. This year the power bill payer will have over £11 billion added to their bills for 'green stuff', including the renewal obligation, contracts for difference, the green gas levy, capacity markets and feed-in tariffs. Then we are also paying another £1 Billion for the Renewable Heat Initiative and £2 Billion for the Climate Change Levy. Perhaps someone would like to explain why wind farms that have signed up for CfDs to supply power at £48 per MWh are not taking up Contracts and are selling their power at the wholesale price of up to nearly £450 per MWh. Why aren't CfD's legally enforceable, why are we paying wind farms not to generate when it's too windy, why are Labour not calling for a windfall tax on wind farm profits? But what I would really like to know is where those people on 'green' tariffs think their energy is coming from when the wind isn't blowing and the sun isn't shining?
Sometimes I wonder if I am the only sane being in Britain. I read that Chelsea Football Club have sacked their manager. He only joined them, to much fanfare, last year and led the team to winning the Championship League. This made him the greatest thing since sliced bread. In the summer he was handed £300 million to buy new players, but his reconstituted team have had a poor start to the season and after losing a Champions League group match on Tuesday the owners pulled the plug on him. Now that has cost them another £15 million in severance pay. So what next? The plan seems to be to poach the current Brighton manager. How much will that cost them, as no doubt he will demand a massive wage packet and they will have to buy out his Brighton contract? It shear lunacy, some people have more money than sense.
In Dover they have built a new water feature in Market Square in the town centre. The feature comprises several large hoops that spray down water and is believed to have cost £2.44 million. With the advent of a hose pipe ban I see a motorist has taken advantage of this feature and turned it into a car wash spending ten minutes driving back forth under the spray. I bet he was delighted to have saved money visiting the local car wash.
Oxford University has announced that they have developed what they claim is a 'world-changing' vaccine for malaria. Well, this is very strange as I seem to remember that Glaxo making a similar announcement not long ago and getting permission from the World Health Organisation to use the vaccine in Africa. The Oxford vaccine is called R29 and is said to be 80% effective in preventing the disease. Mind you this is only after 3 doses and a booster a year later. The Serum Institute of India is said to be ready to produce 100 million doses a year once the vaccine is approved.
After years of planning, and a long interruption due to Covid, Qantas yesterday announced the starting of its Project Sunrise 21-hour non-stop service between Sydney and London. It has been possible to fly non-stop between these two points for some time using the likes of a Boeing 747-300ER, but it has not really been economic. The fact that Qantas are acquiring a fleet of Airbus A350-1000s seems to be part of the answer as the twin-engined plane is considerably cheaper to operate than a 747. But what seems to have swung things is the decision to pack the plane with premium seats. The new service will have only 140 economy seats. They will also have 40 premium economy seats, 52 business suites, and six First Class suites.
Friday
Well, it was very sad news about the Queen yesterday, but hardly unexpected? I thought it was serious when the BBC went into rolling coverage and were not told by the Palace to stand down. Poor old Mary Elizabeth had just made her big speech in the Commons when notes were passed to the big dogs in the chamber and she and Sir Beer did a runner. What was a guaranteed front page went up in smoke. Then the race of the Royals to Scottishland started, all the leading people, except Ginge, on the same plane was a bit unusual. We are in for an interesting few weeks.
Very nearly a month ago a US Special Forces Osprey VSTOL plane had to put down in a remote nature reserve in Northern Norway. The tiltrotor plane is on the island of Senja and is proving very difficult to recover as there are no roads or even houses anywhere near. The plane appears to have suffered a major gearbox failure and in previous similar incidents, the gearbox and both engines have had to be replaced, not something to do in the field. The current plan is to use a ship-mounted crane to move the plane to a barge but it is too far from the water. So a road to the sea has to be constructed first. I wonder how long this will take and how much this will cost.
I was intrigued to read that Slovakia has gifted all its Mig 29 fighters to Ukraine. Which has caused them a small problem as the US has promised them F16s and they are not yet ready and Pilots not trained. So Slovenia has volunteered to fly patrols over Slovakia and protect its airspace until the F16s are up and ready.
Unfortunately the death of the Queen cut the amount of reporting of Mary Elizabeth's speech yesterday. I hear that the announcement that the ban on fracking was being lifted as of today has not been met with universal acceptance. Labour say it will not help the country reach 'zero carbon' ignoring that it will help us keep warm and not have to import gas. Then there are those who say it won't produce enough gas to replace Russia's gas exports to Europe. Surely that's not the idea, it's to have enough gas to supply the U.K. market and maybe export any excess. Of course the leaders of Scottishland and Wales say they won't be issuing any fracking licenses, but I bet it won't stop them consuming 'English' Gas.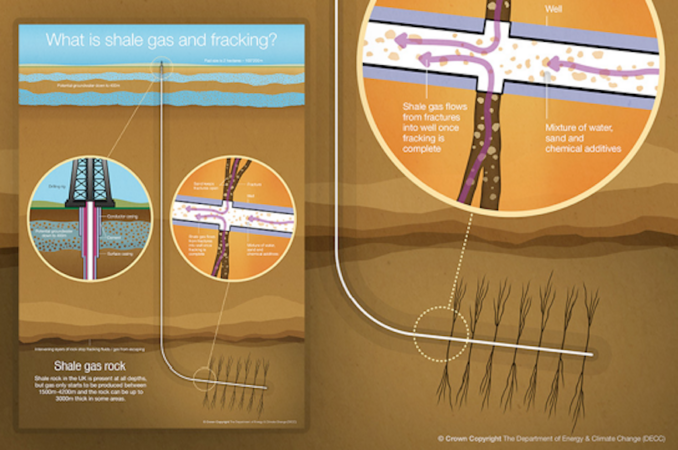 I read that 'experts' are warning drivers considering buying electric vehicles that after the new price caps come in October, many EVs are going to be more expensive to operate than petrol or diesel cars. I don't feel a tiny bit sorry for the green zealots who have bought expensive electric versions of popular cars in the belief that there could quickly get their money back in fuel costs. I suspect they will soon get a second shock when they are no longer exempt from road tax and congestion charges.
It's only September but it is already possible to get your fill of Christmas movies on Sky, Virgin and Freeview. Great! Movies has today launched its free Great! Christmas movies channel which will run for 24 hours a day right through to after Christmas. Nearly four months of Christmas movies does sound a bit like overkill to me. I really do wonder just how many people will be watching a Christmas movie at 3 o'clock in the morning in September.
The DVSA is taking Hi-Fi Confidential (trading as Mate Bikes) to court for supplying electric bikes that are too powerful under the regulations. Electric bikes are supposed to be supplied with motors capable of no more than 250 watts and assisted speeds not above 15.5 mph. The DVSA has had Mate Bikes on test rigs and determined that they had 750 watt motors and speeds up to 32 mph. Mate must now recall bikes for modification. Mate claim that the bikes in question were never intended to be used on the road, but were sold as off-road bikes for use on private land. Electric bikes that meet the requirements are treated the same as pedal bikes, but these more powerful bikes fall in the same category as mopeds. This means they need type approval and number plates and riders need a license and a helmet. The company were fined £3,864 and ordered to recall all bikes that breached the regulations.
Saturday
Good morning everyone, a lovely peaceful night at No 10. No storms, I think Mary Elizabeth went to her own home last night to check that the teenagers haven't wrecked the Yangtze Motors 'procuration committee' this morning (I think that's what she said it was called).
I hear that the largest Chinese electric vehicle maker has applied for the Chinese equivalent of bankruptcy owing third parties $450 million and employees $9 million. Yangtze Motors was the first Chinese motor manufacturer to gain a license to build both conventional and electric vehicles and has had billions of dollars in state subsidies. However, it seems that in granting this money the state has enforced many terms including building thousands of charging points in preparation for an electric future. The only problem with this has been that banks of 50-odd pods have been built in remote places and have never been used! I wonder what happens next.
The Ukraine has apparently had a bit of a PR win over the Russians this week. A video went out on Russian TV and internet channel showing many 'dead' Ukraine soldiers laying on the bank of a river. However, it had been faked by the Ukrainians. They have just put out the unedited version of the video which goes on to show the 'dead' soldiers get up and walk away.
I understand that there is a bit more behind the sacking of the Chelsea FC manager Thomas Tuchel than was initially apparent. It was said the reason for the sacking was the team's performance this season. Now I hear that was more of an excuse, the real reason was his relationship with Chelsea owner Todd Boehly. The word on the street is that Boehly and Tuchel didn't get on and couldn't agree on transfers. Apparently Boehly wanted to sign Ronaldo from Manchester United and Tuchel didn't, Tuchel wanted to sign Jesus from Manchester City but Boehly said no. At the last moment Boehly agreed Chelsea were short of a recognised goal scorer and signed Aubamarang from Barcelona annoying Tuchel because he has a broken jaw and won't be able to play for some time. There is a lesson to learn there, don't fall out with the boss!
I hear that today a huge satellite, called Blue Walker 3, is to be launched into space by a SpaceX Falcon 9 rocket. It is owned by Texas-based firm AST SpaceMobile and is due to test 4G and 5G communications direct from space to mobile phones. The idea is that it will allow phones in remote places to still receive calls when there are no transmission towers anywhere near. But I hear that scientists are unhappy that the satellite will become the brightest thing in the night sky, excluding the moon, and interfere with space telescopes.
Strange thing happening in the Ukraine war. In the south, Ukraine launches a series of attacks all along the front line. They are not telling you how well or badly they are doing but the US is reporting that they have been taking ground. This seems to be indirectly confirmed from the Russians who have withdrawn troops from the eastern front around Kharkiv to reinforce the south. Now the US says the Ukraine has also launched attacks in the east has advanced over 50 Kms and the Russians have had to rush in reinforcements. I wonder where these reinforcements are coming from? They can hardly be coming back from the south so I guess they are either bringing in newly trained soldiers or troops from the Far East where they face the Chinese in what has been a long, long standoff. If the latter is the case the Chinese will be rubbing their hand together.
I am delighted to hear that on Thursday morning, when it was obvious the Queen was near to death, Prince Charles (as he still was) personally phoned the leading members of the 'firm' to tell them to join him and Ann in Balmoral as quickly as possible, he forcefully told Harry that Megan would not be welcome. William and Kate were invited, but because it was the three children's first day at school she elected to stay home to make things as normal as possible for them. Andrew accepted immediately, it is said he was the Queen's favourite child. Edward and Sophie were both invited and accepted, Sophie was very close to the Queen. Apparently it was made very clear to Harry that he was not welcome on the RAF executive flight that took the other royals to Aberdeen. I now wonder if Ginge and Whinge will be at the funeral, somehow I suspect Whinge "will have to stay in California with the children".
Right, that's me done for the week. It's pleasantly sunny, so I'm off for my regular Saturday afternoon snooze. I think today it will be the windowsill, then I can keep an eye on today's coming and goings to No. 10. Things are very interesting here at the moment. I will be back with you again next week.

© WorthingGooner 2022