Monday
Morning merry readers, it is quite a bit warmer and dry this morning, just as I prefer it. I have been out and about already getting a breath of air to give me an appetite for my Felix breakfast, not that I need to get an appetite. I was surprised to see Bozzie in No 10 yesterday, he had popped in to record his message about booster jabs. It took a few takes and I do believe that the final version was made up of bits cut together. I hope Bozzie can get the 1,000,000 jabs a day needed to meet his target of the end of the year but it's going to be very hard.
I read this morning that the hospital beds are 95% full but most of those 100,000 beds are not occupied by Covid cases, only about 5,000 were admitted last week and I bet a lot of them have already been released. So today I hear that 10 are suffering from the new variant and one has died "with it". It seems that over 25% of those beds are blocked by people who should be in care homes. Instead of spending a fortune buying and administering jabs shouldn't we be sorting out the care services?
Tesla are 9 months into the trial of its Model 3 with British police forces. They say that the officers using the trial cars are very happy and that range has not yet been a problem. The Model 3 is said to be able to do 350 miles on a single charge, giving it more than enough range for a shift. They claim that a 20-minute fast charge of the car at the start of a shift will be adequate to see it through. Apparently, the average length of a high-speed chase is between 7 and 15 minutes which the Tesla's on test seemed to have coped with easily. But no force has yet placed an order. The Gloucester Constabulary has 75 Nissan Leaf cars on its inventory but none are emergency response cars. Similarly, London's Met have a fleet of BMW i3's and 11 hydrogen fuel-cell-powered Toyota Mirais.
I hear that the Ever Given, the ship that locked the Suez Canal for 6 days earlier this year, passed through the canal again at the weekend bringing a full load of containers from China to Rotterdam. The Egyptians were taking no chances this time as with a full load the ship was nearly at the full depth of the Canal and declared a full state of emergency so that they were on standby in case anything went wrong. Fortunately, the ship went through without incident. After getting stuck, it had completed its journey to Europe before it had sailed back through the canal virtually empty last August. I understand that it has been undergoing repairs in China prior to making this, its first northbound trip, since the grounding.
It seems that the MoD has rejected a suggestion by PETA, the animal charity, that the guards regiments cease to use real bearskin hats and use artificial materials instead. The MoD have said the proposed replacement did not meet the requirements in several areas including not looking good and being poor at shedding rainwater becoming waterlogged in trials. For the foreseeable future, the caps will continue to be made from the fur of real Canadian black bears that have been culled to keep the population in hand.
I understand that since Bozzie's appeal to you last night to book a booster jab, the NHS website has been suffering. It has crashed several times and has had long queues for people trying to book an appointment. I heard that by 09:00 this morning 110,000 had made a booking. As of today, the vaccination centres are to be open earlier in the morning, to stay open longer in the evening and to open at weekends. When I saw the lunchtime TV news in the general office they were showing massive queues at walk-up vaccination centres in many cities. Some people were being told of long waits, often up to four hours. I heard a doctor on the radio this morning saying he was vaccinating one person every minute. I wonder how long he can keep that rate up for? My understanding is that it is more usual to allow 3 minutes a patient. It seems that a doctor is paid £12.58p a vaccination or £15.00p if it is a home visit or done in the likes of a care home. That's good money on top of the GP's standard pay.
Scientists have been working in the Antarctic trying to discover the source of microplastics they found there. They were shocked to find the pollution in what is normally a pretty clean area. Over two expeditions they took 34 surface water samples and 79 subsurface samples, they also filtered 8 million litres of sea water-extracting microplastics. The analysis revealed that most of the fragments appeared very similar to paint fragments and further examination revealed that 89% of them were actually flakes of paint from the scientists own ship! You couldn't make it up.
Tuesday
It's a bit grey and grotty this morning but still mild. I have been enjoying a little bit of peace at No 10, but the Little Otter and new sprog came home yesterday after 4 days in hospital which is a bit odd. New mums are normally out within 24 hours unless there is a problem. All I heard was the usual 'Mother and baby are doing well'. I think the Brat has been with granny and who cares where the Mutt was. Bozzie has been about though and has taken to talking to me, wouldn't he get a shock if he knew I could understand him!
The latest employment, unemployment numbers are out this morning. We now have 1.2 million job vacancies in the UK, this is a new record. Then the number of employed went up by 250,000, while the number of unemployed fell to 1.4 million or 4.2% of the population. It does make me wonder how many of those unemployed are only on the register because they are temporarily between jobs and how many just don't want a job? Mind, I did wonder where we are going to get all the volunteer vaccinators and guides/helpers this booster campaign will need. I rather suspect we are going to have to rely on the goodwill of the retired once again.
The MoD has asked manufacturers for proposals for its New Medium Helicopter requirements. The MoD is proposing replacing 4 different helicopters, including the Puma, with the NMH and they will be operated by a joint Army/RAF Helicopter Command. I understand that first to respond is Sikorsky with the latest version of its Blackhawk the S70M. This is the same helicopter that is widely used by the US forces since the 1970s. The S70M is the American registered version of the Polish-made S70i the 'international' version. It can carry 16 troops, act as a gunship or carry up to 16 Hellfire missiles. These are the helicopters the Australians want to buy 40 of to replace MRH90 Taipan, the European supplied helicopter that has proved to be problematic in operation.
I have read an article that says Sunderland Football Club are suffering because of their pitch. Apparently, because the stadium is a bowl, it does not get sufficient wind and sun for the grass to grow as much as they desire. This seems very odd to me as loads of the Premier League also have bowls as their stadiums and few players complain about surfaces. I understand that one of the answers is that the Premier League put in top of the range drainage, sprinkler, underground heating systems and design the stadiums with airflow in mind. The grass is supplemented with some plastic fibres and when not in use imitation sun lamps are positioned on the pitch. It seems Sunderland laid the pitch on the cheap and used 100% grass, hence the problems. Sunderland say they used the same grass on their training pitch and it is A1. What they forget is that the training pitch is not surrounded by stands.
You may have read that this week will see the last Airbus A380 roll off the production line. Unfortunately, I don't believe the A380 project has been profitable for Airbus. The same can't be said for the A320. The last of the original version of the Airbus A320 family, now known as the Airbus A320ceo (conventional engine option), will also roll off the production line this week after some 33 years and 8,100 planes. Airbus customers have been choosing to convert orders for the older ceo models to the more modern neo (new engine option) which is far more efficient and consequently cheaper to operate. I bet you don't read about the demise of the A320ceo family in the newspaper.
More brinkmanship over at TfL. Their funding runs out on Saturday and they are desperate to get more money from the government, threatening to shut down at least one Tube line and numerous bus routes. Apparently, the government is holding out for more concessions from TfL before granting them any more money. The money was due to run out a week ago but the government gave them an extra week's funding after Sad Dick came up with some new fundraising ideas three weeks late so they had time to examine them and get additional information. TfL only want £2.5 billion to cover the rest of this financial year and the next 3 financial years. I bet they are back for more money before that.
Mazda have announced this week that they have launched a new version of the Mazda 2 Hybrid that is billed as 'full self-charging'. Have they invented a perpetual motion machine? I understand that the hybrid uses the same technology as the Toyota Yaris Hybrid so it clearly isn't 'full self-charging'. Apparently what is happening is the car actually has a 1500 cc engine that drives both the wheels and charges a battery at the same time. The battery also drives the wheels making 114Hp available for propulsion. Consequently, the battery is kept fully charged and never needs to be plugged in to be recharged. Somehow I wonder what the green lobby think about this option, I don't think they will like it.
Wednesday
Yet another grey and grotty morning. I was happy to wander down the garden to get away from the news sprog's whimpering. Bozzie was looking very frazzled this morning, I don't know if it was last night's vote, or lack of sleep!
I was interested to read that the Parliamentary Defence Committee has produced a report on the Royal Navy saying that it has become too small and needs to be increased in size. It is highly critical of the lack of smaller ships, particularly the frigates and submarines. It also pointed out the problems with the Type 45 destroyers where recently only one of six was serviceable. We have a number of new frigates being constructed (Type 26 and Type 31) but they called for more. Could this be good news for BAe and Babcock?
Lewis Hamilton was knighted in a ceremony at Windsor Castle this morning and he actually wore a suit! If he had turned up in that gear that looked like his pyjamas and dressing gown I wonder if Prince Charles would have run him through with the sword instead of tapping him on the shoulder. I won't have blamed him if he did.
Worsley, the Australian engineering company, have been awarded a contract by Drax power station to prepare a FEED (front end engineering and design) study for a carbon capture and storage project at the power station. Depending on the result of the study, Drax will take a decision in 2023/4 as to whether a CCS project is economic or not. The contract price has not been revealed but Drax have said that it and other preparatory works like site clearance are expected to cost £40 million.
In a "how stupid can you get" report I read that two men have been jailed for an attempted fraud involving a lottery scratch card. The two men used a stolen debit card to purchase 5 National Lottery scratch cards. Three cards won nothing, the next card won £10 and the final card won a £4 million jackpot. The £10 wasn't a problem and was paid out instantly in the shop. But for a prize the size of £4 million, the money is paid into a bank account. This is where the stupid couple came a cropper, neither had a bank account. The National Lottery smelt a rat, how could the card have been bought with a debit card when they didn't have a bank account? When the lottery refused to pay out the prize, the couple went to the press to complain! They both got 18 months in prison.
A bit more news has emerged on the new British Airways budget airline being set up to operate in competition to EasyJet at Gatwick. The new airline will start operations in March next year under the BA Euroflyer name and will eventually operate to 35 destinations including Berlin, Faro, Ibiza, Malaga, Marrakech, Santorini and Tenerife. I hear that they will only be using 4 aircraft and operating on a few routes initially and building up to a full range of destinations over several months.
I have been reading about those big tubs of sweets that you humans love to eat at Christmas, I don't eat them as human chocolate is not good for cats. I understand that one of the biggest sellers is Quality Street which has been around for 85 years. You will hardly be surprised that in that time there have been many changes, some minor where the sweet has been altered a bit, often to make them cheaper. For example, the Purple one used to have a Brazil nut in the middle but these days the nut has been swapped for a hazelnut. Many things that sound nice have gone, like the coffee cream, hazelnut eclair and peanut cracknel. But some of the things gone sound horrid like the gooseberry cream, the apricot delight and the fig fancy. One thing I found interesting is that another lost flavour is the crispy truffle bite which was only available if you bought your Quality Street in a John Lewis store.
Thursday
We seem to be getting a stream of mild, grey days. I don't mind this too much, it's better than snow or rain and let me get away from the Little Otter fawning over the new sprog, it makes me want to puke.
Three years ago a government review said that the Ajax Fighting Vehicle was flawed and need to be redesigned, but the MoD proceeded as if nothing was wrong. So now we have a £5.5 billion contract for nearly 600 vehicles that are pretty poor. The General Dynamics contract is apparently for a fixed number of working units at a fixed price and the Army says that GD say they will deliver a vehicle that meets the specifications. At the moment there are a lot of problems that need fixing including a bad noise/vibration problem which has led to crewmen getting sick and suffering hearing loss. The vibration has also caused the main gun loading mechanism to fail. The radio ariel has had to be moved as it was producing radiation that was harmful to the crew. It is too heavy, at 43 tons to be transported on the RAF A400 and can only be transported on the RAF C17 Globemaster when partially dismantled. There are worries that the barrel of the main gun wears out very quickly and that the ammunition it uses is expensive as it can only be bought from one manufacturer. I can see this one landing up in the courts.
Sad Dick has come clean on some of his ideas for finding more money for TfL and, of course, he is planning to go on spending and not make savings. He is talking about putting up his part of the London Council Tax by £20 and 'adjusting' fares to Heathrow and increasing tube, bus and overground fares by 5% over the normal rate of RPI plus 1%. Another proposal is to cut back on free travel for the elderly. At the moment anyone in London who is over 60 can get a free Oyster card. He is proposing bringing this in line with the rest of the country by adding 6 months to the eligibility age every year for 12 years. He also wants to withdraw from the scheme that can add a one-day travelcard to National Rail tickets as he wants to end all paper tickets and force everyone to use contactless bank cards or Oyster cards. He complains that these measures are being forced on him by the government as necessary to get another huge government grant.
Scientists have been investigating the Little Ice Age that affected much of Europe in the 1200s and 1300s when for about 200 years we suffered poor summers and very cold winters. It was during this period that the famous frost fair was held annually on the frozen River Thames. What the scientists have pointed out is that it came directly after the middle warming period and the current situation is very similar to then. The main cause is believed to be the change of Atlantic currents that had been bringing warm tropical water moving and bringing cold water instead. There are signs that something similar is beginning to happen.
In another bit of bad news for Boeing, Qantas has announced that it is to become a 100% domestic Airbus airline. They have been looking at replacements for their old Boeing 737s and 717s and have opted for A321XLRs and A220-200s and are to order 20 of each type and place 95 options for various types. Qantas will continue to operate 787s in its long haul fleet. Qantas is also said to be looking at ordering A350's for its extremely long haul routes like Sydney to London.
The grant for buying an electric car has been cut to £1,500 and the maximum priced car it can be applied to has been cut to £32,000. This was obviously always going to happen as soon as EV sales increased to a reasonable number. Although overall car sales were down last month EV sales made up 19% of them. If EV sales continue to hold up it won't be long before the grant totally disappears as the government will need the revenue. Then it will be the introduction of something to replace the fuel duty, like a road use tax based on miles driven. Don't forget congestion charging, Sad Dick is certain to bring that in for EVs as soon as the money he gets from ICE cars starts to fall.
The Little Otter has posted on Instagram about the new sprog's name, "Romy Iris Charlotte Johnson. Romy after my aunt, Rosemary. Iris from the Greek, meaning rainbow. Charlotte after Boris' late mum who we miss so much." That and a picture of the brat standing looking at her. If only he was always that quiet! God, it makes me want to bring up a hairball!
Friday
Morning all, well I was surprised to see the sun out when I woke up this morning, but I can tell you a certain somebody wasn't sunny. He woke me up stomping around in the night and long before the official result was known he was getting reports that his mob had lost the by-election. You should have seen him, he was not a happy bunny.
Two 1,900 tonne tunnel boring machines have been delivered to West Ruislip where they will be set up to start drilling the twin tunnels the five miles to Old Oak Common. These particular TBM's have been customised to operate in the "Lambeth Group", the specific combination of chalk and London clay found in that area. These TBM's are electric-powered and part of the preparation has been to lay a new 33 kilovolt 20 MVA cable from a substation near Rayners Lane under the streets to the site. Once the digging is finished the cable will be used to power equipment in the tunnel. These are the first of six TBMs that will be used to take HS2 into its Euston terminal. They will be joining 8 other TBMs already working on HS2 which will all be abandoned when their job is done. It does seem to be a waste.
I hear that the new P&O Cruises ship Arvia will be the first ship to feature an "escape room". This room will feature an underwater adventure on the fictional submarine Arvia 2. Apparently, the escape room will be capable of running a series of different scenarios so that it is suitable for all age groups. I'm not sure I would be any good in one of those rooms as I'm not very good at working out puzzles.
I see we have signed our first proper new trade deal since Brexit. I know we have signed loads of agreements but they were all rollovers of the same deal that exist under EU regulations. This deal with Australia is the first one to have been negotiated from scratch. The government say it is a great deal and eliminates all tariffs on British exports to Australia and is expected to bring in £10.4 billion of additional trade deals. The Australians are also happy with the deal and commented on how well the negotiations had gone and that it was the easiest and by far the quickest free trade deal they had ever negotiated.
One of the unexpected results of going green is that very soon all the 400 heritage steam engines operating in the UK will have to run on imported coal. The last coal mine in the country, Ffos-y-Fran in South Wales, is due to close in 2022 and to keep locomotives running they will have to run on coal that is imported. The crazy part of this is that already one railway is running on coal imported from Kazakhstan. Bringing coal 3,000 miles is replacing running on coal from Wales. An island built on coal and fish will soon have volunteered to give up both.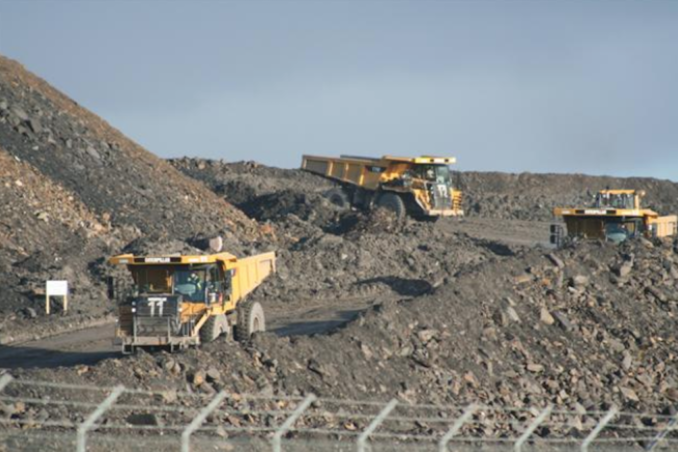 I know that there are lots of very strange animals in Australia, like mammals that lay eggs. Today I read that they have found a millipede that is 95cms long with 1300 legs, the longest millipede ever found and the one with the most ever legs. The odd thing is that this animal is blind and lives on fungus. Not only that, it seems that they don't all have 1300 legs, some have been found they have 998 legs, some have 818 legs but the longest one found so far had 1306 legs. I have only got 4 legs and sometimes I have trouble controlling them. I can't imagine trying to control 1300 legs.
A researcher has come up with a paper in which he says Ccts have a map of their territory in their heads and they like to know where their owner is on the map at all times. Well I agree in part I know the extent of my territory and I will fight anyone who encroaches on it, but the rest is rubbish. I do not have an owner, I am a free cat who chooses to live where I do because my humans feed me. I could walk away any day, I am not "owned", it makes me sound like a slave. I consent to live at No 10 and catch rodents in return for my board and lodging the same as any employee of the crown. The person I like to keep an eye on is the person who feeds me and if I got a better offer, like to go and live with the Dreamies Girl, where I would be fed and petted and not have to work that would suit me just fine. I don't need to know where my "owner" is, I just need to know where my next meal is coming from.
Saturday
Another pleasant morning weather-wise but Bozzie is still not a happy bunny. He was moaning about having the worst six weeks of his life and the Little Otter pointed out that he had gained a "beautiful daughter" in that time to which he just grunted.
Lockheed have awarded BAe a $493 million contract to update the F35 Lightning II's electronic warfare system. I understand that the aircraft will be equipped with extra sensors and enhanced processing power, allowing them to attack additional targets and process the data coming from the sensors far more rapidly. It will also update the aircraft's defensive abilities by improving its broadband radar warning and suppression system, targeting support and countermeasures. Other than these broad descriptions, the details of these improvements I am told are top secret.
I hear the government has compromised a last-minute extension to the existing deal that Transport for London are working under, rather than signing off on a new deal. The current deal is extended to 4th February at a cost of £114 million. The government has effectively put off making a long term decision on funding while they investigate Sad Dick's proposals and see just how badly O'micron (the Irish variant?) affects passenger numbers.
I hear that Boeing Aircraft have reached a settlement with the shareholders who have been suing them over the two Boeing 737Max crashes. As if it wasn't bad enough being sued by the aircraft operators and the families of passengers to be sued by shareholders takes the biscuit. Apparently, the shareholders blamed the company director for penny-pinching on the aircraft design and keeping software changes secret. Boeing's insurers have agreed to pay most of the $237.5 million settlement but have refused to pay Boeing's lawyers fees and Boeing's expenses.
In 1971, a singer called Cat Stevens released his third album "Teaser and the Firecat". He had already had a number of hit records and at least two of the tracks on the album were huge hits as singles. But Cat Stevens disappeared shortly afterwards and has not had a hit since. Stevens found religion, converted to Islam and changed his name to Yusuf. Now 50 years later, at the age of 73, Yusuf is to re-release a version of the album which will include, remastered tracks, a 7" single and a children's book. I wonder if he can be a hit with modern youth or whether only oldies will buy the album?
For several years customer ambassador Richard Bunce has been taking his dog George to work with him at Horsley station. The four-year-old German wirehaired pointer was loved by Richard's workmates and passengers alike and the friendly dog caused no problems at all. That is until SWR who run the station realised that it was against "company rules" and banned the dog. Richard was afraid that he would either have to give up the dog or the job as he had no one to look after the dog when he started work at 05:30. However, after much pressure from passengers SWR have agreed to make an exception and allow the dog back at the station.
I have told you before about the problems the USAF have been having with testing the AGM-183A their version of a hypersonic air-launched missile. This is the 3rd failed launch in succession. Once again the missile failed to separate from under the wing of B52H bomber. I understand that it is a little early yet to know the cause of the failure. Perhaps it's a good job that this is only one of 3 US hypersonic missile projects. The US Navy and Army both have their own projects.
That's another week over. Next week is Christmas and my scribe is on holiday. I hear he should have internet access from his cruise ship in the Caribbean but if he can be bothered to transcribe my ramblings I don't know. Anyway, I expect there will only be a skeleton staff here in No 10 so it might be an abridged report. Anyway, as usual, I'm looking forward to my day off, but it's supposed to get colder tomorrow. Chat to you all again on Monday.

© WorthingGooner 2021