Monday
Morning merry readers, another week of reporting stretches ahead of me. I have been eating my breakfast and listening to the radio. I do wish Bozzie would stick to one station. I just get interested in a story and he pushes a button and I find them talking about something completely different. He has taken to jumping between LBC, Radio 4, TalkRADIO and Radio 5. Sometimes I just get completely confused, I wish he would tune in to one station and stay with it.
Insult Britain are back at it this morning blocking roads in London. They have not been around for the last week or so and it has been lovely, but they have returned because it is half term. Now I'm sorry but I don't understand the logic, do they think they are causing more or less of a problem for the public? I heard a guy on the radio this morning suggesting that if they superglue themselves to the road we should just leave them there, no food, no water, just let them get on with it. I wonder how long they would last if we did that?
Sad Dick's Ultra Low Emissions Zone came into play this morning. From now it's £12:50 a day for the older vehicles that don't meet the standard and drive inside the boundary of the North and South Circular Roads. I heard Sad Dick saying it would catch 125,000 motorists a day. That £1,562,500 per day, every day of the year except Christmas Day. That makes £586,750,000 per year for Sad Dick to waste on his daft traffic schemes that slow average speeds and increase emissions. Oh, I forgot if you have a non-compliant bus or lorry it will cost £100 per day, so my numbers are on the low side.
Apparently Ofcom has asked the telecoms companies to block all internet calls coming from abroad if they are spoofing a UK number. Surprisingly the telecoms companies appear to have agreed. It seems that this will only work when the call involves being carried or partially carried on the VOIP system. Does this mean that we can expect fewer scam calls where an African or Indian pretending to be called Fred or Julie tries to tell you they really do work for BT and your internet has been hacked, somehow I doubt it.
It seems that now we are no longer the whipping boy of the EU the body has decided to replace us on the naughty step with Poland. Like us, the Poles object to the EU claiming that their laws are superior to their own domestic laws. The French President Macaroon wants them punished for daring to say so. Ursula von der Leyen is threatening to withhold a £48 billion Covid recovery payment. But surely Poland is not alone in its complaint? The German Constitutional Court is struggling with the concept of the EU laws being superior to theirs and it is a major discussion point in the French presidential campaign. Who will back down? The EU with its policy of an ever bigger EU with more and more integration can't, so will Poland? Well maybe, Greece stamped its foot a little while ago but had to back down when the EU squeezed it economically. But Poland has an advantage, it, sensibly, hasn't joined the Euro, giving the EU much less leverage. Together with Hungary that is also threatening to hogtie several of the EU's pet funds, this fight is only just warming up.
I was delighted to hear that the EV battery plant within the Sunderland Nissan factory has this morning announced that it is to be more than treble its planned size. The bit in this story that surprised me was that the original decision was only made in June when the building of the Gigafactory was announced with a capacity of 11 GWh. The new announcement today has raised this to 38 GWh. This battery plant is actually owned by the Chinese factory Envision and is embedded in the Nissan plant and they have a contract to supply batteries for the Nissan Leaf that is produced in Sunderland. However, I understand that the additional production is to support other manufacturers particularly one in France.
I am used to seeing people knocking the catering on British airlines, but I was delighted to read someone having a go at Lufthansa's new Intra European Business Class catering. The reviewer in question had just flown from the USA to Frankfurt and had been more than happy on the transatlantic leg of his fight. After a short wait in the Lufthansa lounge at Frankfurt, he boarded a flight for the short hop to Paris and was served a Cheese sandwich of not too fresh bread. Shortly before landing a stewardess presented the Business Class passengers with an unwrapped apple! This sounds like British Rail catering at its best, but if this is what Business Class got I wonder what the passengers in economy got, if anything!?
Tuesday
Morning all, I was out in the garden taking my constitutional when the gardener started up the motor mower. Gosh how I hate that thing and he steers it like a manic. It is so noisy it hurts my ears and I am worried he won't see me and accidentally chop me up. I wasted no time in legging it back indoors. I hope that this might be the last cut of the season.
I always thought that Insult Britain where a load of brainless idiots, but today's outpouring confirms it. This morning they have put out the following statement "Starting from 7:00 on the morning of Wednesday 27 October the M25 will become a place of non-violent civil resistance to stop our government committing crimes against humanity." Consequently, they ask people not to use the M25 or if they do, not to exceed 20 miles an hour. They seem to forget that even before injunctions were taken out against them it was illegal to walk on a motorway. Declaring it a 'place of nonviolent civil resistance' means absolutely zilch.
Perhaps proving my point on the stupidity of Insult Britain did you see that one protester superglued his face to the road yesterday. I saw a film of Matthew Tulley wincing as the police applied the release fluid to free him. I laughed when saw a man approach with a pair of scissors, I hoped he was going to hack him free. Unfortunately, that wasn't the case, the man's hair had got stuck in the superglue and the scissors were to cut his hair free. I hope he liked his new haircut.
I was intrigued to hear that a village in Northumberland is currently being used in an experiment about using hydrogen. The gas supply to the village of Winlaton near Gateshead is now a mixture of 80% natural gas and 20% hydrogen considerably reducing the village's CO2 footprint in one blow. The beauty of this mixed approach is that not a single appliance in the village's 668 homes, their pipework or meters has had to be modified or changed. All the appliances have worked perfectly and interestingly people report that cookers, for example, are more efficient and items cook more quickly. Could this hybrid approach be a sensible first step, rather than jumping straight in and banning gas boilers?
An announcement this morning from Tesco that they are going to introduce "quiet hours" in every store nationwide. Between 09:00 and 10:00 on Wednesdays and Saturdays they are going to dim the lights. They have been testing out this concept in some trial stores to a while now and have concluded that it has a calming effect on shoppers. Call me a cynical old cat but I wonder how much electricity this will save over their 4,000 odd stores.
I mentioned a little while ago that the USAF were looking at the Boeing E7 Wedgetail to replace the Boeing E3 AWACS aircraft. I am now a little clearer as to just why. It would appear that the plane uses the Pratt and Witney TF33 engine, an engine that has been out of production for many years. The USAF has been struggling to keep its fleet of 33 E3s flying due to the shortage of working engines and spare parts. Considering that the last of the USAF aircraft was delivered to them in June 1984 it is not really surprising that they need replacement.
I have been reading about a man who filled up his diesel car at a Tesco filling station in Exeter and attempted to pay the £60 bill by using a £100 coin. Well, I didn't know that such a coin existed, but I have since discovered that the Royal Mint has actually produced several series of £100 coins as special editions for commemorative reasons. The filling station rejected the coin and chucked the man out. They then reported him to the police for filling his tank and driving away without paying. The man was arrested and interviewed at a police station where he pointed out to the police that a £100 coin is legal tender, under a 1971 act in England, for any amount up to £100. The Devon and Cornwall Police decided release him under investigation. The latter wrote to him saying he would not be prosecuted. He has now received £5,000 in compensation. Tesco is not so happy about that and issued a statement admitting that the coin was legal tender but claiming they were right to not accept it as it was "not in general circulation". So Tesco now think they make the law as to what is legal tender not Parliament.
Wednesday
A bright morning with a bit of sunshine. Now that's what I like, not too hot and not too cold and definitely not wet, although I understand that in the West and North it is pretty wet. Bozzie is going to be busy today, first it is PMQs and then he has to sit through Richie NicNak presenting the budget. Mind why he has to be there I don't know, he knows exactly what is in it already.
I had to chuckle this morning when lnsult Britain started their funny business blocking roads. Not only were the block drivers getting out of their vehicles and dragging them out of the way, this time they came ready armed with pots of blue ink which they poured over the protesters. Not only will that annoy them but it will allow the police to quickly identify them. I hope this is only the start of a trend and that motorists arm themselves with pots of ink. Oh I nearly forgot, another man played his bagpipes in the face of a protester who couldn't escape because he had glued himself to the road. Is that a cruel and unusual punishment?
The Spanish railways operator RENFE has lost a lot of money over the last few years due to Covid, but as part of its recovery strategy, they have been looking at operating services overseas. They think they have spotted an opportunity in running a London to Paris service through the channel tunnel in competition with Eurostar. They discovered that there are enough spare passenger train pathways available daily to operate a pretty good service utilising seven existing trains that are currently in storage. Talks are already taking place. A bit of competition for Eurostar monopoly can only be good.
Shortly before PMQ's today Herr Stoma otherwise known as Captain Hindsight tested positive for Covid. It's a bit ironic really, he has been wittering on about the goody-goodies on his side of the house wearing face masks while the naughty Tories weren't. For Stoma this was a case of forth time unlucky, he has already had to undertake three periods of isolation, the last one being when one of his children tested positive back in June. On the previous occasions he returned negative tests, but this time he has tested positive and won't be around for a week or so.
I hear that Centrica, the owners of British Gas, are in talks with the government about reopening the rough gas storage facility off the coast of Yorkshire. The facility, which used to offer 70% of Britain's gas storage capacity, was shut down in 2017 when Centrica deemed it uneconomic. But in recent times the cost of natural gas leapt 11 fold, although it has fallen back a little recently, making reopening the storage facility a possibility.
It seems that Northern Ireland's Wright Bus is back in profit some two years after being bought out of receivership by the JCB founders son Jo Bamford. At the time of the purchase the number of employees had fallen from 1200 to just 56. Next month, due to the increase in business, the number of employees will be back up to 900. It appears that bus operators rather like Wright Buses new product range that includes 4 'green' offerings, a double deck and a single deck electric bus plus a double deck and a single deck hydrogen bus. I suppose if you have to go 'green' it's better to support a British company than buy your buses from China.
The boss of Eze-Parking a Southampton based cruise passenger car parking company and the company have just lost appeals against consumer protection convictions. It seems they offered a luxury 'meet and greet' service for passengers using cruise ships at Southampton. The fiddle was that the drivers took the cars to a council multi-storey car park and left the cars there until the ship returned. The clever bit then was that the boss of the company exploited the 15 minutes of free entry the multi-storey offered for those who couldn't find a parking space. When cars were required to be returned, the boss drove his car into the car park and left almost immediately followed by string of cars all tailgating the boss so that none paid a penny. If the string was a bit long and the barrier happen to come done before they were all out, the boss would simply go around for a second in and out visit. Unluckily for him the council realised something was wrong and set up CCTV cameras which is how they came to be caught.
Thursday
A bit dull in London, but Bozzie is reasonably happy this morning. It seems that Richie Nic-Nak's budget has gone down quite well with the press and the public. The snap ComRes poll shows that 53% of adults approved and only 21% disapproved. Among Tory voters the approval number went up to 63% and even 51% of Labour voters approved. I heard him say to the Little Otter that it couldn't have gone much better.
I hear that Jeremy Clarkson has got a ticking off by a police phone operator. It seems he was worried for two new puppies he had just got when he spotted a drone hovering over his farm and two people who introduced themselves as travellers knocked on his front door asking for selfies. He rang the police to talk about his worries that they were casing the place with the aim of stealing the dogs and was asked by the operator to describe the men and when he said they were "travellers" he was told that he proceeded down that road he would be investigated for racism! The police have really gone woke.
So the latest John Lewis advert, for their insurance services, has been banned as it is misleading. In the advert, a little boy dresses in his mother's clothes and then rushes around the house smashing things. The inference is that it is covered on insurance, but actually it is not, because it is 'accidental cover' and this is not an accident it is done on purpose. Well, I would have had the advert pulled for advertising cross dressing.
I read that the SpaceX Inspiration 4 capsule had an unexpected incident when it flew in space during its September mission. Apparently, a pipe from the space toilet came unplugged and urine flooded under the floor and believe it or not no one noticed until after it had landed. Sunday's Crew 3 mission, although using a different design of space capsule, shares a toilet design. However the astronauts don't need to worry, SpaceX engineers have come up with a solution, they have welded the pipe in place!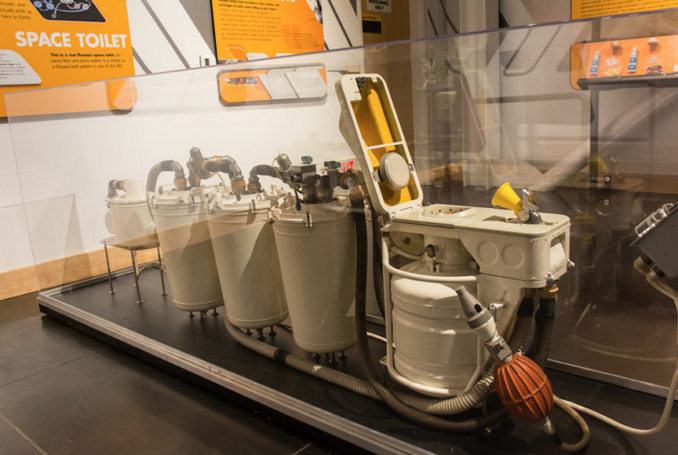 The EU Court of Justice has imposed a fine of €1 million a day on Poland until it obeys its ruling that the EU courts have supremacy. The fine is backdated to the day on which the ruling was first made. Somehow I wonder if the Poles will stand for this. There have been reports that the Polish public like the EU, but once they realise that the EU is not a cuddly organisation will they change their minds? Are the EU pushing Poland into a corner where they can't escape from in any way other than leaving the EU?
While the Chancellor was busy with the budget yesterday and announced that the latest numbers from the Office of Budget Responsibility were that growth in the UK is to rise to 6.5% next year, the German Finance Minister was also making a growth announcement. Unlike our upbeat prediction the German was reducing their growth figures from 3.5% to 2.6%. The German said that their problems come from the slow EU roll out of their Covid vaccination programme. The UK were free of the EU and were able to roll out the vaccination program far more quickly and hence get the economic recovery earlier. This must be one of these 'leave benefits' I keep hearing about.
Finally for today, we come to the Liverpudlian bus driver who took his employers to court for racial discrimination. His Scottish boss is reported to have used that old Harry Enfield scouser line of telling the driver to, "Calm down now, calm down". Apparently, the bus driver was so upset that he had to take the next two days off and this resulted in him being sacked. He then complained that this was racial discrimination against Liverpudlians. Unfortunately for him, the court pointed out the obvious, that coming from Liverpool is not a race so his claim was quickly dismissed. I suspect his solicitor was playing him along for his money.
Friday
What a horrible morning, one minute it's dry then the heavens open and it's pouring with rain and the wind is howling. Then minutes later the sun is out. It is awful, I don't think I will be going out. I hear Bozzie is off to COP in Glasgow on Sunday. As it's all 'green' stuff I hope the Little Otter is going too. That will mean the Brat will go with them and the Mutt will land up in Doggy Prison for a week, how excellent. I wonder if they will go by car, fly or train? If they want to be 'green' they should go by train, but I bet they fly!
When South Western Railway took over their franchise they decided to dump the fleet of brand new Class 700 trains they had inherited and instead ordered a fleet of what is now known as Class 701 trains from Bombardier. They ordered 90 of these trains at a cost of £898 million, that's around £10 million a train because the leasing costs were lower. Now I hear that as drivers have come to be familiarised with the new trains several problems have emerged particularly with software, but the biggest problem is that the drivers say the windscreen wipers are not fit for purpose and they are refusing to drive the trains until they are repositioned on that they can see signals. In the meantime, SWR are stuck using 38-year-old trains.
I understand that the next update of Sky Q, which should arrive later this year, will integrate Apple TV+ into its software in a similar way to its integration of Netflix. Obviously, a subscription will be necessary but I expect, like Netflix a version sold with a Sky bundle will be cheaper than subscribing to it directly. I understand that if you search Sky for a particular programme or film and it is available within your subscription to any integrated service it will just be presented to you. I hear that this will also be available on the new Sky Glass TV which is slowly becoming available to existing Sky customers who have pre-registered.
Sniffer Joe has broken this trip to Glasgow for COP26 in Rome where he is meet with the Pope. In full support of the aims of pollution reduction targets, he was travelling in an 85 car convoy. I understand that when he arrives in Britain he won't be landing at Glasgow airport, that just too easy. Instead, Airforce One will be landing at a USAF base in East Anglia and he will be driven to Glasgow in "The Beast". I assume the reason being that Glasgow Airport wouldn't have space to park all those C5s needed to host those 85 cars Sniffer Joe seems to need to protect him.
The RAF is due to retire some 30 Typhoons by 2025 and I hear that the Greek Air Force is considering purchasing them. If they did they would certainly be an upgrade on the 18 ancient F4E Phantoms they would replace. With their regular brushes with Turkey they feel that an upgrade is required. The Typhoons are early Tranche 1 models but still highly capable aircraft and have only used around 40% of their useful flying hours. In addition, buying a used aircraft from the RAF is a guarantee that it has been well maintained.
Still talking about selling off old military equipment I see we have flogged off two of the old Fort Class Royal Fleet Auxiliary Solid Support Ships. Fort Rosalie and Fort Austin were withdrawn from service in the summer and have now been sold to the Egyptian Navy. However, the over 40-year-old ships are to be refurbished first, in a British shipyard, before being exported. I understand the reason for retirement was that they are in poor condition and incapable of supporting the two new carriers.
The Insult Britain lot were out on the M25 this morning. They changed their tactics a lot as well. This time instead of glueing themselves to the carriageway they decided to walk down the white lines that indicate the lanes into the traffic. To do that they really must be mad, with traffic rushing by at 70 mph they are not only putting their own lives at risk but also that of drivers swerving to avoid them. Fortunately, the police were on the scene very quickly and no one was killed.
Saturday
Yah, I am one happy cat this morning, Bozzie has gone off to Rome to a G20 meeting and the Little Otter, Brat and Mutt have magically disappeared. I strongly suspect she and the Brat have gone with him, she likes a jolly. The only thing wrong is that it's another wet morning. I hope it dries out later as I want to see if that squirrel has been about again.
The Frogs are a miserable bunch, they want everything their own way over this fishing row. It's funny that none of the other countries who came under the Brexit fishing agreement are moaning. I mean the Dutch, Belgians and Germans are not complaining. It's either because the French are unreasonable or all the other nations don't care about their fishermen. I hear the Froggy PM has written to the EU begging them to support them. I think that if the EU thought that we were not following the rules in the agreement they would have already been down on us like a ton of bricks.
I see the RAF has successfully tested the day and night air to air refuelling of an Atlas A400. It is not easy to match the turboprop-powered A400 with the jet-powered Voyager refuelling plane. But I understand that is an essential part of the RAF strategy of using the A400 to get fuel to forward operating bases for fast jets that couldn't accommodate a Voyager. The A400 can carry 40 tons over 2,300 miles but of course air to air refuelling can extend this substantially.
The archaeologists working on the route of HS2 have dug up some incredibly rare Roman statues in excellent condition. It seems the route is going to pass over the sight of an old Norman church that disappeared hundreds of years ago. While excavating the area believed to be the church's crypt they discovered an even older area below the crypt. The first thing that they found was the head of a woman's statue. Realising that the rest of the statue could be there they looked for a body and found one but of a man. Now they were looking for a man's head and a woman's body but the next find was the head of a child. They eventually found the missing parts and are delighted to have found these artefacts. I understand that it wasn't uncommon for the Britons to remove the head from Roman statues after the Romans withdrew from Britain.
The two car ferries that will between them accommodate thousands of visitors to COP26 in Glasgow will be pumping out hundreds of tons of CO2 into the Scottishland atmosphere because they will have to run their oil-fired engines to supply heat, light and air conditioning on board. This is in spite of the ships being fully capable of running offshore power. However, the births being used by the ferries are not equipped with shore power. It sounds to me that the SNP are determined to show Scottishland in general and Glasgow in particular to be a horrible place. What with rubbish piling up due to strikes, giant rats loving it, not enough accommodation, huge areas of the city closed to the public, and operations in city hospitals cancelled because people can't access the hospitals, conditions sound really inviting. I get the idea that the SNP Glasgow City Council are doing their utmost to prove leaders who have decided not to attend have got it right.
I have been reading that this winter might not be quite as bad for domestic fuel prices as the naysayers have been predicting. It seems that for the past few days the price of natural gas on the open market has been falling. The predictions have been that its price would continue to rise as winter demand grew. Now it seems that the Russians have decided to release more gas to their European customers meaning less pressure on the international market and the cost falling. I get the idea that there is not a real shortage of natural gas, just one engineered by the producers to manipulate the price they can achieve.
I read that an experimental plant is due to open near Swindon in the next few weeks that will produce hydrogen and methane from domestic waste. The plant will initially take 6,000 tonnes of waste and cut it into strips and process it using pure oxygen to convert it into hydrogen and SO2. The two gases can be separated at this stage but as there is no real market for the SO2 it makes sense for processing that eventually produces methane and CO2. The methane is injected into the natural gas grid and the CO2 used in food and drink production. The company who have developed the process say they can rapidly build 5 additional plants that could produce gas for 650,000 homes.
That's me done for the week. I'm off to see if whoever is on dinner duty has got my grub in my bowl yet. It's my lazy day tomorrow so I will be back reporting on Monday.