Monday
Morning all. Well, it has started off a bit grey but I understand it is going to get sunny later so the windowsill is still a possibility. I find it intriguing that only six months ago the papers where full of how marvellous Sniffer Joe Biden was and how great it was that he had replaced the the God King Emperor as president of the US. Well sniffer's grace period hasn't lasted very long. His mental ability has been questioned several times and his ratings have been on the slide for a while. His problems with illegal immigrants coming over the Mexican border are getting worse. His ability to get the financing his programs call for through Congress are sliding. His son's dirty dealings have reappeared. Now comes the disaster that is Afghanistan, one all of his own making, and a complete refusal to answer press questions. I find it amusing that even UK MP's, who thought he was wonderful, have realised that that he is a silly old buffer.
I see that anti-vax protestors have barged past police and occupied the lobby of the ITN building in London. The good news is that they have prevented lefty newsreader Jon Snow getting into the building. I wonder if they will open a side door for him or if the Janitor will be reading the Channel 4 news tonight? Interestingly it is supposed to be the first day of XR's two weeks of disruption this morning. Are anti-vax trying to steal the limelight or are they working in conjunction with XR to cause as much hassle as possible today?
Last week I told you of the new Sky Broadband Box that was being launched in Germany to give a Sky Q like service. The German service will be missing several of the features that make Sky Q desirable. For example, the German box doesn't seem to have the ability to record or to stream box sets one after another. Well, news reaches me that some Sky UK employees are secretly trying out a Sky Broadband Box for the UK market and it seems to have just about all of the facilities that a Sky Q box in the UK has. It is said to allow storage, not on the box but in the cloud, and box set streaming. I will be keeping my ear open for further news.
Jo Kibble, who works for Ealing Council has just travelled from Central London to Morecambe in Lancashire in one day only using public buses. He set off from Charing Cross on a Night Bus at 3 in the morning and only travelled on public services. He arrived at Morecambe bus station at 00:29 the following day having travelled 260 miles, 6 minutes early. I don't know if this will get him into the Guinness Book of Records. You won't be surprised to learn that he had enough of buses and came home on a train.
I told you last week that OneWeb were due to put another 34 of their low earth orbit satellites into orbit. Well, the Russian launch rocket had a glitch and they didn't go up on schedule. The rocket was only a couple of days late and went up on Saturday and all 34 satellites were put into orbit successfully. There are now 288 satellites in the OneWeb fleet and the latest batch will be moved into there final positions in the next week. The next of 10 more launches is scheduled for September.
I read that British Airways has decided to offer a 'Best of British' dinner option in its Club World and First Class cabins over the coming months. The first offering is going to be good old roast beef and Yorkshire pudding with roast potatoes and seasonal vegetables on all routes except to the India Sub-Continent where, for religious reasons, it will be roast chicken. Other menus will include chicken pie with mash, pork pie with piccalilli, shepherd's pie, sausage and mash, and chicken bacon leek and mushroom pie. Desserts will include British apple compote with vanilla custard and crumble and an elderflower and white chocolate dessert with compressed apple and elderflower sorbet. Don't expect a roast dinner if you are travelling economy but BA say they will reflect British fare, maybe you will get marmite on toast, or a cheese ploughman's!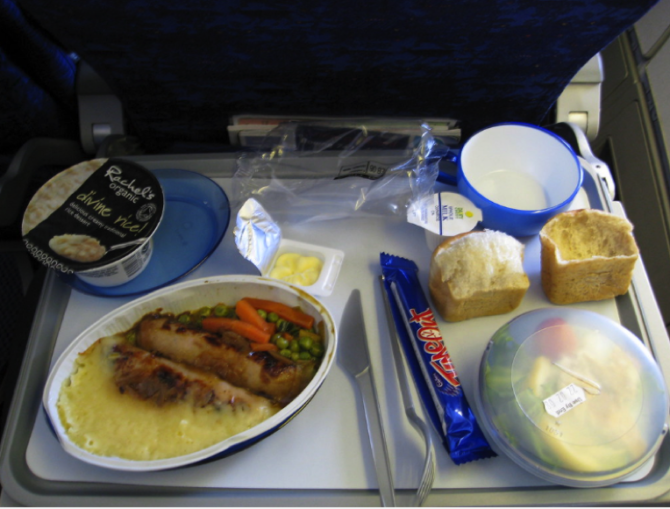 The Telegraph has a story of an 80-year-old woman living on the own, who changed her electricity supplier away from Scottish Power to E.ON. She had always paid her bill by direct debit and was up to date with her £126 monthly payments when she left last March. Suddenly in August, without any other communications, a debt collector started chasing her for £7,237 they claimed she owed to Scottish Power. When the Telegraph investigated it found that Scottish Power had miss recording the final reading and in fact they owed her £4. Typical of some of these big companies they don't check anything the computer says, no matter how crazy the results it churns out.
Tuesday
This morning is very pleasant, not hot, not cold, not wet, just how I like it and I hear that's the forecast for how it's going to be for the next week or so down hear in the south of England. If you have booked a holiday in the south for the next couple of weeks it looks like you have struck very lucky.
Bozzie spluttered his cornflakes all over the table at breakfast this morning. He had the radio on and was listening to LBC while skim-reading the papers before tossing them on the floor. That nice Nick Motorcar was interviewing Defence Secretary Ben Wallace when he was played a recording of a bloke called Pen Farthing complaining that be has been abandoned in Kabul by the MoD. Wallace replied, "That's Bollocks," which is what made Bozzie explode. Wallace continued that Farthing had been called to the airport on Friday with his wife and all his employees but he choose not to come because he is trying to arrange his own flight so that he can fly out 85 dogs and cats. The Yanks, who control flights at the airport, will only allow in military flights and the British Army and RAF prioritise people over animals. Farthing should be blaming himself not the MoD.
I heard an amusing story today. You will no doubt have heard of the HMRC crack down on independent contractors income tax under IR35 and how some people have landed up with big backdated bills because the rules appear to being enforced in a new way. Well I hear that the latest group to be caught out is the Her Majesty's Court and Tribunal Service who have been forced to pay the tax man some £12.5 million for "incorrect assessment of contractors tax". Contractors have being saying the rules are confusing for some time, it even the Court Service get it wrong I guess they are right.
The American airline Delta yesterday converted another 25 options for Airbus A321neo planes into full orders Delta now has committed to 155 A321neo planes with options to order some 70 more. Delta is a firmly committed Airbus operator and already operates some 121 A321ceo planes with six outstanding orders that are due to be delivered shortly. Most of these planes will be coming out of the Airbus factory in Mobile, Alabama thus avoiding the possibility of punitive import duties.I understand the neo is around 12% more energy efficient than the older ceo version.
Today McDonald's have announced that many of their restaurants have run out of bottled drinks and milkshakes, Northern Ireland seems to be the exception. It seems that this problem is down to supply chain problems or in other words it's down to the shortage of lorry drivers. Predictions say that it is going to several months before the shortage can be tackled. Mind their milkshake machines are fussy at the best of times and need to be put through a special cycle every day to ensure their hygiene. The 4-hour long cycle heats the content, presumably killing all bacteria, before refreezing it. However, that is not good enough and they also have to be stripped down and throughly cleaned once a month. Presumably, this is why McDonald's milkshakes are unavailable so often even when there is no delivery problems.
Sniffer Joe has stuck with his arbitrary date of 31st August for stopping the airlift and pulling his troops out of Kabul. Today the rest of the G7 attempted to pressurise him, but the senile old fool refused to change his mind, no matter how many people he leaves behind. My guess is he is going to leave thousands and sentence them to almost certain murder by Taliban. Sniffer seems to be intent on proving himself to be senile and even the US media, who never questioned his abilities during the election, is now wondering about him.
XR were at it again in London this morning. Yesterday they erected a big pink table blocking roads around Covent Garden and bringing traffic to a halt. This morning they chose to lay down on a big green banner in the middle of the road blocking traffic around Westminster. Why does that useless head of the Met let XR get away with all sorts of antics while her officers take a gazebo down that the nice peaceful old Gurkha protestors had outside the gates to No 10?
Wednesday
A warm and sunny morning, just right for me. Yesterday was excellent and I had a wonderful snooze on my favourite windowsill and all sorts of nice dreams where I was eating Chicken and Cat Treats.
The good old leftie newspaper, The Guardian, has decided that shortages in lorry drivers is solely down to Brexit. I'm not sure how that is possible as we were short of drivers years before we left the EU and in truth, there were only ever 20,000 drivers from the EU and it is said we are 100,000 drivers short. But why are we so short of drivers? Well, there are a lot of reasons that have all come together. Wages have been forced down because of foreign drivers, Britain's being told by Blair to go to University and looking down on manual jobs, IR35 rules, no HGV tests for months because of Covid, drivers being unable to medical again because of Covid, those that do get a medical find the DVLC taking months to process the paperwork, then the new Driver Competence Test which drivers have to take every few years that involves hours is classroom-based and of course, big companies outsourcing deliveries to the cheapest bidder forcing down wages so people leave the industry. But The Guardian ignores all this in favour of Brexit.
It looks like Citroen are planning on spreading the sale of its funny little 2 person electric city car the Ami beyond France. Opal, a German member of the same car group as Citroen, has displayed it's variant the Rocks-e. It is basically a re-badged Ami with other very minor changes. The EV is almost certainly on its way to UK but as a direct import of the Ami not as a rebadged Vauxhall who are the British sibling of Opal. I'm not sure Bozzie would look good driving one.
New property laws have been passed in Belgium. From now on it will be legal to retrieve a lost ball that has gone over the dividing fence. I have heard people moaning about throwing balls back to neighbours. Under the new law you don't have to throw balls back, but if you don't the neighbour, or their kids, can climb the fence and get them without having to ask for permission. Not only ball but roaming pets can be reclaimed. That will put an end to the trick my brother and sister cats like to play of sitting in the middle of the neighbours lawn and pretending not to hear their owner calling them.
I understand that the Government has decided to delay the implementation of Britain's own product safety mark for a year. I'm not sure why we need to delay because initially the regulations are simply a conversion of the EU rules into British law meaning we would replace the CE mark with a UKCA mark. The delay has been granted because industry says they need the extra time to implement the change due to Covid. Do they really need an extra year to implement a change that is not really a change?
Yesterday I told you all about the Court Service having to pay millions to the Revenue because of mistakes made under the IR35 rules. But what I only learnt today was that they were the third Government department to suffer the same way. The Department of Work and Pensions paid HMRC £87.9 million and the Home Office who paid £33.5 million including a £4 million penalty for "careless implementation" of the rules. This really is a lot of nothing Government department paying taxpayers money to another Government department. I wonder who will be next?
Tesco in Burnley have had to introduce new security measures because so much booze was being nicked. Security men have been permanently positioned in the drinks aisles to discourage thieves pinching bottles and hiding them in their clothing. But it seems that the favourite drinks to knick was decent champagne, which sold for around £50 a bottle, so a special procedure has been introduced for customers wanting to purchase it. The bottles on the shelf have been replaced with cardboard cutouts which customers must take to the checkout and staff will fetch the real thing from the stores. Why is it I have a picture in my mind of a man in a flat cap swigging champagne from a bottle while watching Love Island?
Thursday
This morning is not so sunny here in London, but it is still mild and dry. Nothing to stop me having my windowsill snooze this afternoon. I thought the Olympics were over but the folks in the office were watching cycling and swimming on the big screen TV. Then I realised it was the Paralympics as there were loads of missing arms and legs. Then there was a row mid morning between those who wanted to watch the Paralympics and those who wanted to watch the Test match. In the end they had the cricket on one of the smaller screens and I watched that. As an English cat I have to support England and Joe Rooooooot.
Do you remember when we left the EU and they didn't want us in the Galileo satellite navigation program, despite the UK having provided much of the money, designed and written the software and built the satellites? We have spent the intervening years looking into where to go next. Building our own system looks a bit expensive, but I understand that several groups have contracts to look into possibilities, including Airbus, CGI, GMV NSL, Inmarsat, QinetiQ and Sirius Analysis. But I hear that the OneWeb broadband LEO system, which we own a large chunk of, could offer an answer. They are currently launching their generation 1 satellites and without any changes are capable of providing a time service. But their generation 2 satellites due later this decade could easily be modified to provide a full navigation system.
Then today I heard that the EU has come creeping back, saying we could rejoin the Galileo project. When I hear things like that I always ask myself why has the EU changed its mind. Do they need our money? Or have they got technical problems that they need our help with? I suspect it's probably both. Now I would leave them to stew in their own juice and get on with developing our own system based on the OneWeb network. Stick a little bit more money in and get the gen 2 satellites up as soon as possible.
Of course I have heard of the group ABBA but I must admit they had their greatest success long before I was born. Now I hear that they have today launched a new website called "ABBA Voyage" on which they are asking fans to register their interest in a new project. No real hints as to what the project might be but there have been rumours for some time of a "hologram tour". I understand that the idea is to project holograms of the four band members onto the stage performing many of their old hit songs and 5 new songs. The show is said to have been recorded at Ealing Studios last year and has been waiting to launch when Covid restrictions allowed.
While on the subject of old bands that were about before I was born, I hear that a special edition of The Beatles last studio album "Let It Be" is to be released. All sorts of things will be included in the "Super Delux" release including a hard back book, 27 studio sessions never before released and 5 CDs and a blue ray disc. I hear it's out next month but you can pre-order it now for only £110.
The best news today is that the Government is to review the GDPR regulations inherited from the EU with one of the first to go the silly nagging pop-up that keep telling you that the site uses "cookies" and getting you to agree to accept them even if you have used the site 100 times before. I wonder if they will also drop companies having to have data controllers?
I hear of fun and games in the Armenian Parliament. Fighting among the MP's has erupted for the third time in two days! The latest battle is said to have started when the leader of the opposition called the prime minister a "lying populist". I can imagine Herr Stoma saying the same thing about Bozzie and The Gove chinning him.
Friday
I really am a little confused by the weather. It looked like it had been raining when I woke up, then it was overcast and finally the sun came out. Sad news coming out of Afghanistan with those two bombs killing all those people. Funny when it's the Taliban who are saying it was a terrorist attack, I thought they were terrorists!
The BBC having a whinge this morning about the number of licences they sell falling by a million in two years and that ignores 280,000 pensioners they think should be paying them but are ignoring the warning letters they keep sending them. I suspect people would pay for a licence if they thought they were getting value for money with decent programs. Instead it's all repeats or woke programming praising BLM, LBGTXYZ and climate change and paying its employees a small fortune for being useless. With any luck they will go bust soon.
I told you about HMS Severn getting a "dazzle" paint scheme a bit back. Now I hear that it is visiting London this weekend for a recommissioning service. It is due to pass under Tower Bridge this evening with the lift scheduled for 18:15. When Royal Navy ships visit the upper pool of London docks they nearly always tie up along side HMS Belfast. My understanding is that it will be there until 09:15 on Wednesday morning when Tower Bridge is due to lift again. Tower Bridge lifts on average twice a day and it's schedule is published in advance and the name of the ship it is opening for is usually published but when it is a Royal Navy ship the schedule traditionally just says it is opening for a "vessel".
Yesterday's review of the countries on the travel list was much better than many people in the media expected. Many of the press articles had said that the likes of Spain and Germany would be moved to the red list causing many tourists to cancel their bookings, but it just didn't happen. Only two countries, Montenegro and Thailand moved to the red list while Switzerland, the Azores, Canada, Denmark, Finland, Liechtenstein and Lithuania moved to the green list. Mind you Canada, like the US, currently refuses to let in any British passport holders.
Today is National Burger Day. Not that I am I huge burger lover, but I am quite happy to eat the meat and even enjoy a crispy chip now and then, but you can keep all that salad stuff and the sauce. I know a lot of you humans like a burger and have favourite chains but in all honesty it is all the trimmings that make one brand taste different to another. Just try eating the meat on its own and you will find there are only two types, nice fat juicy ones and nasty thin dry ones. The thick ones tend to come from the more expensive places and the thin ones tend to be the cheap ones. The other day one of the girls in the office gave me a bit of her chicken burger, well the chicken was not bad but who wants to eat all that bread and rabbit food smothered in a "special" sauce. Give me Felix Chicken any day.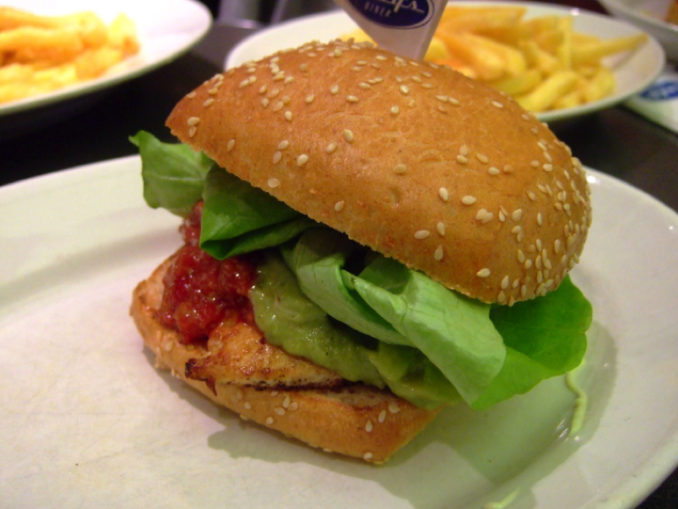 I hear that International Trade Secretary Liz Truss is on the verge of winning yet another trade deal. This time it is with New Zealand and is likely to be fully agreed next week. The main problem getting the agreement has had nothing to do with trade, but has been down to New Zealand's Covid lockdown with all negotiations having to be done remotely. You might remember when a similar agreement was made with Australia, Bozzie and Scott Morrison met in person. This time round Jacinda Arden, the New Zealand PM, is not expected to come to the UK and Bozzie is clearly not allowed into New Zealand under their rules so a formal signing may have to wait until she comes over for the COP26 in the autumn.
I suppose it was only a matter of time before it happened but I read that a man has been arrested for riding his electric scooter on a motorway. The man, who was also drunk, decided that the quickest way home was along the A38(M) Aston Expressway, the 7 lane motorway that heads north out of Birmingham, early on Sunday morning. I can only guess he had enjoyed a good Saturday night out in the city.
Saturday
I woke in the middle of the night because my super-hearing picked something up. I went on the prowl to try to discover what the noise was, it turned out to be the office night shift watching the Paralympics and GB getting another gold medal. I went back to my basket and my beauty sleep.
I have been reading that Britain's longest surviving heart transplant patient turns 90 today. When he had his operation back in 1990 the operation was not as routine as it is today and although no longer considered experimental he was only expected to gain around 8 years of life, but considering just before the operation he had been told that without a transplant his life expectancy was only 3 weeks.The advances in operation techniques and anti-rejection drugs in the intervening years has been remarkable.
I understand that the last dedicated evacuation flight for Afghanistan refugees has already taken off from Kabul. Later today the civilian charter flight for Pen Farthing and his cats a dogs is expected to leave later today with him and his staff also on board. He says that if their are spare seats he will fill them up with refugees. The RAF will now start flying our troops and equipment home and they will also offer spare seats to refugees.
It seems many Reading Festival goers went hungry last night. Nando's take away stall had major problems when their card machines failed meaning they couldn't sell their PeriPeri chicken and burgers. Due to the festival's no-cash policy, they couldn't even resort to using real money. At first the only people able to get anything to eat were the lucky few who had vouchers, but later in the evening Nando's started giving away free chips. I can sympathise, no chicken is an absolute disaster.
The guys in the office choose to watch the Test match on the big screen TV this morning. As you know I am much more of a cricket fan than the Olympics or Paralympics. I was a bit disappointed yesterday when the Indians managed to score a few runs and only lose two wickets making it look possible they could save the match. Well, I was mesmerised when England took the new ball and whistle through the Indians who collapsed in an England like way. I stayed and watched the whole thing before going off on patrol.
I have been reading that British and US F35 jets have been testing out the concept of cross deck working while on the current exercise in the Far East. They have been trying out landing, refuelling and rearming each other's planes on task force ships and it has apparently been going very well. The other thing is that the aircraft share a communications net and are in full communications with each other and can even steer each other's weapons on to targets. This last feature is not just shared by the F35Bs that are the British and Marine's vertical take off version but also the F35As and F35Cs operated by the USAF, US Navy and various other NATO airforces. In the event of war this could be an exceedingly useful development.
If you want to know "Who ate all the pies" it appears to be Brighton and Hove Albion supporters. At their last home game they sold 7,500 Piglets Pies to the nearly 30,000 crowd. That's one in four of all the fans bought one. I understand the south coast manufacturer was chosen after a "pie off" with around 100 suppliers. At their first match they had no idea how many pies to supply and the 2,500 they guessed sold out in 10 minutes! Apparently steak and ale is the favourite variety well ahead of the chicken, ham and leek, as well as the vegetarian. I will let you guess which version I would go for.
Right folks, that's it for the week. I have had enough work for the day and think I might try for forty winks on the windowsill before dinner. I hope there is not too much noise in the night, I suppose it depends on whether we win any gold medals, but I am an old cat who needs his sleep. Chat to you all on Monday.

The Goodnight Vienna Audio file