Monday
Morning all, it's quite a pleasant morning, hope I can get some window sill time in this afternoon. Bozzie is doing another of his press conferences from No.10 at five this evening and as usual he had one of his best suits on. I don't understand why he has to put it on so early, surely he can get changed before appearing on TV. Tonight's announcement is a bit of a compromise as Mr Squeaker has not been happy about Bozzie's lot making announcements on TV before they announce them in Parliament. Consequently, The Saj will be making the announcement to the House of Commons concurrently with Bozzie on TV. I hope that satisfies Mr Squeaker.
I read something today that I had been unaware of before. It seems that very few traditional car dealerships or garages are set up to repair electric vehicles. If, for example, you have an accident in an EV, most local garages will be unable to repair it without the battery being removed and there is the problem. At the moment most EV's would have to be transported to a manufacturer's facility to have the battery removed and stored. Then transported back for the repair to be undertaken. Then it happens all over again to put the battery back. Other things to note are that in most EV's the battery is used to give rigidity to it, meaning that cars without batteries have to be handled very carefully, the time taken for a repair increases, bills go up and insurance costs go up. Whoever thought EV's were a good idea?
It seems I am always reporting on Boeing's problems. At the moment Boeing are trying to get the latest version of their 777, the 777-9, certified so that it can be delivered to airlines. Having been caught out with what was virtually self-certification on the 737 Max series, the FAA are being ultra-careful over 777-9 certification and demanding that Boeing clear up absolutely every tiny problem before giving the plane the OK. The plane was supposed to be up and flying long ago but software and hardware problems are still there. Consequently, some airlines have got fed up waiting and cancelled their orders which are down from a peak of 350 to 191. I wonder if that is enough for Boeing to break even on their development costs?
Did you hear about the 10-year-old Irish boy who won €1,000 in a raffle last Christmas? What do you think he did? Buy an Xbox? Buy the latest trainers? Spend it in the sweet shop? He did none of those things, he bought six calves and intends to raise his own herd of cows. He says it gave him something to do during the Irish lockdown and school closure, but it has been much harder than he expected. He thought that it was simply putting them in a grassy field, but soon learnt there was a lot of hard work involved. Good luck to him, I can see him being a successful dairy farmer when he leaves school.
I hear that Jolyon the Fox Killer has messed up the claim against the Government over PPE purchases. Somehow his Good Law Project managed to be a day late getting the claim form into court by sending it to the wrong email address. Today they asked the court to accept the late form but the judge said no, that would be unfair. The Government said that when they rushed through the PPE contracts it was because they were under pressure to do things quickly. This was exactly the excuse Jolyon used. Sauce for the goose is sauce for the gander.
There is a new Russian law that basically says that only wine produced in Russia can be labelled 'Champagne'. Any fizzy white wine imported from other countries must be labelled 'sparkling wine'. This is really rather turning the law in the rest of the world on its head. Imagine a law saying Stilton cheese can be made anywhere within Britain except Stilton or that Cornish pasties can only be made in Glasgow. Who do they think they are fooling with such a ludicrous law!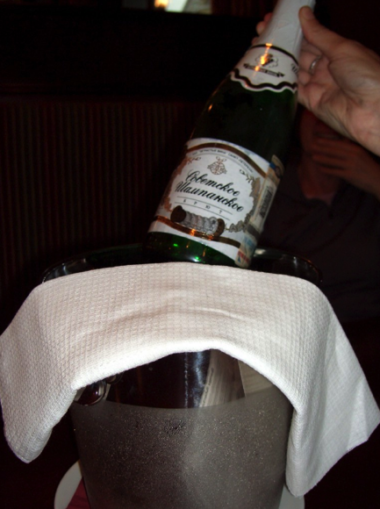 Talking of law changes I hear of another one that is from 28th September is going to affect anyone who takes a car abroad. The GB sticker that you have to apply to the rear of your car is changing and you will have to display a UK sticker instead. This is said to be a sop to Northern Ireland which is not part of Great Britain but is part of the UK and is a UN regulation on country identification. What happens if you go to France in August with a GB sticker and come back in October, do you have to take a UK sticker with you and apply it have way through your holidays? Spare a thought for the AA who apparently have 50,000 GB Stickers in stock. This will also apply to the GB Number Plate on the rear of cars. Sometimes I have to look at the calendar to see if it is April Fools day.
Tuesday
Well, another odd sort of day. It's been raining overnight but the sun was out early this morning so I nipped out for my constitutional before breakfast. Got back to find Felix Chicken in my bowl so I hope it's a good omen.
I hear that the Navy is to upgrade the Type 45 destroyers to take the Sea Ceptor missile. The ships already are currently armed with the short-range Aster 15 and long-range Aster 30 missiles and the Sea Ceptors are to be in addition to these missiles. A new 24 missile silo will be added forward of the 48 missile Aster 30 silo. Bringing the total number of anti-aircraft missiles on a Type 45 to 72. In addition, the Aster 30 missiles are to be refreshed with up to date models of the missile. The Sea Ceptor is basically an anti-aircraft missile but is also capable of being used against small, fast inshore attack craft, hovering helicopters and low-speed targets alongside defeating their more traditional high-speed air targets. The first ship should be refitted in summer 2026.
Stellantis has announced what we already knew today, that is that it is to stop production of the Astra at the Ellesmere Port plant in Cheshire and to re-equip the factory to build what is known as the Vauxhall Combo-e van and the related Combo-e life car. The plant will produce versions of the vans and cars badge for Vauxhall, Opal, Peugeot and Citroen. The plant is expected to start churning out the 8 new models late next year after the rebuild. The problem I see is that the batteries are to come from France in knocked down form and will have to be assembled in Cheshire before being applied to the vehicles.
I hear that licensing laws are going to be relaxed on Sunday for the final of the European Championships. Pubs will be allowed to stay open until 11:15 pm in case it is necessary to go to extra time and penalties. This is not dependent on England reaching the final, it will apply whoever the finalists are. While on the subject of the Euros it has emerged that Scot Graeme Sourness has asked the FA to ban England supporters from signing "Football's Coming Home" claiming it is a sign of arrogance. All it shows to me is a jealous Scot whose team didn't get out of the group stage.
One interesting little bit hidden away in the legislation on illegal immigrants/asylum seekers that Pretty Petal introduced to Parliament today is that it gives the home office the power to refuse visas to citizens of countries who refuse to take back illegal immigrants and failed asylum seekers as a final resort. It also allows for initial more gentle persuasion by increasing the cost of visas. This echos what has already been implemented by the US and has already been applied to Iran, Iraq and Sudan. Other changes will differentiate between asylum seekers who arrive legally and those who arrive illegally even if they achieve asylum. Those arriving illegally will always be subject to possible removal and the right to bring in family members will be limited. Who will object to the possibility of life sentences for people smuggling and up to five years in prison for anyone deported who comes back to the UK without permission.
I hear that the supermarkets have been rubbing their hands together in the past few weeks as the Euros have driven up beer sale by over 60%. Sainsbury's say they were selling 17 cases of beer every second and are warning of possible shortages. With the semifinals being tonight and tomorrow and the final on Sunday I wonder if they will beat that? I wouldn't be surprised, especially if England somehow manage to get into Sunday's final.
I send my congratulations to my cousin George. George is a six-year-old Ginger Tom and has been volunteering at Stourbridge Junction station for the past 3 years, keeping the rodent population down. Now his humans have left the country, George has been appointed the station's official mouser. He has also been adopted by the station staff. I wish him many happy years of mouse hunting in his new position.
Wednesday
Hi folks, yet another grey morning but no rain. I hope it stays dry for the footie tonight, mind it doesn't really worry me as I will be able to watch on the TV in the dry.
I see that the enthusiasm for ocean cruises hasn't been curtailed by the pandemic. P&O decided to cancel its world cruise scheduled for the Aurora in January next year due to doubts about being able to call in many countries. However yesterday they put a 40 night Aurora cruise, from Southampton to the Caribbean and back, on sale and it sold out in 3 hours. Not only that, by the end of the day Aurora's following cruise had sold 80% of its capacity. Then I read that there are 10 British island cruises leaving Southampton in the next seven days. Cruise holidays appear to be coming back.
The container ship Ever Green, which I am sure you remember, blocked the Suez Canal, has today finally been allowed to sail by the Suez Canal Authority, after a financial settlement between the ship's insurers and the SCA. The ship will undergo an inspection in Port Said before continuing to Rotterdam where it will unload some 18,300 containers. The SCA called for $915 million in compensation plus $300 million for loss of reputation but it is reported that the final payment was $200 million. It seems that the SCA had to accept that the ship was under the control of two SCA Pilots at the time of the accident and had entered the canal in a sandstorm and was speeding. The people I feel sorry for are those whose goods are in those 18,300 containers and will be receiving them some 4 months late. Fashions will be out of date, summer garden furniture will no longer be saleable and I only hope there were no perishable goods on board.
I hear that England's one day cricket team is in trouble after three players and four backroom staff tested positive for Covid despite them all supposedly being in a secure bubble. This has meant that the whole team has had to isolate. But the problem is that they were due to play a one day international against Pakistan in Cardiff tomorrow. So the answer is that England have called up a whole new squad of players, so Pakistan will in effect be playing a second XI. Good luck England, I suspect you will need it.
I have been reading that people have been making a record number of complaints about poor service and that many people are sick of being told the reason is "because of Covid". The worst offenders seem to have been telecommunication companies, the police, local government, councils and GP's. Many of those services brought the complaint on themselves by the number of persons they put on furlough or in the case of GPs the decision so many took to close surgeries and work online. A typical complaint was one from a man who had a "smart" gas meter fitted, only to find that on the day of installation it was recording he was spending £45,000 per hour on gas. He complained immediately to his gas supplier and heard nothing. Four months later he asked what was happening and was told it was taking a long time "because of Covid", clearly ludicrous.
There have been some huge queues outside many banks in Spain as citizens attempted to change their old Peseta coins and notes into Euros. The Euro has been legal tender in Spain since 2002 so it makes you wonder why so many people left it until the very last day to exchange their money? Could it be that they were not convinced that the Euro was going to last? The Bank of Spain estimated that some €1.5 billion worth of Pesetas were still in circulation so those queues were bound to be huge.
Well, I'm off to eat my Felix early as I want to bag a good position in the office so that I can get a good view of the TV. I am only small so I need to be at the front.
Thursday
Good morning from a happy Larry. I watched the footie last night on a big TV in the office. When we scored the second goal one of the girls scooped me up and danced round with me. I got a bit dizzy, but when she sat down I was allowed to sit on her lap and I had a better view of the TV than from the floor. After the game, I headed for my basket and had been asleep for ages when Bozzie got back from Wembley. He was singing "England's coming home". I suspect he had consumed a few sherbets.
I hear that the Ministry of Defence has placed a £230 million contract with Boeing Defence UK to maintain the fleet of P-8A Poseidon aircraft bringing 153 new jobs to RAF Lossiemouth. What I don't really understand is why the RAF is positioning these new aircraft in Scottishland with all their talk of independence. Wouldn't it be more sensible to station the 9 planes south of the border?
This morning I have learnt of a sneaky fare increase on London buses that has been introduced by Sad Dick's Transport for London but never advertised. 5 years ago, when he was first elected, Sad Dick brought in what is called a Hopper fare on the buses. The idea is that if you pay the £1.55 bus fare using an Oyster Card you can travel on connecting bus services for up to 60 minutes without paying any more. However, LfT were worried that clocks across the bus network would not be synchronised so they actually allowed 70 minutes before a second £1.55 fare kicked in but this was never officially announced. In March the time was cut to 62 minutes but this was never publicised. It is only now that people are complaining that their bus fare has suddenly doubled that they have admitted to what has happened. This change is predicted to bring in £1.4 million a year, a drop in the ocean for TfL considering what they are losing.
Wind turbine manufacturers are gearing up in the UK to reap the benefits of the Government's proposal to have another 30Gw of generation installed by 2030. Recently GE Renewable Energy announced plans to build a blade plant in Teeside to supply orders for the Dogger Bank wind farm. Now two more announcements have been made Korean company SeAH Wind is to open a £120 million factory at the Able Marine Energy Park on the Lincolnshire bank of the Humber and Smulders Projects UK is investigating £70 million to expand it parts factory in Wallsend. Good news for jobs and industry I'm sure but I do wonder what the plan is when we all have EVs, heat pumps, and electric cookers and the wind doesn't blow for a week.
I read that the Isle of Wight council, in conjunction with the Island Line have applied to the Department for Transport to restore the service to Newport as it once was before the Beeching cuts. The proposal is only £67 million because most of the trackbed is still in existence on the old route from Sandown via Blackwater. As the Island Line has very nearly completed a £27 million upgrade with new signalling, new rolling stock and a new passing loop to allow additional services, now would appear to be an excellent time to go ahead with this extension.
The carmaker Stellantis (PSA, Chrysler, Fiat) has claimed today that the cost of EV's is falling very quickly and that by 2030 they will cost the same as a petrol or diesel car, even without a Government subsidy. I have not noticed that the price has been falling, they still appear to be 50% more than the equivalent petrol car. Then unbelievably they added that battery development was progressing fast and should be able to offer 500 miles range as the norm by the same date. Once again I am yet to see anything but minor increases in EV range. They also do not make a single mention on charging time or the number of chargers or an upgrade to the power grid.
Eurostar are boasting that they have arranged a "special" green train service from Paris, Brussels and Amsterdam to Glasgow for COP 26, the UN Climate Change Conference, in the autumn. But it's actually not true because the Eurostar trains are too big to run on the British railways, other than the HS1 line, which is built to a larger loading gauge. Passengers will have to change trains and swap between St Pancras and Euston. Mind I do wonder how many people will opt for a 9hr 30 min rail journey from Amsterdam instead of 90 minutes by air.
Friday
Well, it looks like it is going to be a window sill snoozing afternoon. It's warm and sunny in Downing Street this morning and if I had any fingers I would be keeping them crossed that we don't get a thunder storm. Bit of a discussion over the breakfast table, Bozzie likes the idea of a bank holiday on Monday if England win the footy on Saturday. He thinks it will go down well with the voters while the Little Otter thinks football is 'silly'. Still, she was happy to be seen there on Wednesday just along from Prince Willy. We shall see who wins this argument if "Ingurlund" win.
While on the subject of footie, I see that Tesco Express, Co-op and Lidl have already announced that they are going to close at 19:45 on Sunday instead of their normal midnight. Of course, these are the small stores not normally associated with reduced Sunday shopping hours. They are pretending that it is so that their staff can get home in time for the footy but this cat reckons the real reason is that they don't expect there to be very many customers.
I was hardly surprised to read that the National Audit Office doesn't think that Transport for London have enough money to finish building Crossrail or the Elizabeth Line as they are calling it now. The NAO has come to the conclusion that they will need another £218 million on top of the current £18.8 billion in funding. It was supposed to cost £14 billion back in 2010 so it's going to run £5 billion over budget, that's more than a third. I just don't understand how people can get away with estimates that are so far out. Did they employ the Abbotpotamus as an estimator or is it just another of Sad Dicks little overspends?
Following the outline free trade agreement announced a month ago full FTA's were signed today with Norway, Iceland and Lichtenstein. These are very comprehensive agreements dealing with all sorts of things like free roaming, digital trade and business travel as well as the usual tariff-free deals on the likes of food, farm products, seafood, wines and spirits, forestry and business services. We will also recognise each other's professional qualifications. Looks like it's going to be easier to trade with Norway than the EU.
The EU published their latest set of accounts today, and tucked away in them was the claim that we now owe them £40.8 billion in the final Brexit settlement. Bozzie says this is rubbish and the final agreement was in the range of £35 to 39 Billion. I don't know if this is the EU trying to pull another one of their dirty tricks or if it is just rounding up numbers to try to make their books balance now that they are not getting our £12 billion annual payment. However, I hear that it is more likely the latter as they haven't included any of the money they owe us. Typical EU.
Southern Water fined a record £90 million for illegally dumping raw sewage into the sea all along the south coast. The judge said that it was cheaper for the company to just dump the untreated sewage rather than treat it. It's not as if they did it once or twice, it was nearly 7,000 times! The company directors apparently knew and approved of what was happening. It was only when the quality of Whitstable oysters suddenly dipped that what was going on was discovered by the HSE. What a shit company.
I had to chuckle when a read that the Renault Zoe has been named "Affordable Electric Car of the Year". How can an electric car costing from £28,795 be called "affordable"? That is more than a year's wages for many people. Then you have to add in the cost of installing a home charger and insurance that is more than a petrol car due to the cost of repairing them. I can think of a lot of cars I would rather spend nearly £29,000 on.
Saturday
When I woke this morning it was a little bit wet, but not so much as to stop me going out before breakfast. But I only just got back indoor in time, I had only been back a few minutes when the heavens opened. Well, I hear there is a cricket match at Lords later so a good downpour could only be expected.
I understand Transport for London has announced that they are reviewing all their transport service, tubes, buses, overground, DLR, trams, riverboats, even the cable car across the river, as they are looking to save £300 million. However, at the same time they are looking to spend more money on the new Northern Line branch to Battersea, the Elizabeth Line and the Overground extension to Barking Riverside. The first changes are to come on the Northern Line. To operate the new service on the Northern Line they really need some extra trains but they have no spare money hence they are going to mess with the Northern Line timetable. The shuttle service from Finchley Central to Mill Hill East is to go, instead through trains will run every 15 minutes some via the West End to Battersea and some via the City to Kennington. Trains from Finchley Central to High Barnet will be reduced from 20 an hour to 16 an hour so one every 3 minutes becomes one every 4 minutes. More crowded trains on the Misery Line will be the result of Sad Dick's financial incompetence.
It seems that logistics centres are the new way for developers to make pots of money. The growth of home shopping during "lockdown" has made for a huge demand for enormous warehouses with good links to both the road and rail networks. The latest I hear of is a 750-acre site to the northwest of Birmingham which the developers are investing £1 billion in. It wasn't supposed to start up yet but the developers have brought things forward due to the demand and are starting building the infrastructure, including new roads and a rail spur for intermodal operations. There is to be a selection of buildings constructed speculatively ranging from 200,000 sq ft to 1,000,000 sq ft and up to 30 metres high.
Have EasyJet have come up with a new money-making scam? I hear of people who have had long-standing bookings having their flights cancelled and being told they can travel from a different airport on the same day but at a different time or have their money back, after a wait. They then discover that EasyJet reinstate the original flight the next day at double the fare. EasyJet claim that the flights were to amber list countries and were cancelled to consolidate the services to make them economic. Then they were reinstated when travel to amber list counties was allowed and due to "fluid pricing" demand had pushed up the price. Sounds a bit iffy to me, but what do I know I am only a cat?
A strange little story reaches me this afternoon, the British TV and film industry is very short of production space. The technical ability of the British studios has long been appreciated in the industry and with the demand for production space increasing due to Covid and people turning to the likes of NetFlix, Amazon Prime and Disney there is more demand for studio time than is available. In fact, I hear that we are short of the equivalent of 4 Pinewood Studios. Looks like a brave investor could make some money.
Just be thankful you don't live in the Lebanon where they have major financial problems. Yesterday nearly the whole country was plunged into a blackout when the country's two biggest power stations ran out of fuel. Liquid natural gas tankers were docked in the country but refused to unload their cargos unless they received payment in cash upfront and it wasn't forthcoming. Some companies have their own generators but there is a nationwide shortage of diesel. It looks like a similar problem is about to hit the Lebanese water industry as the diesel power pumps that are used to distribute the water are likely to also run out of fuel. It makes it sound like a third world country!
Sir Kier Stoma is off to the footie at Wembley tomorrow having graciously accepted two free tickets. Isn't it just a little bit hypercritical of him as it seems to have been his party's policy to criticise the Government for allowing a gathering of 60,000 people during a pandemic? Another case or do as I say not how I do by Captain Hindsight.
That all for this week, I'm off for my dinner. I am looking forward to the footy tomorrow, I only hope England win as I have heard about people kicking the cat when their team loses and I don't want to have to dodge one of Bozzie's size tens. Chat again on Monday when it will all be over. Isn't it the World Cup next year?

© WorthingGooner 2021

The Goodnight Vienna Audio file