Monday
Good day to you all, another weekend gone all too quickly. It was very cold this morning and there was even a heavy frost. Talking of that, Frosty was on an early Eurostar to Brussels yesterday morning, but I suspect he is wasting his time talking to that lot. Bozzie will be having another chat with that Ursula woman tonight, I'll try and report later.
I told you last week about the Mayor of Liverpool being arrested on bribery charges and I commented on his being friends with Derek Hatton that lefty who caused a lot of problems in the Labour Party. Well, this morning I hear rumours that Hatton was another one of the people arrested. I don't know if it is true, or only a rumour but I will keep my super sharp cat hearing listening out for you all.
Panorama is putting out another of their scare stories tonight on global warming, or whatever it is called today. They are supposed to be going to claim that by 2040 there will be no days in England when the temperature drops below zero so snow will be a thing of the past. Then by 2050 only very high ground in Scottishland will see any snow in the whole of the UK. No more skiing holidays at Aviemore for you lot, but I can't say I will miss it. When, like me, your not very tall, it's not much fun walking in deep snow.
Can the reports that 26 of the EU 27 are not very happy with Mr Macaroon be right? The story I hear is that Macaroon is behind the problems currently being encountered with the post-Brexit trade talks. He is reported to have stamped his little foot overfishing and the level playing field and has told Barnier that he will veto anything he doesn't like. All the others, particularly Ireland, want to do a deal, Macaroon is playing the strong man because he sees domestic votes in it and it's reported he needs them.
I see that Facebook has banned the Wimborne Militia and disabled five of their organiser's personal accounts. It appears Facebook has mixed up the 17th military re-enactment group with the armed militia movements in the US of A. One of the organisers is also locked out of the local Neighbourhood Watch group he runs with the police! Just goes to show how England and America speak the same language but the words don't mean the same thing.
Some people seem to be getting a little upset because Prince William and Kate have taken the Royal Train to Edinburgh as part of their tour of England, Scottishland and Welshland to thank coronavirus workers. How dare the Prince visit Scottishland and have crowds of people come out to greet him! I heard someone saying the Royal Family is hated in Scottishland, well if that is the case where did the crowd come from? Can you imagine if he had not gone to Scottishland but only to England and Welshland, those same moaners would have been complaining about him not visiting and Scottishland being 2nd class. Now they have given an excuse for every two-bit politician to complain. I can just see them queueing up to moan, DucksandDrakeford, Stoma, Lammy, the Abbotpotamus they will all be on the BBC and Sky soon.
Talking of Sky, Bay Kurley is in trouble for having a Covid regulations busting early birthday bash. She is sixty soon, or so I read, and 10 people from different household went out for a meal, the many went back to her place for "drinks". You would think someone in her position would know enough about the rules in Tier 2 London not to break them "accidentally".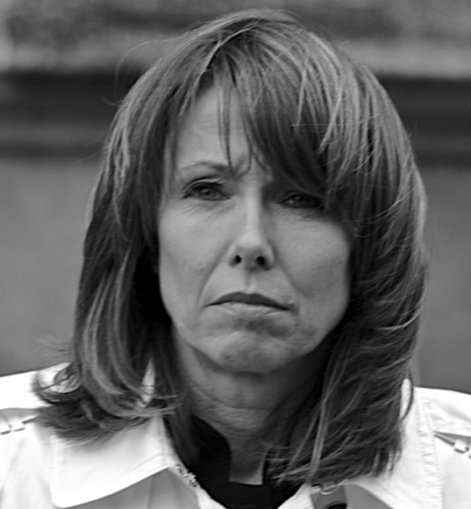 Well, the trade talks are going just as well as I expected and the statement after Bozzie's chat with that Ursula woman said nothing. Bozzie is off to Brussels to meet her in person later this week. I suspect he is only going because he fancies a big bowl of mussels and chips with mayonnaise in one of those cafes around the Grand Place. I bet the Little Otter has already got her order in for a great big box of Belgian chocolates.
Tuesday
It was nice and bright and sunny this morning so I popped out into the garden before breakfast. My was it cold, I didn't stay out for long and was back in two shakes of my tail, as mother cat used to say when I was a kitten.
Do you remember "Swampy" the environmental campaigner who was a pain in the bottom a few years ago trying to stop road building? Well, I hear that he is back, this time trying to stop the building of HS2. He has constructed a 9-metre bamboo tower in the middle of the river Colne to try to stop the contractor from building a temporary bridge. It seems that Swampy's tower has been partially built on land owned by HS2 and they have reported him and his friends to the police for trespass and "creating a situation dangerous to themselves and others". According to HS2 work has not been held up.
Andrew Neal had a little row with a Scottishland independence nut on the Internet. The person said why wouldn't the EU want a Scottishland with all its massive natural resources joining them. Neal asked what massive resources and was told, "Wind, water, fish, oil, gas." Neal than replied, "Oil is running out and what is left is too expensive. Very little gas. You want to give the fish to the EU. How much wind and water do you export?"
Today is the first day if the NHS rolling out the Pfizer Covid vaccine to the over 80 and some front line NHS staff. A hospital in Coventry was determined to be first and got the MSM lined up for the first person at 06:15. I hate to think what time they woke up the poor 90-year-old lady inpatient they selected to be first. I must say that when I saw her being interviewed later she was as sharp as a pin. Mind I think the hospital missed out. The man who followed her was called William Shakespeare, what a pity he didn't go first, the Yanks would have loved it.
It's interesting that the State of Texas is taking four "battleground" states to the Supreme Court of the United States over the presidential election. They are arguing that all four of them are in breach of the US Constitution in that the federal constitution says that only a state legislature can alter a state's constitution and all four have been illegally altered by state officials or state courts. In addition, they claim that different election rules have been applied in different counties in the same states, breaching discrimination rules. It seems that because this is a state taking legal action against another state it jumps straight to SCOTUS as they are the only court that can rule on inter-State disputes. This is a similar case to one in Pennsylvania which was thrown out "with prejudice" by the Democratic judge packed Pennsylvania Supreme Court after a lower judge had said that a hearing was needed, because it would "almost certainly be won".
So discussion on the free trade agreement has moved forward a tiny bit today. It seems that the UK and EU have had a meeting of minds on the Northern Ireland Protocol. But what has been agreed is yet to be published. Until it is we don't know who compromised, was it us, the EU, or did we both give a bit and meet in the middle. I'm afraid we won't know until later. I believe that this agreement will stand even it a full FTA isn't reached. As a result, the government has said they will pull the controversial bit of the International Markets Bill which the opposition says breaks international law.
Is the AstraZeneca vaccine getting close to being granted emergency approval just like the Pfizer vaccine? After reading the article in today's Lancet I think it could happen soon. They have been reviewing the AstraZeneca paperwork from the tests and have come to the conclusion that it is "safe, effective and gives good protection". The question would be which dosing regime would be used. When some people were accidentally given a half dose for their first injection and a full dose for the second it was found to be much more effective than two full doses. Unfortunately, this was only around 1300 people out of a 20,000 cohort so it might not be authorised.
For my last story tonight I hear that the cute little native hazel dormouse is under pressure from the European giant dormouse. Our native species is vegetarian while the invader is a carnivore. It is believed they were deliberately released, although of course they could be escaped pets. They have already been found in the wild in the New Forest and Derbyshire a long way from their native France, Spain and Italy.
Wednesday
Another cold morning, roll on global warming. Bozzie has put on a good suit, which means it's PMQs day. Mind, Kier Stoma is self-isolating so I hear he is doing it "remotely". After PMQs Bozzie's off to RAF Northolt to catch that Voyager that's painted with a Union Jack colour scheme. He going to see that Ursula woman in Brussels, to see if they can rescue the FTA. He's having dinner with her, so no airline meal for him. I wonder who paying for dinner or are they going Dutch?
I understand that more states are joining in with Texas court case against the four battleground states. The four have until 3 pm local time tomorrow to lodge their defences. I did hear that one State was arguing that it would be unfair to stop them changing the law illegally! Of course, the Washington Post has branded the Texas case as rubbish and questioned why they have taken it to the US Supreme Court. I thought that if one state sued another automatically went to SCOTUS as they were the only court with the power to decide interstate disputes.
I wonder if Sky are going to sack Bay Kurley after the story I told you about on Monday. They have suspended her and her good mate Beff Rugby on full pay for the rest of the year while they hold an investigation into their actions. Kurley and Rugby were two of the leading protagonists when Dom went to Durham when his wife got Covid. I did hear a rumour that Kurley was off to Africa for Christmas, where can you go in Africa and not have to isolate when you come back.
Curry's PC World have been struggling with Black Friday orders. Because of Covid, many of their shops were closed, hence many extra people used the website to place orders for electronics at the special Black Friday discounted prices. Customers waited in for their deliveries and nothing turned up. It seems that due to a "computer glitch" many orders were just cancelled and the customers were not informed. After lots of complaints, the company has agreed to sell the customers the goods they had ordered at the original discounted prices.
It appears that two NHS staff who received the Pfizer vaccine suffered allergic reactions. They were both treated and have recovered. The pair had both suffered allergic reactions before. Now the medical authorities have recommended that if you suffer from allergies you should avoid this particular vaccine.
I hear that four of my lion cousins at Barcelona Zoo have been diagnosed as suffering from a mild dose of coronavirus. The keepers realised they were coughing and organised tests. Now that got me thinking, it must be a very brave man who would swab the back of a lion's throat and then stick it up their nose.
I read that pictures of a lady's foot that were used by anti-vaxers to warn people off the coronavirus vaccine were fakes. Well, not exactly fakes she did take place in a vaccine trial and she did get a foot that swelled up and had a huge weeping pus-filled soar, but she didn't have the vaccine. When her foot problem came to light the doctors were allowed to unmasked her vaccine record and she had been given the placebo, an injection of saline solution. At the moment her doctors have no idea of the cause of her sores.
Thursday
A horrible grey morning, it's nearly 8 o'clock and we need the lights on. At least it's not raining! Bozzie got back very late last night and woke me up stomping around, I guess the talks didn't go well.
So we are not alone any more, the Canadian regulator has approved the Pfizer vaccine yesterday. They hope to start getting 30,000 doses immediately so that they can start their vaccination program next week. They expect to receive 249,000 doses by the end of the month. That's two of us getting in with approval before the US who are now talking about possible approval next week. Who else will be getting supplies before the Yanks? It's beginning to look like the US is, to use an Obummer phrase, is going to be at the back of the queue.
I hear that the Edgar Stammers Primary School has taken the decision to withdraw knives and forks from the school canteen 'because of Covid'. It seems they expect these little children to eat their school dinner with their hands. The other day they were served sausage, mash and gravy in a plastic back. I thought we were a civilised country. Is it not possible for the canteen to wash the cutlery in a dishwasher? Failing that how about disposable wooden or plastic cutlery, even the airlines can manage that. We don't live in a backward country where everyone sits around a big circle sticking their hands in the same big pot of food. Personally, I find this disgusting, just think where those little kids hands have been before they were used to shovel mash potato into their mouths.
The Bay Kurley, Beff Rugby story won't die. I hear that their employers, Sky News, is absolutely furious with them and the rest of the group who broke the coronavirus rules and even those who went home after the birthday meal and weren't involved in the visit to the bar and then going back to Kurley's gaff have been warned about their behaviour. In fact, it seems that the whole staff have been called together in staff meetings and told to be careful not to bring the company's reputation into disrepute. Late this afternoon it is reported that Kurley and Rugby are to be off air for six months.
I had to laugh at the EU's backstop plan for "no-deal". It seems that they expect to still have access to fish in UK waters for the whole of 2021. Why? After the end of this year, what makes them think that they have any right to fish in our waters. I want to see the gunboats out dragging their boats into our ports, the catches confiscated, the Captains in court and being fined, if they can't or won't pay, throw them in jail and confiscate the boats.
We signed the second free trade deal of the week yesterday. Earlier in the week, we completed a deal with Canada and yesterday we signed a deal with Singapore. Both are similar to the deal the EU has with them but there are few little extras in our FTAs relating to financial services. We are knocking off these deals much quicker than anyone, especially the Remoaners, thought possible.
Before the presidential election in the US, the MSM choose to ignore the allegations of corruption in the Biden family. Now Hunter Biden, Sleepy Joe's son, is reported to be under investigation for his business dealings in China. The Delaware Federal Prosecutor has teamed up with the IRS and the FBI for the case. At the moment Sleepy Joe is said not to be involved but his brother is. If the investigators dig deep enough I feel certain that Joe will get dragged in. The only questions I have is why wouldn't the authorities investigate this before the election and why didn't the MSM report it. Could it be seen as interference with the result of the election?
I read that the American company Plant & Bean is to open a factory in Boston, Lincolnshire next year. It will employ 500 people and will be the biggest "artificial meat" factory in Europe. The factory will occupy 65 acres and will distribute plant-based meat all over Europe. The factory will manufacture the "meat" from textured pea protein. Lincolnshire is a huge pea growing area. What I don't understand is how the factory product can be called "meat" meat when it clearly isn't, it is made from peas and not animals.
Friday
Morning all. I hear that staff at Sky are not very happy with the punishments dished out to Bay Kurley and Beff Rugby. They think they are not strict enough. They have been suspended, for six months and three months respectively. However, they will both be on full pay. That hardly a punishment, it's more like a paid holiday. It is just a gentle slap on the wrist.
AstraZeneca is going to test a new version of its coronavirus vaccine in combination with the Russian Sputnik V vaccine. They both hope that combined they will be a lot more powerful. Well, that would really worry me. I didn't think that the Russian vaccine had even finished its Phase 3 trial yet, but was still being used by the Russians! I would trust that vaccine even less than any of the others.
It seems it's going to be just tough if you fancy a cup of tea or a snack on a Southwestern service to Portsmouth. They have terminated the contract of the company employed to operate the on-train trolley service. Not enough people have been using the trains to make the trolley services viable, hence they have got the chop. Long gone are the days of fine dining on a Pullman, now you can't even get a cuppa and a bag of crisps.
The fifth Royal Navy Astute Class nuclear attack submarine was named today. HMS Anson was christened with a bottle of cider. The 97-metre long boat weighs in at 7,400 tonnes and once fired up its nuclear reactor should never need refuelling. It is said that it could remain submerged for up to a year making its own electricity, air and fresh water. However, what the crew would eat for that length of time is not said. The 97 crew are said to get through 18,000 sausages and 4,200 Weetabix on an average 10-week patrol. That's 18 sausages a week per crewman, you would think they would get fed up with them.
The London Mayor, Sad Dick, is at it again. We all know that due to his mismanagement and profligate spending the London coffers are empty and he is looking at various ways of raising money. He has now demanded that the Government hand over to him all the Vehicle Excise Duty raised annually by London drivers. As this come to some £500 million the Government is hardly likely to agree. His alternative is to charge all 1.3 people who drive in London £3.50p a day. Can he be serious?
I wonder why Britishvolt has changed its mind and will now be building it EV battery Gigafactory in Northumberland rather than South Wales. The company signed a memorandum of understanding with the Welsh Government in June to build the factory near St Athan in the Vale of Glamorgan. Now they have changed their mind and the factory is to be built on the site of the now-demolished Blyth power station. The factory is expected to offer 3000 jobs with a 5000 in the supply chain. I somehow expect that Northumberland came up with a few sweeteners to the deal.
Prince William and Kate took their 3 little children to the London Palladium tonight, for their first pantomime as a family of five. Of course, they got to sit in the Royal Box nicely separated from all the plebs in the stalls. It was a special performance for Health Service workers to say "thank you for there efforts in the pandemic". Consequently, William had to work and make a speech, but I doubt the kids minded.
The Chinese aviation regulator has asked its aircraft crew and cabin crew to wear nappies. Not face nappies but probably adult nappies as used by the incontinent. The idea is that will stop them having to use the onboard toilets and lessen any chance they may have of catching COVID-19. So next time you are on a flight and the stewardess is shuffling up the aisle it might just be that she has a full nappy.
I read a report today from the US that I just know will make a lot of my readers happy. It says that three things help to ward off Alzheimer's disease. Eating lamb once a week, eating cheese regularly and drinking a glass of red wine daily. That sounds like a decent diet. On the other hand, it also said that lots of salt on your food can cause dementia.
Saturday
Yah, it's a Felix chicken in gravy day so it's off to a good start. Then it was made even better when Bozzie slid a bit of his bacon into my bowl when the Little Otter had her back turned.
The MSM were jubilant this morning over the SCOTUS refusing to hear the case of Texas and 17 other states against the four battleground states claiming it was a huge win for Biden and a massive loss for the GKP. Have they actually read anything SCOTUS said or the comments by two of the judges? What they actually said was not that there wasn't a case to answer but they couldn't hear it because Texas wasn't an aggrieved party. In fact, they were virtually told that if they were to get aggrieved people from the four states to bring the case and then join in as interested parties then they would hear the case. I understand that this is exactly what is happening.
I told you last week about two nuclear power stations that were in trouble, well today I hear of one in Finland that has had to be shut down because of problems. This one had what the operator called several "unexpected events", so has been closed down for investigation. Initial reports sound like it was problems with the cooling water circulating system. It has been shut down safely and no radiation has leaked.
While on the subject of nuclear power, I hear that the Chinese are having second thoughts on building Sizewell 'C'. China General Nuclear Power (CGN) has a 20% stake in the project along with Electricity de France (EdF) and if they were to pull out of the £20 billion project it could well collapse. With the current plans for a green future, nuclear generation is essential as wind and solar are never going to be able to support all the plans for EVs, electric heating, electric cooking and electric everything else.
So the Royal Navy has been told to prepare four armed patrol ships to keep EU fishing boats out of our fishing grounds from 1st January. Surely we can do better than that. Let's get a dozen laid up trawlers, stick a heavy machine gun and an RN crew on board and get them out there policing our waters. A few shots across the bow, cutting off their fishing nets or even sinking a couple might make the EU think again.
A bit more news about AstraZeneca, this time it's not their vaccine it's an agreement to buy an American pharmaceutical company for £39 billion. The deal is $60 billion in cash and 2.1243 AstraZeneca American depositary shares for each Alexion share. Alexion are a specialist in immunology. On Friday Alexion shares stood at $121 each and this offer values them at $175 each. No wonder the Alexion board is recommending the deal.
I hear rumours that Toyota are to show a prototype new all-electric vehicle early next year. If what I'm hearing is right it could be very interesting. It is supposed to be the first EV with a solid-state battery and would have a 10 minute charging time giving it a range of over 300 miles. No cost has been mentioned. Most of the major car manufacturers have been working on SS batteries for years and the predictions have been that no one would be ready to put them into a production car until the end of the 2020s. The problem has been that SS batteries have problems at both ends of the temperature range. If Toyota have cracked that problem they will gain a huge advantage over the other motor manufacturers.
NBC have got hold of an e-mail to Hunter Biden from an ex-business partner warning him that he has failed to mention $400,000 he was paid by Burisma, the Ukrainian energy company, in his 2014 tax returns. It isn't known if he took any action and amended his tax return or whether he didn't bother. Mind you how anyone can forget that they were paid $400,000 is amazing.
Yesterday the UK signed its 56th FTA and the 3rd of the week, this one was with Vietnam. The two earlier in the week were with Malaysia and Canada. So far only one negotiation has failed to reach an agreement and that is the one with the EU. That must tell you something, if the UK can reach an agreement with 56 different countries in a year what is different about the EU. Obviously, they don't really want an FTA.
My final tale of the week is for once a good news story. I hear that British Airways and Visit Barbados have teamed up to fly 100-year-old Captain Sir Tom Moore to Barbados for Christmas. Sir Tom was in business class and even had a personalised antimacassar on his seat. I hope Visit Barbados have put him in one of Barbados's better hotels. I hear the Coral Reef or Cobblers Cove are excellent, but Sandals, although excellent, may not suit as they aim at young couples and he is neither!
Night night everyone I off for my second serving of Felix Chicken for the day, my mouth is already watering.

The Goodnight Vienna Audio file