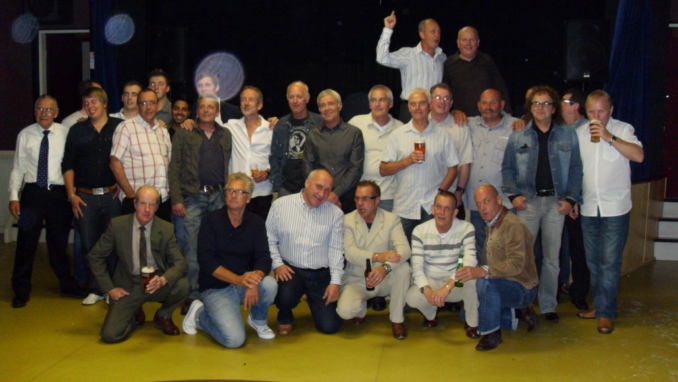 After much thought and many a battle with myself I've finally got around to completing another element in the "Twenty Five" series of writings. Maybe it'll kick start me into finally getting on with it. Any similarity to persons living or dead is simply happenstance.
Colin Cross left school in the summer of 1968. He was 16, he'd failed spectacularly at his "O" Levels and had been told, in no uncertain terms, that he wouldn't be welcome to do resits, or to enter the 6th form, as he was far too disruptive an influence on his peers. He'd managed to secure a job as a trainee manager with the department store Owen Owen in menswear. His wage was £6-10s a week, £2-10s of which he would have to give to his mother to cover what she called "board". Colin, while still at school, had been an avid if peripheral follower of the "mod scene" in his home town. He was an ardent observer of its members and tried, given limited funds and time, to mimic their trends and style. He was determined that one day he'd be a member of this in crowd and hung around in the same places as they did whenever he had the opportunity. It was this same crowd who introduced Colin to the dubious pleasure of the burgeoning drug culture of the time, something that would go on to define his future for many years.
The coolest of these young men and women were all a couple of years older than Colin, they congregated around The Leger Bar of the Danum Hotel, a coffee house called, funnily enough, The Coffee House and the Top Rank, a purpose built venue across two floors, with Ten Pin Bowling downstairs and a dance hall with bars upstairs. A disco took place every Saturday lunchtime in the Top Rank for 16-18 year olds and Colin tried never to miss a session, the crowd were mostly always there. These young people looked and dressed in broadly similar ways. They were working class kids who all had jobs and they loved their brands. They wore Lee Rider, Levi and occasionally Wrangler denim jackets and jeans, Levi Sta-Prest slacks, brogues, loafers, sneakers or work boots, blazers, Ben Sherman "Oxford" shirts, polo shirts, cricket sweaters, blazers, Harrington style "bomber" jackets (not all at the same time) and tailor made suits. Owning such a suit was a big thing, it showed you'd "made it", status symbols were everything within this crowd. The similarities didn't stop there, soul music was their thing too, they listened to it, bought the records, many of them US imports (the rarer the better) and went to all-nighters to dance to it. Many of them carried a flight bag, another status symbol.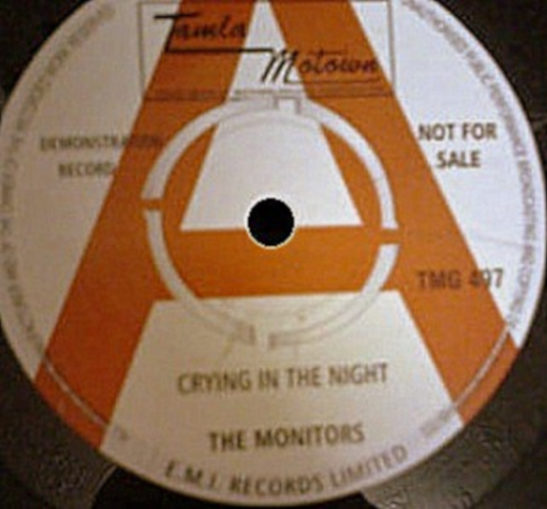 The older group had its own hierarchy; these were often the guys who had access to amphetamines that, at the time, were being prescribed in large numbers as slimming pills. Girlfriends were used to talk gullible doctors into prescribing, but most pills found their way onto the streets as proceeds from the burglarising of chemist shops. This group within a group were almost always know by their nicknames, which were generally derived from their real names in one way or another. Sully, Whitey, Kaney, "Lettuce" Letton, "Kendo" Kendricks, Taggy, Mac, Al C,  "Richie" Riches, Shikes, Tiger, Prendy, Ting, Corky and Groomy, along with several others, were either already leading members of the "in" crowd or well on their way to becoming members. Colin ached to become accepted by them.
Before starting work Colin had spent his Saturday afternoons hanging around the Top Rank and the other places where this crowd hung out. Other younger wannabees were there too, sporting their own flight bags (empty of course) and listening to the discussions about the all-nighter clubs. The Mojo in Sheffield, The Twisted Wheel in Manchester and The String O' Beads in Leeds were popular venues for dancing, meeting girls, buying and selling "doobies" and getting "pilled up". The conversations were almost exclusively about who was going where, who had the "wheels" and, most importantly, who had dex, blues, or bombers to spare. Occasionally Colin, who by now had the nickname Coz, would be a willing holder of a bag or bottle of pills for one or other of this crowd, he hoped that this got him noticed. Opposite the Owen Owen store were Burton the Tailors, John Collier and Alexandre's. It was the day after his first pay day that after careful consideration Coz entered Alexandre's and with a confidence belying his nervousness climbed the stairs to the bespoke department. He didn't really know where to start, but as he flipped through some fabric swatches a guy not much older than him and very sharply dressed came over and asked him what he was looking for. Most of the guys wore shades of blue or grey, one or two had black or even more garish colours but Coz wanted something a little different, he was determined to stand out.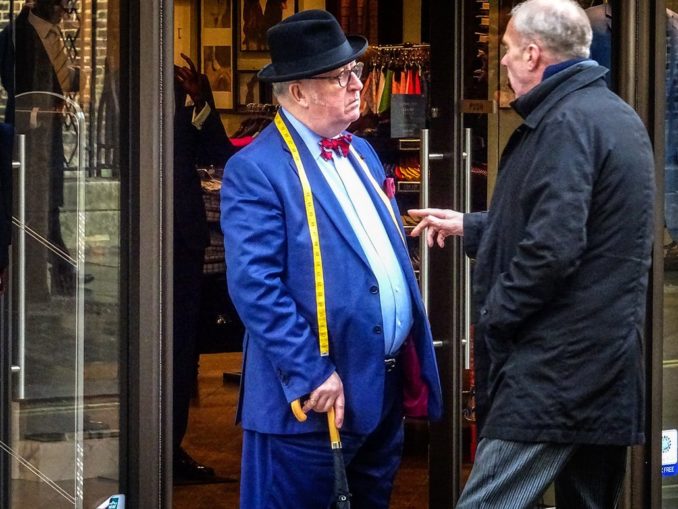 It wasn't long before it became clear that the dream of a 60% Tonic mohair suit was outside of Cozs' budget. The salesman produced a sample book of fabric that was 70% wool and 30% mohair, in a wide range of colours. Coz flicked through the many shades of grey and blue. He even, briefly, considered a plain black with a decent sheen but near to the end of the book he came across a dark green fabric with a "picked weave", not as shiny as some of the other materials he'd considered but he immediately knew it was the cloth he wanted to have for his first suit. Having used up most of his lunch break picking out cloth Coz booked to return the next day to be measured. There were rules though, the measuring wouldn't begin until a sizeable deposit was made. Regular payments would have to be made too, before the suit was finally his. The last thing on his mind had been the cost, he had a rough idea of what it might be but it still came as a bit of a shock. A minimum of £10 for the two piece, dependent on style, with an extra £3 for a basic 6 button waistcoat. Very few of the "in crowd" wore waistcoats, but he fancied one, he'd have to give it some thought.
That night Coz pleaded with his mother to forego his full board payment for that week on the promise that he'd make it up with 5 bob a week until he caught up. She finally relented and Colin had the £4 he thought he'd need for his deposit, although he'd be broke for the rest of the week. The style of the suit was already fixed in his mind and hardly likely to change, whatever the tailor recommended. He knew exactly the look he wanted to achieve. A slightly flared at the waist 3 button jacket with matching 3 button cuffs, 10 inch side vents, slanted flap pockets with left hand side ticket pocket, 2 inch lapels with a left side stitched buttonhole and a standard left side handkerchief pocket. 17 inch bottom trousers, without turnups, parallel from the knee. Slash front pockets without seams and two single button flap pockets at the back. No belt loops either, just a one inch waistband with button side adjusters.
It came as a relief when the design was agreed and the measuring, which took a good half hour, was over. He was quoted £11, a £5/10s deposit was required to get the material cut. Once the deposit was paid the suit would be ready for collection in 28 days. Coz asked about the waistcoat and was told it would be an extra £3, making £14 in total and meaning the deposit would need to be £7.  He had £4 but promised to bring in the other £3 on his next payday and make regular payments of £2 a week with a final £1 on the day he collected the finished suit. The arrangement was accepted and a fitting was agreed for three weeks time.
He didn't tell a soul, not even his girlfriend Liz. He bought a cane handled umbrella from a second hand shop for 3s/6d. his grandparents gave him  £5 for his upcoming 17th birthday; 49s/11d was spent on a pair of tan brogues from Sidney Furman, with the rest going on a beige Ben Sherman and a dark brown knitted tie. The days dragged by, the first fitting was a success and with £11  now paid he could finally see his dream becoming a reality. Coz booked a rare Saturday off work, claiming a grandparent's birthday, took a long bath and set off for town, flight bag over his shoulder, with his carefully folded shirt, new shoes and tie inside. He'd arranged to meet Liz at 12.30 outside the Top Rank, he knew she'd be with some of her mates and he was looking forward, excitedly, to causing a bit of a stir. He'd become a familiar face at the tailors shop, he felt that they were almost as keen to see the suit finally on as he was.
The suit fit him perfectly, the shirt was just right, as were the shoes and tie, the umbrella completely set off the look he'd been aiming for, or so he thought. Liz loved it, her mates were complimentary and, he could tell, just a little bit jealous of her. When the disco opened Coz made sure he was one of the first in and hung around by the door, hoping to be seen by the all important faces. They weren't going to make a fuss, they were far too cool for that, but several of them complimented him on the colour and style of his outfit. He hadn't made a slash, but he'd caused a little ripple. A couple of years passed and Coz got his wish, to a certain extent. He started going to the all nighters, and he became closer to a couple of  the older guys, but he never really broke into the top level. Where the suit ended up is lost in the mists of time, it saw service at the Bin Lid in Dewsbury, The Attic in Doncaster and several other dubious venues. He was wearing the jacket when he got arrested for the burglary of a chemist shop in 1970.
The next couple of years are covered more widely in the "Incarceration" series of articles. In 2009, 41 years after Coz bought his first suit, a reunion of sorts took place in his home town and he put in an appearance. He hadn't seen some of the people there for over 30 years, but it brought the memories, good and bad,  flooding back.

© Colin Cross 2020

The Goodnight Vienna Audio file