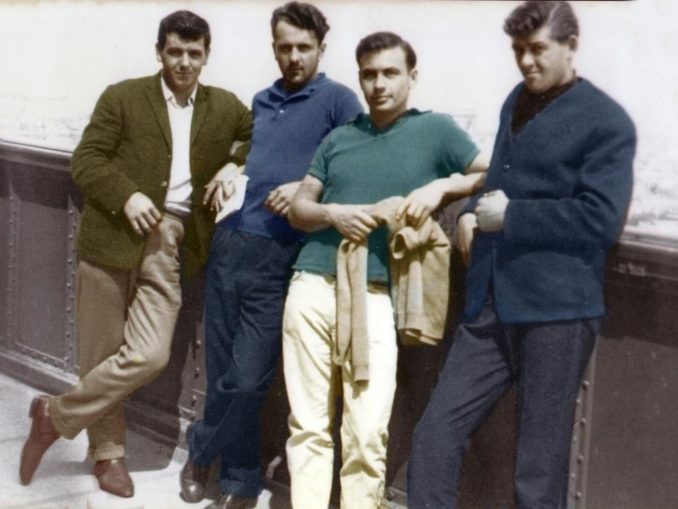 My first time in France was in 1963 on an army 'Adventure Training Expedition,'  aka  'Think up a jolly which has a ' military slant ' and have most expenses funded.
We were to canoe from the source of the Loire to Paris. The driving force was John Ridgeway who later rowed the Atlantic with Shay Blyth. Don't know if the scheme is available now.
There were twelve of us with only two Landrovers, trailers, six canoes plus several 'igloo' tents. John Ridgeway buttonholed me ' You speak French don't you? Gulp!, well a little bit sir. (I had not spoken or looked at any French for eight years).  'OK take three men and get your party down to Clermont Ferrand and we will meet you there. We took the train (Paris Metro is 'fun' first time in it!) and had a great time, including a little white-water experience, but ran out of time to reach Paris.
Same situation on the way back – not enough seats. OK, take your party and meet us in Calais. Yes, sir. Money was rather short so we started hitch-hiking and luckily were picked up by a Dutchman in a Series 1 mini. The other three were pretty big and burly so it was an interesting ride. He took us four hundred miles to Paris. We slept the night on park benches under the Eiffel Tower – the tale of newspapers as a covering keeping you warm is a lie! It was August and we hardly slept.
I have been many times since, at irregular intervals, mostly in my motorhomes. My French is pretty good but I have been taking conversation lessons recently. My tutor  said this is my home town but I did not appreciate how lovely the local area was until I started to give lessons to Brits who have properties here.
Last weekend I attended a BBQ at the home of an English lady. There was a mix of French and English but it was noticeable that the English all spoke French. It is not essential to speak French – but it helps. When I moved to France in July 2020 it was into a small village; it was evident that it was the Brits purchasing and renovating properties that kept the village afloat,
The French are a funny lot; I admire their bloody mindedness but I find if you give, they will respond and accept you. I try to integrate. When in Rome…………………….
Puffins who would like to escape the madness that is the UK might consider rural France. Property is relatively very cheap, food is dear. Life proceeds at a slower pace. The bureaucracy is horrendous, it has a fully functioning health service and a general ambience which is very attractive.

© text & image Gillygangle 2023