Monday
Good morning everyone, yet another Monday morning and a fun week in Westminster looks to be ahead. It's bright and sunny this morning but still chilly, when is it going to be warm enough to sit on the windowsill and observe all the comings and goings at Number 10? I hear that Van Der Liar woman is coming over to visit the Rich Boy, but the meeting is in Windsor. I think she is scared of me so won't be coming here.
Another win for your cat reporter. I told you who was going to buy BritishVolt a couple of weeks ago. I understand that an Australian company, Recharge Industries, has completed the purchase and intends to go ahead and build a factory in Blyth, Northumberland. Recharge Industries is owned by American an investment company, Scale Facilitation, who say they initially intend to build domestic battery storage devices before moving on to making batteries for high-end sports cars. The idea is to get in on the switch to solar power and heat pumps and store excess power from solar panels.
I read that Jay Blades, the one person on the BBC's 'Repair Shop' who doesn't seem to do anything other than make inane comments and say he will buy specialist items, is to open a bricks and mortar shop in Poole, Dorset. I understand he has had an online business, called Jay & Co, for some time, where he restores and remakes furniture and undertakes special commissions. The new shop is going to be incorporated in a store called Restored Retro, which is already a stockist for Jay & Co.
Did you see the online story of the man who was on a cheap flight, one where you can buy food or bring your own onboard, who was unhappy because when he was in a window seat, the man next to him, in the middle seat pulled out a takeaway of a full rack of barbecue spareribs and corn and consumed them. Where does what food you bring onboard stop? Is a sandwich OK? Could you bring on fish and chips or a curry? Are there any rules?
I hear that the Brazilian aircraft manufacturer Embraer is struggling to sell its E2 jets despite them being substantially cheaper than the Airbus equivalent the A220 and much more efficient than the E jet it replaced. There are three models of E2; the 175, 190 and 195. The old E jet 175 found a good market with the US regional airlines who operate over 200, however that model has so far not sold a single example. Why? The regionals in the US generally work under license from the major carriers like American and Delta and they have contractual clauses that limit the capacity and weight of the planes they fly. The 175 E2 meets the size rule but because they have new efficient engines it is too heavy, hence the lack of orders. The other two models compete with the A220 and fail badly on range with the A220 able to fly 1,000 miles further making it suitable for what are called long thin routes. The A220 is outselling the larger E2 by a multiple of three.
Don't let any of the Greens tell you how China is a world leader in wind turbine-generated power. In China last year they gave permission for the construction of 106Gw of coal-fired plant. Last year alone they started the construction of 50Gw of coal plant. In the U.K. we have a total of 78Gw of power but only .3% is coal! While we are going mad about going carbon neutral by 2030 the Chinese say their peak CO2 output won't be reached until 2030. Why do we bother?
Yesterday I heard reports of explosions at an airbase in Belarus. The Belarusian government was very quick to say that this was an attack by Ukraine and that no damage was done. However, first it leaked out that a plane had been 'slightly' damaged. Now I hear that it was actually an attack claimed by Belarusian Partisans. The plane was a Beriev A50, a plane very much like the Boeing AWACS, with a huge radar dome. The partisans say they hit the $247 million plane with two suicide drones, one in the cockpit and one in its mid-section, completely disabling the plane. They also said that a third drone had put the airbase, near Minsk, out of action by hitting its radar. Who do I believe?
Tuesday
Another chilly but bright and sunny morning without a cloud in the sky in Downing Street. I thought I would pop out last night to see if could see the Aurora Borealis. It was a pointless trip all I could see was the security floodlights that came on in the garden every time I moved a muscle!
I read that back before Covid struck, a woman from Coventry purchased two BA tickets to Japan where she had lived as a child, so she particularly wanted to visit there again. Then Covid hit, flights to Japan were suspended and BA gave her vouchers for a future trip. When flying to other nations resumed you still could not fly to Japan as they still had a closed border. At this point the woman asked for her money back, but BA said she had vouchers, could fly to another destination and refused to return the cash. So, she decided to sue BA, helped by a 1943 law that said if a business sold something that could not be delivered, the purchaser was entitled to their money back. In court the woman pointed out this law and explained that she didn't want an alternative destination she wanted to go to Japan and BA could not supply that. The judge agreed and despite BA saying that Japan was now back open he award the woman the cash back as BA never should have issued vouchers.
Following on from the huge Air India aircraft order, I now hear that Air India is anxious to get the 6 x A350-900s it is receiving into service as soon as possible. For this reason the planes will not be refitted internally and will retain the same three-class seating cabin layout as ordered by Aeroflot. There will be Business, Premium Economy and Economy seats. I guess there will be changes to internal signage as I doubt many Indians speak Russian! The main changes to the plane will be a full external repaint. Air India will have all six planes in service by the end of this year.
Back in the early days of Covid it was accepted by almost everyone in any position of power that the virus had originated in a wet market in Wuhan where it had crossed over from bats to humans. The fact that there was a virus research lab in Wuhan working on exactly this virus was considered to be irrelevant and was dismissed as right-wing propaganda. Now, years later, the Americans have said that it is more than likely the virus originated from the lab, but you won't hear this on the BBC who will sweep it under the carpet along with the fact that face masks do not protect you from Covid.
In the Isle of Man, a junior school invited a drag queen in to teach the children a sexual relationship class. When the drag queen told the children there were 78 genders a young boy objected and said there were only two true genders. This offended the drag queen, and the boy was sent out into the corridor. The parents complained and an investigation followed. The result was that sexual relationship lessons have been suspended in all Isle of Man schools.
I read that a delivery driver has been permanently banned from delivering from her local McDonald's. The young mother gave up her job as an EasyJet dispatcher at Gatwick Airport last March after her videos of her deliveries went viral. She now works for Deliveroo, Just Eat and Uber Eats and was sent to pick up an order from McDonald's. After waiting 25 minutes and not being able to pick up the order she told the video that she was leaving as there was no sign of the order coming up and she had an order to pick up, just around the corner, at Starbucks. The video went viral with over a million views. The next time she had a McDonald's delivery the staff told her they were no longer going to work with her, and she was banned.
The Turkish football match between Besiktas and Antalyaspor at the weekend was suspended after playing 4:17 seconds. The reason was that thousands of soft toys were being thrown on the pitch from the stands. The idea was that the 4:17 seconds represented 04:17 in the morning, the time of the Turkish/Syrian earthquake. The thousands of toys were collected and are to be distributed to the children survivors of the earthquake in both Turkey and Syria. I think this kind of pitch invasion is to be welcomed.
Wednesday
Well, it's bright and cold again this morning, but no frost. I saw a woman on the TV last night saying that it might rain today. I hope not, I hate getting wet.
I see that Poland is not content with buying new South Korean Main Battle Tanks and self-propelled guns, they have now placed an order for 1400 Infantry Fighting Vehicles. The Borsuk is a Polish designed and made product that is said to be 'modular' and can be armed with a selection of weapons depending on the mission. The armaments include a 30mm automatic cannon, a 7.62mm machine gun and anti-tank missiles. The tracked vehicle has a crew of three (driver, gunner and commander) and can carry six infantrymen. The order comprises 1,000 of the basic IFVs and 400 support vehicles. Poland say that the Borsuk will replace obsolete old Soviet-era BMP-1 IFV in their army.
Denmark has come up with a novel way of saving money so that it can be spent on defence. The Danish Parliament has voted to cancel a bank holiday, the National Day of Prayer. This has been a springtime bank holiday since the 17th century but cancelling it is expected to save the equivalent of £350 million which the Danes will put towards defence spending, which they say needs to increase because of the war in the Ukraine. I wonder how much we could save if we cancelled Good Friday?
I hear whispers that the government is thinking about dropping its 2035 ban on installing gas boilers for domestic heating. It seems they have finally realised that heat pumps just can't replace gas boilers in homes. Firstly, they fail technically as they are incapable of doing an equivalent job to a gas boiler. Even if loads of additional insulation is installed in a house, they fail to produce the same temperature in a home as a gas boiler and 'experts' predictions that heat pumps were improving in efficiency have proved illusory. Secondly, they have failed to fall in price as predicted and still cost £12,000 to install in an average home, at least treble the cost of a gas boiler. People have been reluctant to install heat pumps, just as they have been reluctant to buy EVs. Who was it who referred to it all as 'Green Shit'?
I understand the Ukrainian military has received a shipment of American 'Jump20' drones and the latest version of the Kamikaze Switchblade drone, the Switchblade 600. The 600 is said to have a range of over 40 km and can now carry a warhead capable of attacking a Main Battle Tank. The Jump20 is an odd animal in that it has four electric motors for vertical take-off and landing and a large wing and petrol motor for horizontal flight. With a range of over 110 miles and 14 hours endurance it was designed as an observation drone, but it has recently been enabled to carry two of the Switch Blade 300 Kamikaze drones, which when launched each has a range of 10 kilometres. Their warheads are not capable of penetrating an MBT. They are said to be very effective against softer targets such as radar units, missile batteries, trucks and fuel depots.
Luton Airports DART shuttle train from Luton Parkway station to the centre of the airport is finally due to start operations on March 10th, but only for four hours a day. Over the next few weeks the service will be increased until a full service is on offer by the beginning of April. Until the full service is in operation it will be free and until then the shuttle bus will continue to operate. In other Luton Airport news, the owners are applying for a planning consent order for a huge redevelopment. They want to build a second terminal building to increase the capacity from 18 million a year to 32 million. Other work would include earthworks to expand the airport footprint, additional taxiways, new car parks, new taxi ranks, a new bus station and a possible extension to the DART. The project is currently costed at a mere £2.4 billion.
Tata Motors, the massive Indian conglomerate, that owns Jaguar Land Rover wants to build a battery plant in Europe. The plan is currently to build in either Spain or Somerset. But Tata are looking for a big subsidy from government and I hear a £500 million contribution from the U.K. Government will swing it in the way of Somerset. Obviously JLR would source EV batteries from the factory wherever it is built. The question now is how serious the Rich Boy is in building EVs and their batteries in the U.K. He has said that we need to manufacture EV batteries in the U.K. to serve our indigenous motor industry but so far only Nissan does just that for some cars produced in Sunderland. It's a make-your-mind-up moment.
Thursday
Yet another sunny but cool morning here at Number 10. It was a little bit frosty under paw when I trudged down to the bottom of the garden. I wandered back up, investigating a few interesting smells on the way, and was delighted to find Felix Chicken in Jelly in my bowl and the feeder sitting at the kitchen table reading the Telegraph exposé on Matt Hand on Cocks WhatsApp messages. I shall try to have a read after I have eaten.
I hear that the war in Ukraine has pushed the Ministry of Defence into speeding up its plan to replace the AS90 mobile gun. The AS90 is getting old now and its capabilities have been superseded by both the French Caesar and Swedish Archer systems that have double its range. Instead of replacing it in 2030 we are now looking at either late this year or early next year. What is available? Well, it could be the Caesar, the Archer, the Korean K9 (which I thought was Dr Who's robot dog) or even the RCH155 howitzer turret mounted on an 8×8 wheeled Boxer chassis. For the longer distances, I hear we are doubling the size of our M270 tracked HiMARS fleet and upgrading all of them to be able to fire the extended-range guided MLRS and the Precision Strike Missile, with ranges of 150 kilometres (93 miles) and 499 kilometres (310 miles), respectively. The current HiMARS has a maximum range of 50 miles. Interestingly Paris is only 214 miles from London.
P&O Ferries have received its first new Chinese-built ferry and intends to have it in service between Dover and Calais for the summer season. What is intriguing about this ferry is that it is the first double-ended channel ferry. It has a bridge at either end of the ship allowing it to save time in port by not having to turn around. It also has electric 'azipods' for propulsion. The idea is that its four turbocharged diesels will generate electric power to drive the pods and to charge a bank of batteries. The diesels will be used at sea and cut in port when the batteries will be employed. The movable azipods can swing through 360° and remove the need for thrusters. The ship will also have two sets of stabilisers, only one of which will be deployed depending which way the ship is travelling.
I hear that Marines from 42 Commandos on board the British frigate HMS Lancaster have grabbed a high-speed launch in the middle of the Gulf of Oman. The launch was running at night at high speed without lights and was seen to be carrying a load of crates. The frigate dispatched a helicopter and ordered them to stop for a search for contraband. Of course the launch ignored all demands and tried to run for Iranian territorial waters. However, the Marine ribs were too quick and they were stopped and boarded. In the crates they found Iranian-made versions of the Russian 9M133 Kornet anti-tank missiles and parts for ballistic missiles. Well done the RN.
You probably remember that some time ago I told you that Rolls-Royce had won the order to re-engine the USAF fleet of B52H bombers. The 1960 design TF33 engines are outdated, have been out of production since 1985, the manufacturer wants to drop support and consequently will be replaced by what is called F130. The B52H is unique in that it has eight engines mounted in fourr dual pods and when it was up for a new engine it was realised that four big turbo fans on the four engine mounts would need a major redesign of the undercarriage and airframe to lift the much bigger engine clear of the ground and be capable of carrying the heavier engines. So, eight smaller modern engines per plane were ordered, they will improve the power and fuel consumption considerably. But Rolls have had to design a new twin-engine pod and yesterday it showed it off as it started outdoor testing. Apparently, the tests are going well.
The defence secretary, Ben Wallace, is current in Saudi Arabia talking to them about the recent new defence cooperation agreement between the two countries. I hear that one of the big outcomes is that Saudi Arabia is joining the Tempest project for a 6th generation fighter jet. The jet was originally a BAE project but late last year they were joined by Italy and Japan, who had a project of their own. Obviously, the more nations involved the better, as it means that the huge development costs can be shared and orders for more aircraft will keep its price down.
A Business Class passenger on an early morning Japanese Airlines flight from Jakarta to Tokyo was a little surprised when he was served his preordered vegan breakfast. On the tray, complete with napkin, knife and fork and chopsticks was a single banana! Business Class passengers usually receive better quality food than Economy but in this case it seems to have not been the case. Mind you, the passenger said it was a very nice banana, probably the best he had ever had!
Friday
Morning all, another dry but cold morning. When is it going to get warm again? Big row in the office last night over Sue Gray quitting and joining Sir Beer Korma as his chief of staff. The general view down there is that she stitched them all up over Partygate and is now getting paid off by Labour.
Yesterday Lufthansa placed an order for more wide-body planes. The big winner was Airbus who got orders for 5 x Airbus A350-900 and 10 x A350-1000 while Boeing picked up the dregs with 7 x 787-9. But Lufthansa left a question in the air saying they were negotiating for further wide-bodies on short delivery. These would have to be aircraft already built for a client who couldn't take them or delivery slots they couldn't use. I know that Airbus still has a few A350-900s built for Aeroflot on hand and it has held an order for Iran that for years, it can't deliver because of sanctions.
Last August the Ministry of Defence bought some 500+ Javelin anti-tank missile launchers from the US maker, a Raytheon/Lockheed-Martin joint venture, to re-stock launchers sent to the Ukraine. Now I hear that the Americans have given us permission to buy 600 Javelin missiles again to rebuild our stocks.
I had a bit of a surprise today when I learned that Qatar Airways has decided to add 11 flights a week between Doha and London. The intention is to double the number of flights from Gatwick to two a day. The other four will be between Doha and Heathrow and will be an overnight flight on selected evenings. But what really surprised me was that this means Qatar alone will be operating a total of 59 weekly flights from London to Doha. I never realised there was so much demand for to fly to Doha.
I have been hearing about the secrets of a Wetherspoons cooked breakfast. Apparently, fried eggs and scrambled eggs are cooked to order, fried ones are cooked on a flat griddle, but the scrambled ones are done in the microwave. However, if you want a poached egg, they come pre-cooked in big plastic bags and are just warmed up. However, you will be delighted to know that all the bacon is fried to order and not cooked in the microwave as some suspect. So, if you want your breakfast cooked fresh go for fried eggs and bacon.
I read of a taxi driver at Liverpool's John Lennon Airport who is not happy after pausing for a moment to speak to a parking attendant. Taxis are normally allowed to stop in a special car park for 40 minutes but on this occasion the barrier was not working and he was ensuring that he was still ok to park there so he asked an attendant who was at a parking van by the barrier. He stopped for no more than 30 seconds and spoke through his lowered window. One week later he was fined £100 for stopping in a no-stopping area. It seems that he has now appealed, and the airport say that under the circumstances they will be cancelling the fine.
I read that once again the police and Westminster Trading Standards have been raiding shops on London's Oxford Street. It's only a few months since they hit many of the tourist shops and grabbed loads of fake chocolate and sweets. This time I hear it was the same type of shops that were raided but it was mainly vapes that were impounded with over 3,000 taken for containing too much nicotine. Other things taken included fake Apple and Gucci products worth £140,000. Other items seized included £96,000 worth of fake power banks, sunglasses, phone covers, ear pods, travel adaptors and clothing. I suppose Oxford Street attracts so many tourists and the crooks make so much money they just don't care and open up another shop for everyone closed down.
Saturday
Yet another cold and bright morning, but when I went down to the bottom of the garden for my constitutional there was a touch of drizzle, the first rain I have seen in ages. Then much to my delight I found the Dreamies Girl was on feeding duty and she had even dug out a sachet of Felix Chicken in Jelly. She really is my favourite.
I had a little snigger when I read about two Insulate Britain loons being sent to jail for contempt of court. The pair of women were on trial for causing a public nuisance by glueing themselves to the highway in London's Bishopsgate when the judge told them that they must not mention the environment or fuel poverty in their defence as they were not relevant to the charges. When the pair, who were defending themselves, ignored the order the judge immediately jailed them each for seven weeks for contempt of court. He added that they had attempted to set themselves above the law by mentioning things that were not relevant to the jury's deliberations and had deliberately set out to manipulate the jury. What a pity they will only serve 3.5 weeks.
Yet more bad news for Boeing. I hear that a brand new 737Max took off from Phoenix Arizona only to find that once in the air the auto trim system was not working so the pilots could not use the autopilot. Using manual trim they contacted air traffic control, declared an emergency and returned for a safe landing. After all the fuss about the 737Max you would have thought that Boeing would have been double and treble-checking new planes before handing them over to a client.
Argentine is looking for fresh talks on the sovereignty of the Falkland Isles and to try to get us to partake in discussions they have torn up the cooperation agreement. I suspect the Argentinians have been looking at our relationship with the EU over Northern Ireland and think we will give them a similar deal. Well, I think they are wrong, the Falklands may have been Spanish and Portuguese in the dim and distant past but they have never ever been Argentinian and I doubt they ever will be.
Yesterday Isabel Oakeshott had a row live on Times Radio. The interviewer, Cathy Newman, didn't ask her about the content of the Matt Hand-on-cock leaks, but rather wanted to know why Oakeshott had taken the story to the Telegraph, rather than one of the newspapers associated with her employer TalkTV, such as the Times, the Sunday Times or the Sun. Oakeshott was not happy with this line of questioning and the implication that she had sold it to the highest bidder, despite already being on £250,000 pa. Eventually Oakeshott got so annoyed that she slammed the phone down, killing the interview.
Some months ago, a US Marine Corp F-35B suffered a major engine problem as it came in to land. Apparently, the engine developed such an awful vibration that its pilot ejected and the plane crashed on the runway. The engine makers, Pratt & Whitney, now say that have identified the problem and have a fix. The plane makers, Lockheed Martin, have decided that all F-35s of all types should have their engine upgraded with the fix, which is expected to take several hours per plane for the 870 planes in service worldwide and the 17 complete but still undergoing flight testing. All planes manufactured from now on will incorporate the fix. The idea is that the engine in every F-35 anywhere will have the same engine.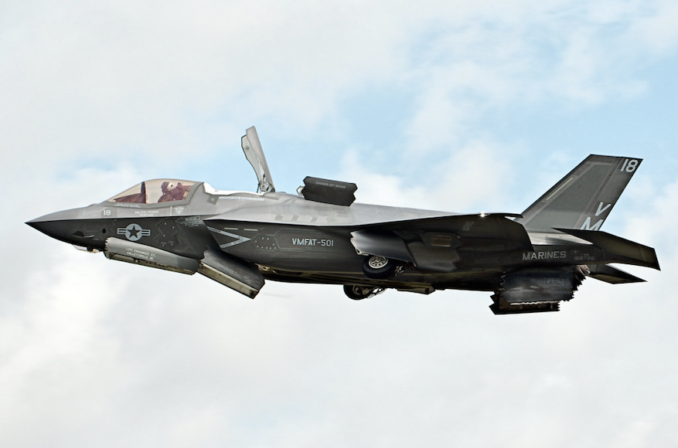 The Chrism oil that is to be used in the coronation of King Jug Ears 3rd has been consecrated in a service in Jerusalem. Chrism oil is another name for myrrh or anointing oil. I hear the king has insisted that the oil for his coronation should be vegan, which is rather silly as it always has been! It is actually basically olive oil but with a lot of added aromatics. The olives for the coronation were pressed locally to Jerusalem and have been perfumed with sesame, rose, jasmine, cinnamon, neroli, benzoin, amber and orange blossom, I hope that is vegan enough for Jug Ears.
That's another week's diary done. It's been a bit of an odd day weather-wise. As I said earlier it was sunny but then the cloud rolls in and it has not been very nice at all, it's been very cold, and I understand it's forecast to get colder and could even snow. So, I am definitely not going outside this afternoon except for a call of nature. It's a waiting room chair again until dinner time. I will be back with you all again next week.

© WorthingGooner 2023