This is the first of a short series of articles I plan to write for Going Postal that will coincide with the major horse racing festivals during 2023, starting with Cheltenham in mid-March and culminating in the St Leger in early September.
I know several Puffins like the occasional flutter, so hopefully I will have a captive audience. For those of you who are less familiar with horse racing, I hope the articles will offer an insight into an industry that has been part of my life, one way or another, for well over half a century.
First a bit of background. My passion for horse racing began at a very early age, although in all fairness I probably could be forgiven for hating the sport in its entirety.  You see my father liked to bet on the gee- gees, but he also liked to drink. I have since learnt from bitter experience never to mix the two. Sadly, this was a lesson my late father (bless!) failed to grasp.
He would rarely study the form and instead tended to place a bet or several a day on the unnamed favourite in a race. Put simply, the favourite in a horse race is the one which attracts the most money from the punters. If they all won, then I imagine the bookmaking industry would quickly go broke. Needless to say, it was my father who usually ended up broke, which ultimately cost him his marriage and was a major factor in the tough upbringing my brother and I both endured.
I can probably count on the fingers of one hand the number of times my father's betting strategy resulted in a profitable day, or he broke even for that matter.  Oddly enough, I can vividly remember one of those occasions. It was a Friday afternoon back in 1969, when he miraculously managed to buck the trend. Flushed with his success, dad decided to take us by taxi to an evening race meeting in Doncaster, 40 miles away.  As I recall, the return fare was £8 which would have easily covered a fortnight's shopping bill for us.
The occasion sticks firmly in the mind because it was the very first time I stepped onto a racecourse. And I knew instantly it would not be my last.  The buzz of the crowd, the smell of recently cut turf, of rich people smoking expensive cigars and everyone seemingly dressed up to the nines, helped  generate a unique and intoxicating atmosphere. Why wouldn't I be smitten?
Throughout our journey across Yorkshire my dad kept talking about Lester Piggott, the racing legend, who was due to ride the hot favourite, Double Bud, in the feature race on the card. True to form, our dad lumped on. "Couldn't be beat" he said. But yes, you've guessed it, another epic fail. He must have used up all his luck earlier in the day.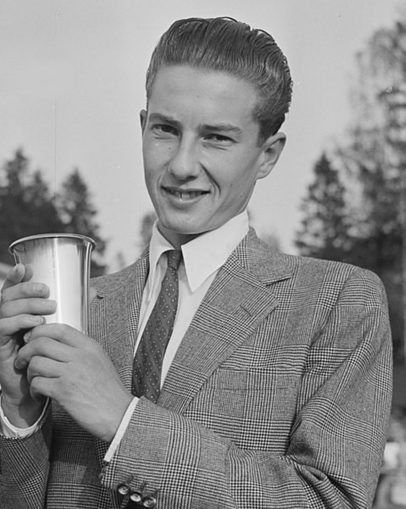 What the hell, I wasn't going to let that setback spoil my evening one bit. No, it was abundantly clear to me that there was so much more to this sport than just the betting aspect, significant though this was, particularly for our survival never mind that of the sport.  Before I forget, I should perhaps mention that dad had paid the taxi driver the return fare beforehand, so we were at least guaranteed a safe passage to our beds. This was in stark contrast to a family visit to Ripon Races several years later, when he lost all his dough on a one-eyed horse aptly named Lord Nelson. On that occasion, we began a long walk home but fortunately, a kind racegoer spotted us a few miles out and gave us a lift back to the local bus station.
On my very first visit to Doncaster, the home of the St Leger, I had spotted a few guys wearing white gloves who were standing on empty boxes around the racecourse and making strange hand signals. Dad said these were called Tic-Tac men and were responsible for passing coded information across the betting ring on the size of bets being struck, which usually led bookies to shorten their odds. Years later, I was lucky enough to meet John McCririck the TV pundit, and a former bookmaker himself. McCririck, a very colourful character, often used the tic-tac terminology to explain the betting odds to his audience. He also referred to the betting ring as the jungle.  In later life, I would come to fully understand what term meant.
Every bookmaker has a pitch; a place where they stand to lay their bets. Back then they simply used chalk or wiper board pens to mark up the odds, whereas these days everything has been computerised. On the racecourse, cash is king. I was fascinated to watch the bookies shovelling stacks of it into their burgeoning satchels as frenzied punters strode up to place a bet on their selection at the specified odds. Thousands and thousands of pounds change hands on course before each race.
At that time, all bets were hand-written in a ledger by the bookies clerk and the punter received a numbered ticket from the bookmaker. The clerk maintained a running total of the liabilities against each horse and for the race overall. Not only did he have to write very fast, but he also had to be brilliant at mental arithmetic. If the jolly favourite wins, then the bookmaker might make a slight loss. However, as indicated previously, favourites don't win as often as you might think. Their strike rate is around 30-35% of races and as the saying goes, "I've yet to meet a poor bookie".
After the official result had been announced a few successful punters formed an orderly queue at the bookies stand and handed in their winning betting tickets to receive their winnings.  Dad was nowhere to be found as he had joined a different queue; the one to get a pint of beer or two from a well-stocked bar.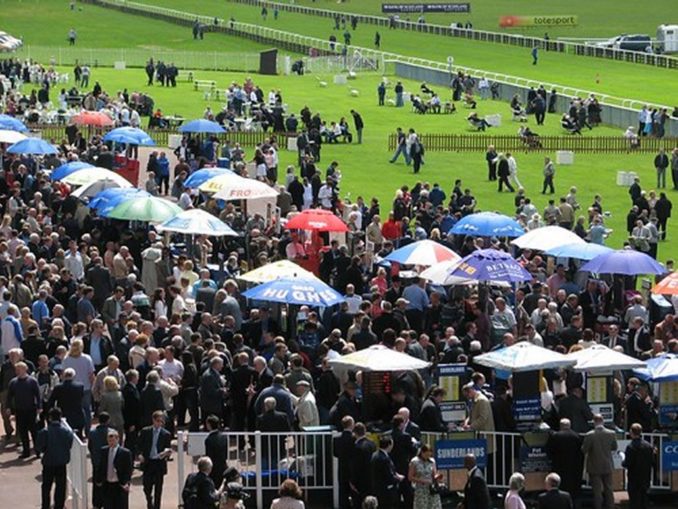 You may have noticed that so far, I've said very little about the stars of the show: the jockeys and the horses. Well rest assured these will feature very prominently throughout the coming articles as we meander through this year's horse racing calendar and I recall some the highlights and lowlights of my punting life.
So next time, we move onto the highlight of the month of March, Cheltenham's National Hunt Festival. An adrenalin driven, roller-coaster of a ride, which can be very tough on the pocket and even tougher on the liver……

© Nautilus 2023