As regular non-readers of the comments will know, I spent a large part of 2020 (and some of 2019) looking for a job. Looking back at my spreadsheet I made approaching 60 applications, albeit quite a large proportion of them were to agencies responding to adverts which may have been more vehicles for gathering CVs than representing actual job vacancies.
Eventually I managed to find a role I was well-matched for, and I am back sucking on the teat of the corporate world. Or perhaps just sucking, as my colleagues might say.
Anyway, finding a role took a long time. There were probably three main reasons.
Firstly, I am over 50, was looking for a senior role of which there are relatively few, in an industry (IT) where traditional project management skills are becoming less sought after. Wrongly, in my view, but that is the reality.
Secondly, Teh Virus meant a sudden hiring freeze for most companies, investments put on hold, and job losses for many. So there were far fewer job vacancies to apply for, and many more candidates chasing the few which did exist. Teh Virus also meant that our kids were at home for much of the spring and summer, and 24/7 childcare for young kids takes a lot of time and energy, especially if you are getting on a bit.
And thirdly, the way I went about my job search didn't do me many favours, especially in the beginning.
Items one and two I couldn't do much about. Item three I could have done something about, if I had known at the beginning of 2020 what I know now.
So this article is going to be about how applying for a job works (or perhaps doesn't) in the 2020s, and what you can do to improve your chances of being successful.
I am not a recruitment professional, so I am not an expert on how recruitment works internally, but I have plenty of recent experience of being a candidate. Given the pace of change in the employment market, many Puffins and their friends or family will be applying for jobs so I am hoping this may help those who have perhaps not been in the job market for a long time.
This article inevitably focuses on my experience of applying for jobs as a professional in the IT industry, but a lot of it probably applies for whatever type of job or industry you are aiming for. So I hope it's helpful for a wider audience. Here goes.
Made redundant?
You can tell I'm an IT guy because my numbered lists sometimes start from 0. Before we get to the job applying bit, let's talk about how you ended up applying for jobs in the first place. You might be fed up in your current job and just looking around. You might have accepted an offer from your employer of voluntary redundancy. You might be getting back into work after a career break or having kids, or a period of illness. You might have But over the last year or two lots of people were kicked out of their jobs and so we need to talk about what to do if you've been made redundant.
The first thing to say is: on the first day after your official redundancy date, apply for Job Seekers Allowance. You can do so online and/or by going to your local Job Centre. Even if you have savings or a redundancy payment to tide you over for a few weeks or months you will most probably still qualify for JSA for the first six months of unemployment if you have been employed and paid sufficient Class 1 NI contributions. More details can be found here: https://www.gov.uk/jobseekers-allowance/eligibility
Depending on your circumstances you may also qualify for Universal Credit and other benefits.
Aside from the money you may receive from benefits, for the duration of your claim, you will also most likely continue to have credits applied to your NI record which count towards your state pension (and/or your future eligibility for benefits).
The downside of applying for benefits is of course that you will need to attend a Job Centre every two weeks (or whatever alternative process they have during/after COVID) and demonstrate to them that you are actively seeking work. This is a bit of a hassle but so long as you really are actively seeking work and make sure you either complete the log they give you or you can show them your own record showing what you have done and when – and you can demonstrate some progress in terms of CV updates, getting interviews etc. – then by and large they will leave you alone.
It might be against your principles to claim benefits. It used to be against mine. But as I observed how the world actually works now rather than the way it did in the 1950s, I decided I didn't like my principles any more, so I made some new ones. Firstly, as someone who has been employed almost every day since I left university, and has been reasonably well paid for most of that time, I have paid a great deal into "the system" and claiming some of it back in the form of benefits for a few weeks or months does not seem unreasonable. [A survey a few years back said that for a household to be a "net contributor" to the State in tax terms, it needs to be earning in excess of £35,000 before tax, and the Dent household has been earning above that for quite some time]. Secondly, there are a great many people who deserve "a hand up" far less than I do, and yet that doesn't stop them claiming. And thirdly, I have only claimed what the rules say I am entitled to unlike a fair number of benefit claimants, judging by the figures for benefit fraud.
Where to apply?
The last time I successfully applied for a job via an advert in a paper publication was 22 years ago. There are still adverts in newspapers and trade magazines of course (and in shop windows and small ads on notice boards) but the overwhelmingly majority of recruitment activity these days takes place online and so that's where you will probably spend most of your job searching time.
There are lots of places online where you can seek out jobs but I will cover three main categories here, in order of (in my view) value:
In my experience this is by far the best place to apply. Firstly, if a role appears on an employer's website, there is a reasonable chance that the role actually exists. Secondly, you will get connected directly to the company recruitment team, which is likely to speed up communications and avoid "Chinese whisper" problems – you are quite likely to get some kind of response to your application (even if it's a Foxtrot Oscar) and regular updates on progress. And thirdly, it's cheaper for employers to employ people directly than through an agency, and so in general you are in a better position to negotiate a higher salary if you get to the offer stage than if you go via an agency which is charging the employer 10% of your starting salary as a fee.
The one downside of this approach is that you need to know which employers are hiring first. Which means creating a shortlist of potential employers before you start, or spending a bit of time trawling the internet for potential employers who are actually hiring.
Social media and networking
Jobs do get advertised on social media. I don't have a bookface account but I understand there are job ads there, although I imagine they pop up based on what Mr Zuckerberg's algorithms think they know about you. How relevant those ads might be to you I don't know. However I do have a LinkedIn account and the LinkedIn job pages were pretty good in terms of having a wide range of employers advertising there. You can set up job alerts based on your own criteria, and you can also set your own status as "looking for a job" so that if you pop up in a recruiter's search criteria, they will notice you and drop you a direct message with details of the job. LinkedIn is often integrated into the employers' recruitment systems, which means you can do a "quick apply" whereby if you are logged in, your LinkedIn profile is sent to the employer and you may not have to submit a CV. This has both advantages and disadvantages though, as I'll mention later.
As above, on social media it is better to apply for roles placed directly there by employers than those which mention an employer but are placed an agency. Usually you can tell the difference because the genuine jobs show the company logo. Often the "jobs" advertised by agencies turn out to not exist, or to already be filled, or be based on guesswork by the agency about something that might happen in the future. Often the "job" is nothing more than a vehicle to attract CVs to build up their library of candidates for the future. Or as happened to me in one case, an attempt to "buy" information about your former employers or colleagues. Having said that, sometimes these ads do lead somewhere and there are good agencies out there so it would be a mistake to close off that route entirely.
But the second and probably more important reason why social media is important for job search reasons is networking. We all have a personal network of friends, family and colleagues created over our working lives. These people know you, what you have done and what you are capable of, are (hopefully) well-disposed towards you, and all work, or know people who work, for employers which might potentially be hiring. So use your network – make contact with former friends, family, former colleagues, let them know you are looking for a role, ask them if they know of any openings or if they will refer you in. Having a personal connection to a hiring employer can give you the edge you need to put you in front of other candidates.
And, for all its many other weaknesses, social media is very good for this purpose – keeping in touch with your network.
Job sites and job agencies
The third main avenue for you to explore in your job search are recruitment websites. They are quite a large number of these and which one you go for will depend on which industry you are looking for a role in, since certain industries favour certain job sites.
I found my latest role on indeed.co.uk which has a very large number of roles (probably because it aggregates job ads from a number of sources) and I think is seen as the no. 1 UK recruitment site. Reed.co.uk and totaljobs.com are two of the other larger sites.
Most job sites will allow you to set up an automated notification based on a number of criteria including location, job title, level of experience, contract/permanent. You can then ask for a regular email to be sent out with any new jobs fitting the criteria, and the criteria are stored so you can use them each time you login. Most websites also allow you to upload your CV to your own account to make applying for roles advertised there easier.
As with LinkedIn, these job sites have lots of roles advertised but again, not all of them may be genuine or current, and there are plenty of agency ads there which are little more than naked trawling for your data. So you need to tread carefully.
Aside from the big general purpose recruitment sites, there are also more specialist sites – for example those specialising in a particular industry like IT (cwjobs.co.uk) or media (GuardianJobs) or the health service (NHSjobs), and those specialising in short-term contract / maternity cover type roles. These can be valuable if they fit your particular situation. Sometimes these websites contain forums where you can swap notes with other job searchers, or get useful information on setting yourself up as a contractor, tax and employment legislation etc.
The main advantage of recruitment and agency websites is that you can quickly find which employers are recruiting and that there is a wide range (and usually a large number) of roles to choose from. The downsides are 1) that many of the jobs are advertised by agencies and may not be real jobs and 2) unless you are careful in the way you set up your profile you are likely to be deluged with email notifications about jobs you're not interested in.
How to apply
What you need to do varies but in general for jobs applied for online, you will need to fill in some sort of online form and then get the option to attach your CV, a covering letter, and any other supporting information.
Jobs advertised on LinkedIn or on some job sites often have some sort of "Quick apply" option whereby you enter some generic information into their database – contact details, employment history etc. – upfront and then when you see a job you fancy, you just click apply and they send on your details stored on LinkedIn to the employer.
If you are applying to a job advertised online, you'll be shepherded in the direction favoured by the employer or the job site. On some job sites you will need to set up a basic profile containing your contact details and a bit of your history. On LinkedIn, if you have an employment history stored there, sometimes you can opt to use that as your "CV" and send it directly to the employer. And for some jobs you may be routed to the employer's website where you will need to possibly register on their job page and enter your details there.
Curriculum Vitae
At some point in the job application process you are probably going to be asked to provide a CV. This is your "sales pitch" and it's important to remember its primary function in life is to get you across the first job application hurdle – securing an interview.
The content of your CV might vary dependent on the industry you're applying in and how much experience you have but a good basic structure is as follows:
At the top: Name, postal address, contact number, contact email address.
A profile paragraph. Something which describes in a few short sentences who and what you are (professionally).
Achievements (The things you've done in your professional life that you are most proud of and want your future employer to know about. For example "Rescued the UK from being subsumed into a federal superstate". Or "*made people* post pictures of knitted penises on LabourList")
Key Skills.
Career Summary – probably best in the form of a table:
Organisation – Role/job title – Dates
Career History (For each of your employers, their name, dates of employment, your job title and then what you did for them. Start with the most recent first. If you have a long career history, cover the most recent two or three jobs in detail and just a brief summary of the others or leave them out altogether (unless they're particularly relevant to the role you're applying for)).
Education and Professional Qualifications (Brief summary of your highest educational qualifications, plus any relevant professional qualifications or memberships.)
A few Dos and Don'ts for CVs:

Use a clean, easy to read font. But don't go overboard on design (unless you're applying for a role in the "creative industries" where that sort of thing matters).
Try to keep your CV to two pages, with everything down as far as your career summary on the first page and your career details and education on the second page. Humans sifting CVs have to make a pretty quick decision so you need to impress them early on, and they are unlikely to read four or five pages describing in detail what you did 25 years ago.
A lot of sifting of CVs is done by computer software these days and it will be looking out for particular keywords. So don't be shy about including lots of relevant buzzwords/acronyms in your key skills section or in your profile. It may go against the grain to bullshit like this, but the CV's job is to get you an interview, nothing more.
Talk yourself up, but don't overdo it. Telling outright falsehoods is unwise but on the other hand you need to come across as self-assured, qualified, and confident you can do the job.
In your career details, focus on describing what you did, and give numbers to provide a sense of scale. So "led a team of 12 engineers delivering the £1 million Next Big Thing Project" is better than "Was the engineering team leader on the Next Big Thing Project".
Don't mention your age or date of birth. Your future employer doesn't need to know at this stage and although it shouldn't happen, age discrimination is definitely an issue for those in the twilight of their careers.
Don't mention your hobbies or pastimes or charity fundraising or whatever, no matter how fascinating they are. The person or computer reading your CV probably isn't interested.
Write an initial generic CV and store that as your basic one on job sites, but be prepared to tailor your generic CV for each role you apply for. Dependent on the role you will probably want to emphasis some bits and de-emphasise others.
Once you're finished, check the spelling and grammar, check the spelling and grammar again, and then get someone independent to review your CV if you can. There are professional CV writers and reviewers out there who can be helpful if you are struggling.

The interview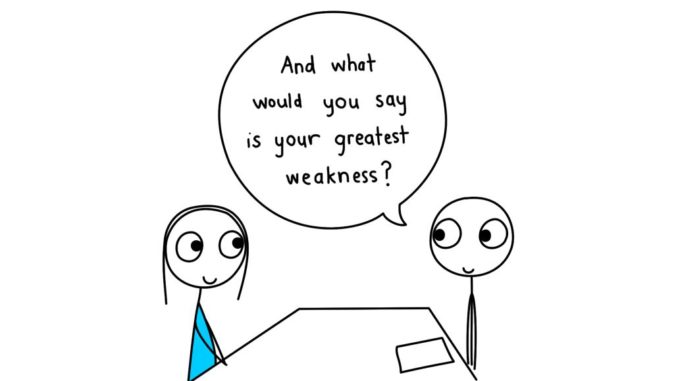 What and how many interview(s) you face will vary from employer to employer and role to role but in general you will need to face the hiring manager, their boss, and perhaps someone from Human Remains or Talent Management or whatever "Personnel" is called these days. You may also have to do some kind of practical test, for example project managers are routinely given a project scenario, about 30 minutes to prepare, and then asked to present to the panel on what they would do over the next 30/60/90 days or whatever.
Your approach to the interview will depend on how keen you are on getting this particular job, but I've found the following tips to be useful:
Dress appropriately for the role / culture of the organisation but err on the side of being smart. Being more smart than the interviewers is probably less of a faux pas than being more scruffy than them.
Do a bit of research on the organisation beforehand. The interviewers will probably want to be reassured you actually want to work for their organisation and have taken the trouble to find out a bit about them. A fairly common question is "What attracted you to OurCorp?" and you need a bit more than "I saw your ad and want a job, any job".
These days many interviews are based around competences and involve questions like "can you tell me about a time in your career where you had to work with a difficult employee/client/boss" or "can you tell me about a time when you had to work under a lot of stress" or whatever. You can generally anticipate what sorts of questions might come up based on the role and organisation involved.
Be yourself, be honest about your strengths and weaknesses and don't be afraid to say "I don't know" if you really don't. The interview is as much about you finding out if the organisation is for you as for the interviewers finding out if you are right for them.
Go to the interview armed with a few questions of your own. One thing you can't get a feel for at interviews is what it's actually like working there, so questions along those lines are good: "what would my first week/month in the role look like?". "what is the best and worst thing about working at OurCorp?", that kind of thing.
Keep calm, even if you think things are going badly. You are probably doing better than you think, and panicking never helps. And always know where your towel is.
You might get asked about your current salary, or salary expectations at the interview, or indeed before. If you currently have benefits beyond just your salary, like pension, private health etc. include the value of them and make sure you give them a figure for your whole package, not just the salary. These days pay doesn't rise much once you've joined an organisation so you're better off negotiating the best deal before you start.
Job offers
If all goes well, hopefully soon afterwards you will get an offer from someone. Whether you accept it is up to you but it's advisable to make sure you get the offer in writing and have a good read through the terms and conditions before accepting (or indeed resigning your current job if you have one).
You wouldn't want to discover at a later date that you need to take a "safe and effective" vaccine to work there, or wear a tricorn hat every Wednesdays in November, or that your contractual place of work is unexpectedly in Stornoway, or that the free monthly beer is always Stella Artois.
And remember to consider the whole package, not just the salary. Especially as you get older benefits like life or health insurance get more expensive to buy on the open market so getting these perks as part of your job can be quite valuable.
So… that's more or less how applying for jobs works in the 2020s. If you're applying for a job in the near future, good luck!
That's about all. Peace out.

© realarthurdent 2022