Following on from my highly successful part 1 (who am I kidding?) part 2 of this series looks at more pictures in my home.
I previously mentioned that my sister studied art at university and has produced various pieces of art of the years. These two photos below were originally given to our mother as a gift and when she passed away I asked my sister if we could have them as Mrs Reggie in particular wanted to have them.
The first print is called "Egypt" and was inspired by a couple of trips there by my sister many years ago. Originally this print had a nasty gold coloured frame and I wasn't that taken by it, however we had it reframed in mid-grey and it now takes pride of place in our dining room.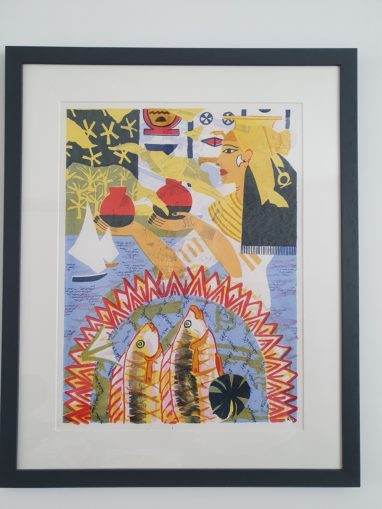 The second print is called "Cairo" and again was inspired by a visit there. Again, this has been reframed and is much improved for it.
A few weeks ago Mrs Reggie spotted that one of our neighbours was selling some prints she had created in her spare time (she is a graphic artist). We bought 3 in total with all proceeds going to a local charity. They will be framed at some point. The print shown below is called "Wheel of Good Fortune".
The next two limited-edition prints are by a local artist, Jo Whitehead. Jo specialises in 'batik' and we've always liked the colours and subject matter of these two prints – the first called "Garden Snails" and the second "Galloping Guinea Fowl".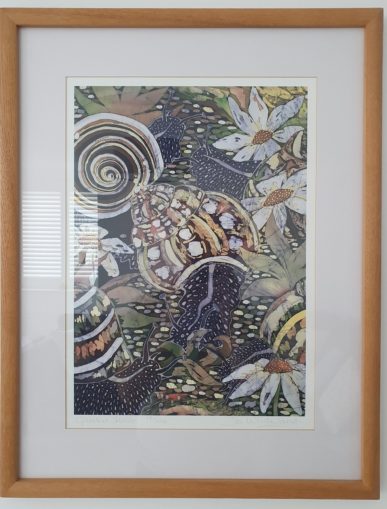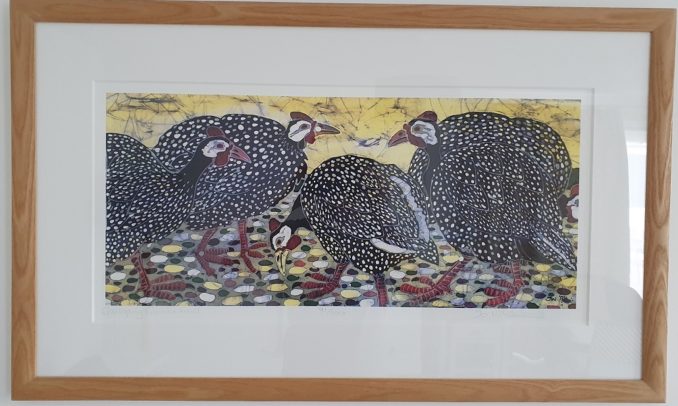 If you're interest in Jo's work she has a website (http://www.jowhiteland.co.uk/) She offers a wide range of limited edition-prints including a couple of puffin ones (one shown below). At £40 I think they are pretty good value for money.
Finally, there is a print of caricature of my father by Pat Rooney, drawn in 1957. Rooney was a prolific artist and for 25 years visited countless RAF stations to draw portraits of servicemen and women in caricature form during WW2 and after. I don't know how my father came to have this picture done but he was in the RAF in WW2 and then worked for Hawker Siddeley, before they got taken over by Rolls Royce. I presume this was taken at an RAF base somewhere.
If you search for Pat Rooney caricatures there are many examples to be found.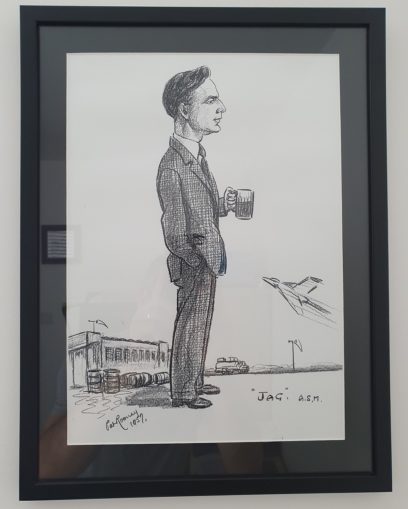 The concluding part of this series will have to wait until something I ordered before the lockdown is ready to collect.

© Text and images Reggie's Mind Of Evil 2020

The Goodnight Vienna Audio file