Barcelona
At the end of the last episode of Nostalgia Album I referenced a very important mission. Despite all this talk of the 1950s, a family obligation could be carried out in modern-day Spain. Did you guess what it was? As an over-generous clue, I directed Puffins towards the earliest episodes of this series. As evidenced by my grandfather and my father's cousin Jack, the family were keen on motorbikes. There was mention of New Imperial, BSA, Veloce and even a Calthorpe Ivory. The theme continues through the family story to the present day as if a gently flowing river across Arcadian meadows, or maybe as a rattly trials bike up a difficult fell side. As we speak, a dismantled Francis Barnet sits above me in the attic. My late father self-defined this as a prototype 1956 trails – a one-off, possibly worth millions – but one suspects it to be a pile of bits from a tea chest in the corner of a barn, palmed off by a canny farmer. For a start, it has three wheels.
Last time, we established that my father and grandfather set off on the return leg of their 1952 trip to Gibraltar (to visit Aunty Lil) via Sitges on the Costa Garraf. Only 22 miles from Barcelona, I hope that they chanced to linger in Catalonia's capital city as it was to become an important location for my father.
Earlier this year, my youngest son struck out for Spain and failed miserably because of a bug within his Covid bug app. As he wasn't going by Ford 8, or my preferred modus operandi of crack express from Gare de Austerlitz to Irun then the sleeper train to Madrid, I suppose it serves him right. Further into the summer, my daughter set off with her matez and not only did she succeed in reaching Spain but managed to visit Barcelona itself where she was tasked with a long outstanding obligation to a previous generation. All will be revealed, but first, a word about Miss AWS.
Miss AWS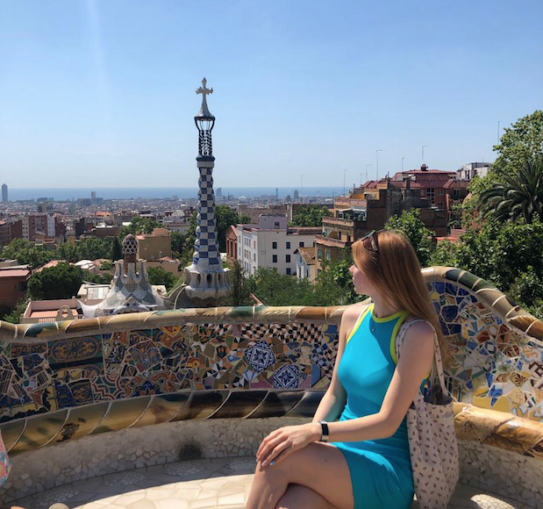 My father's cousin Anne wasn't a Worth-Saying, she was a Black. As anyone who's ever turned a page of Freud can tell from this prose, I'm an only child. My father had a brother who died in infancy. His father was a youngest son with three older sisters (one of whom also died in infancy) and an older brother, killed in the First War. Myself and my wife, also an A.W-S (Amber), were blessed with three sons before Miss Worth-Saying arrived a few years after the dawn of the new century and millennium. Therefore, the Worth-Sayings had a run of nine consecutive boys with the W-S female prior to the present Miss AWS being born in 1898. A span of 106 years, which included the entire 20th century, without a girl. Not only is my youngest son the 9th boy in a row, but he was also born exactly 999 years after Norman nobleman Baron Macron de Worth-Saying rowed his dingy along the Solway coast in search of a better life in a salt pan near Silloth.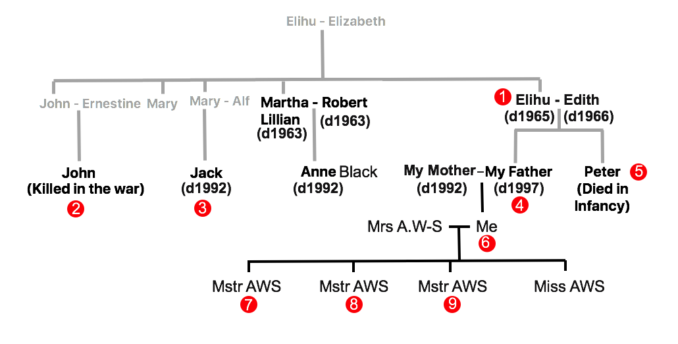 Never mind Veloces, BSAs and Calthorpes, when I was a child a new name emerged from Franco's Spain, stamped on a crate dispatched from Catalonia after the Generalissimo had cashed my father's handwritten International Money Order. With the alignment of the planets which is a daughter's holiday with her girlie friends, an opportunity presented itself to pay suitable homage.
Montesa Motorcycles
Montesa started life in 1944 when 33-year-old Barcelona industrialist Pere Permanyer Puigjaner, grandson of a well-to-do coal importer and merchant, began building gasoline manufacturing generators to produce fuel from almond shells in response to a chronic shortage of petrol during the war. Aged 21, he had graduated in engineering and commerce before continuing his studies in Madrid, London and Paris. At the end of the war, and realising fuel supply would be returning to normal, Puigjaner diversified into motorcycles. His early collaborator was cross country and mountain motorcycling trials legend Francesc "Paco" Bultó who was to found the Bultaco motorcycle company in 1958.
Early models were marketed as the Bulto and Permanyer Montesa, with Montesa being a cavalry order founded by King Jaime II of Aragon in the 13th century. In doing so, the company associated its products with motorized horsemen, a bit like naming a model of car a Lancer. In 1945, 21 units were built. As such, Bulto and Permanyer claimed to be the first motorcycle manufacturer in Spain with assembly-line production and a 'truly industrial and export-minded spirit'.
By 1959, the company had outgrown its original premises and moved to Calle Pamplona 89, Barcelona, with the new models produced there finished in what was to become the marque's definitive red. An obvious place for a young girl to vacation with her matez – after a little prompting. Who wants to shop-shop 'til you drop-drop or go to the beach when you can visit an old motorbike factory? By the time I was aware of such things, my father was ordering 340cc type trials bikes which by this point were made in a new factory nearby in the Barcelona subdivision of Esplugues del Llobregat.
Part of the area is still called La Montesa and can be found on modern-day mapping software. A bit of a bomb site, it isn't the kind of place a gentleman would send his daughter to in a taxi, but anybody can have a look around on Street View. Behind the red skip is a monument to the old company, with motorcycle parts embedded between two concrete monoliths, and a plaque remembering former employees. At its peak, the site contained a 10,000 square metre factory designed by Correa and Milá and built of pre-fabricated materials very new for the period. Home to 460 employees, 11,000 bikes were constructed a year, some as kits to be exported to the likes of my father who then assembled them themselves.
In the 1970s the company had its downs and downs and after being saved through collaborations with Honda later became part of the Honda group. Montesa Honda were established in 1980 and operate a facility at this smart factory on an industrial estate about 9 miles from the centre of Barcelona.
Having decided the present works a bit drab and distant (and suffering from a giant HONDA sign along the side) and having noted Esplugues del Llobregat to be a bit rough, my daughter and her friends were volunteered to Carrer de Pamplona. On every tourist's itinerary, the former industrial area sits less than a mile in a straight line from the boring Platja de la Nova Icaria beach and less than half a mile from the somewhat unappetising Museu del Disseny.
Carrer de Pamplona, 89
After a short trip in a taxi, the young ladies made a very good job of the recce with a photograph nicely lined up with an old photo of the works which is available here.
All that's left is the yard and the cleared space where the factory stood, however, the shape of the old rooms are clear on the gable end of the red building to the left. As for a wall of fame, there should be one. Life is not fair. My daughter, in tribute to the grandfather she never knew, did the best she could. If you're ever in Barcelona and you spot 'ERIC' written in wobbly biro (perhaps next to a tear stain) on an unfashionable Catalan street corner, you know how it got there.
References & Further Reading
Retrotrials, Pre-demolision factory tour
Montesa.com, 75 Years of Montesa
History of Montesa, Viva Montesa (pdf)

© Always Worth Saying 2022