My Swansong from the Royal Air Force. (1973)
On arrival back at Waddington we were to take part in the UK-USAAF Bombing and Navigation Competition. The day after the competition the results came through. Bomber Wing RAF Akrotiri had cleared the board! Not bad for a Third Division South team. The winning crew were Flt Lt Julian Flood and his navigator Mike Cook. In my mind it could not be won by a better pair. We must not forget the remainder of the crew or the hard work of the Bomber Wing ground crew to ensure they had an aeroplane in pristine condition. This triggered a reaction. In five hours we had four Akrotiri Vulcans on "A" dispersal, the C-in-C of the Sovereign Base, Akrotiri, ACM Sir Herbert Humphrey had arrived to "take the credit" for Bomber Wing, RAF Akrotiri.
Whilst I was up on "A" Dispersal at Waddington, (The old QRA dispersal), I was called to the phone. It was my old friend Flight Sergeant Ernie Steer telling me a list was out of who was leaving the service, and my name was on the list. I jumped for joy!  Just as the SASO, (Senior Air Staff Officer), from RAF Episkopi, Cyprus arrived in another Bomber Wing Vulcan. I was assigned to look after him and his aeroplane, I must have done a decent job as I received a C-in-C's commendation. The right place
at the right time always works.
Wing Commander Morgan, the Bomber Wing RAFA C.O., went to my house in Akrotiri to tell my Wife the contents of the 'leave list' was soon to be common knowledge. The Wing Co. told my Wife prior to the list being placed on the General Information notice board as an SRO, (Station Routine Orders). That is what Alan Morgan was like. I consider him to be the best Commanding Officer I had whilst in the "mob".
I went back to Akrotiri with a skip in my step. I loved the island, loved the job but disliked all but a handfull of the people who were in charge, not the aeroplane people, but the organisation… or the lack of it! We had an unofficial squadron tie, BWSS, (Bomber Wing Servicing Squadron). It was a mushroom with a bolt of lightning going through it. At bottom the motto "KITDAFOHS", (Kept In The Dark And Fed On Horse Shit). That about summed it up. Squadrons IX & 35 were great, we as Crew Chiefs were always made welcome in their crew room for a coffee and a chat.
The HQ staff were very pleasant, the CO of BWSS, Doug Hopton, was great CO who knew the Vulcan & was an ex-Crew Chief. A fine man was Doug; he had been my CO for many years at Waddington and at BWSS RAF Akrotiri.
The middle management was non-existent, so much so they moved them all, including Mr. ED the talking horse. But I was on my way and they could do what they liked. Ruston Gas Turbines, Lincoln, had contacted me to say they wanted me to start in the September, my release date was January 1974 but with my leave I could go home in November. I had a chat with Doug Hopton. Now Doug played a mean game of golf, and his partner was the Warrant i/c of the General Office, which dealt with all personnel matters. A quick phone call to him, and another to RAF Records at Innsworth, Gloucestershire, my release date was brought forward to October and I was to go on repat during the last week of August.
In July I was interviewed by the Wing Commander, Alan Morgan, who asked me to change my mind. My promotion to Flight Sergeant had been approved and I would get it "if" I withdrew my release. I said how much I was grateful to him but I had made up my mind to go. I thanked him for the support he had given me. He in turn thanked me for the dedication to my aeroplane, and to Bomber Wing. He laid on a flight to the UK with an empty 7000-pound of freight. I flew with my friend, and the man I consider the best Captain and pilot of both Waddington and Akrotiri, Squadron Leader Bill McGillivray. My last Vulcan flight was in  **XM647, an Olympus 301 powered aeroplane, owned by my old friend Roy Thomas at Akrotiri. It was July 1973. **(XM647. Scrapped. 1985).
Whilst at Waddington I went to see the people in my house to tell them I would be
home in August and I needed the house back. I was invited in, given a cup of tea and
I could see the house had been knocked about. The back-door window glass had been replaced and put in with finger-putty. Upstairs the kids had written on
the walls; they had attempted to cover it and failed.
I went back to the Station where a message was waiting for me from the Families
Office telling me the occupier had complained about me visiting on a "No-notice" basis, and I was in the wrong. I said I did it out of goodness as not to wait to be told officially that you are to get out. I said on taking over would not be easy as so much damage was done to my home. The settee it was ruined by a baby left to wet on it, the walls were in a bad condition, and items were missing from the inventory. I had a fight on my hands, the MPPW representative tried to gloss over things. I became unglued as I had never left a dirty quarter, and as the MoD was my tenant they are responsible. The Lands Claim people said I had been paid money that was not due. It was a matter of pounds. I whipped out my chequebook and said I'll settle what I owe and you can settle what I'm due to damage which is not fair wear and tear.
I told them that I would take the matter up with Group Captain Hall, and with my
CO, Air Commodore Craig, when I return to Akrotiri. That was enough for them. They capitulated and agreed to pay for damage to my house and the missing items. My agents the local estate agents were as much use as an ashtray on a motorbike, they sent a spotty kid to represent me, and it was very fortunate that I was in the UK. I saw the Group Captain in the Operations Block and told him. I said the airman should be disciplined for the state of my home. (I was forewarned, (last chapter), by the Families Office not to let the airman have the house, as he had previous, but I felt sorry for the lad. Misplaced sorrow on my part).
A month or later I was walking by Lincoln station when a three-wheel truck came around the corner and lost its load of boxes of Airman's kit. I'm pleased to report that the boxes belonged to that dirty airman and his slovenly wife.
I went back to Akrotiri to leave the Air Force and it was with a heavy heart that I started the wind down. I arranged a barrel or two of Keo Beer and invited some of the Captains and Crew Chiefs to assist me in getting rid of it. Bill McGillivray and Doug Hopton and other Captains, and "me mates". The Mess Manager brought me a silver tankard, which was filled with Chivas Regal, which I had to gulp and pass around, then some wag refilled it! I was well pissed when we decided to go home. I had sold my car and borrowed someone's moped. I got on it, started it up, and sat on my arse in the car park! Barry Nancarrow, a Crew Chief, said, "Leave the bloody thing there and I'll take you home". I got home then realised the wife was expecting me down the beach—tough. She was not amused when she got home. We did some last minuet shopping and prepared to travel back home. Came the time to go I went with the family to Air Movements and just sneaked away. When we got there all "me mates" were there to see me off. The bar was open, but the plane delayed. The Whispering Giant was getting to be a Whimpering Giant. More drinks and then came the tearful farewell. Then I knew I should have stayed to say goodbye to so many good friends, and in the ensuing months those people were sorely missed.
A new life was waiting for me, the challenge was waiting. I met it head on in true RAF fashion…..It was nothing!
Whilst in the RAF I was most fortunate enough to have flown in the following aircraft:
Meteor T7. Avro Lancaster. Avro Lincoln. De Havilland Tiger Moth. De Havilland Chipmunk. Avro Anson. Airspeed Oxford. BAC Britannia. Vickers VC-10. Lockheed Martin Hercules. Handley Page Hastings. Vickers Valetta. English Electric Canberra. Avro Vulcan. Saunders-Roe Princess. Vickers Varsity.
I managed to clock up 451 hrs flying time in the Vulcan B2. Not bad for a "non-driver".
I was privileged to serve with the following RAF Squadrons:
540, 542/1323 RAF Wyton
542 RAF Weston Zoyland
542 RAF Hemswell
542 RAF Upwood
88 RAFG Wildenrath
139 (Jamaica) RAF Wittering
44, 50, 101 RAF Waddington
IX, 35 RAF Akrotiri
Author: My Dad passed away in 2018, after having prostate cancer for a short period…thankfully. His wishes were that he was to be cremated, although he never said where he wanted his ashes scattered. There was no way they were going to sit on my mantelpiece! Haha. I thought it would be a fitting end to scatter his ashes where he considered to be his spiritual RAF home, next to the old runway at RAF Weston Zoyland, near Bridgwater in Somerset. I decided to scatter half his ashes there and scatter the rest at the exact spot where I had scattered my Mum's ashes 20 years previously, on a beautiful piece of coastline in Scotland. A fitting end I think. When I scattered his ashes for the last time a great sense of calm came over me. Quite odd.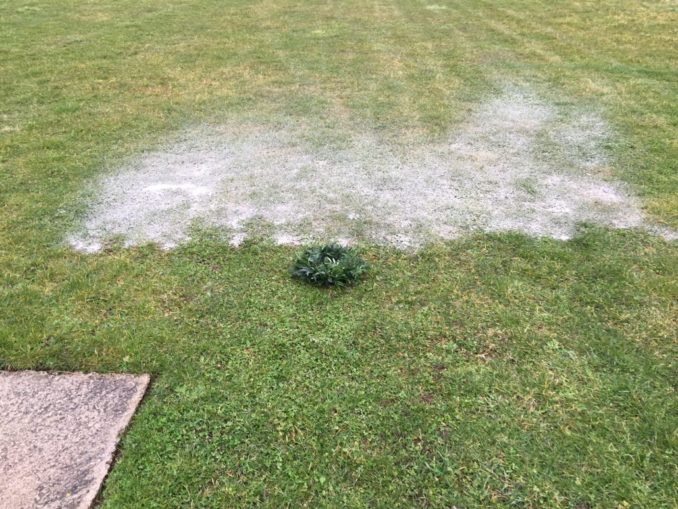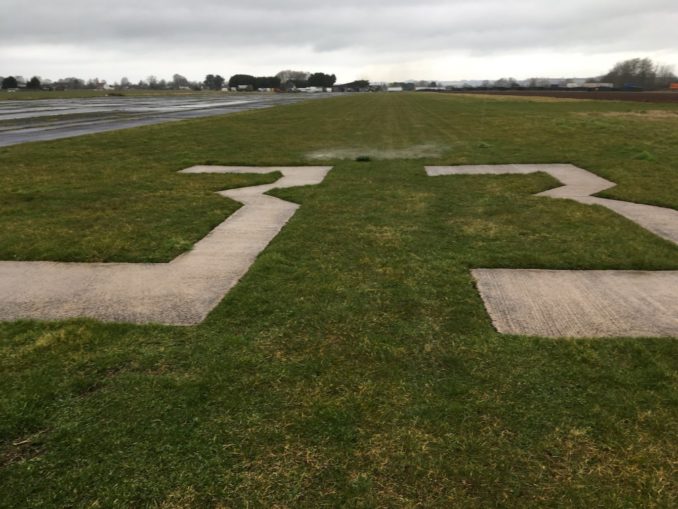 At my Dad's funeral a chap who read his eulogy was a good mate of his from his days serving on 88 Squadron at RAFG Wildenrath, Germany. He asked me if I had read my Dad's memoirs. Apparently my Dad had sent him an advanced draft. I said that I hadn't. I asked him if it's any good. He said he was amazed at the recollection my Dad had, as many of the stories he told he had completely forgotten about. He also said to be prepared for a "warts-and-all" account.
Eighty percent of what you have read was also news to me up until a few months ago. When I first got hold of the memoirs I barely skimmed over it. I wanted to transcribe it and read it at the same time. Some of it has been an eye-opener!
I plan on having a book made for family and friends, and others who may be interested.
Well folks. That's it. Thank you for reading, and thank you for all the kind comments.
© Hot Rat 2020

The Goodnight Vienna Audio file