Monday
It's been quiet round here this weekend, Bozzie and the Little Otter went off to spend some time in the Cotswolds, prior to the election. Before getting onto today's business there are a couple of interesting things from yesterday to report on. Firstly, you might remember that Mr Garage challenged Bozzie to form some sort of Leave alliance. Well Bozzie said not bloody likely, so Mr Garage said that his party would stand in around 600 in seats in the UK, excluding Northern Ireland. He also announced on TV that he wouldn't be standing himself.
A nice leisurely breakfast this morning as Parliament doesn't start until 14:30 on a Monday. In any case it's due to be slow in Parliament today as they're electing a new Speaker. Bozzie and Dom spent a long time talking about all kinds of boring things like opinion polls and the Tramp lying about Bozzie selling the NHS to the God King President.
This morning Bozzie was at CCHQ so that lots of PPC's and MP's up for re-election could have photos taken together for their election literature. Word reaches me that some of the ERG leaders took the opportunity to have a word with Bozzie about getting Mr Garage not to stand candidates against them. They've been chatting to Mr Garage and think that if Bozzie were to agree to a manifesto pledge to negotiate an FTA and not accept an extension to the 16-month implementation period they might get an informal agreement. Interestingly a No 10 spokesman is supposed to have said that an extension is not going to be sought.
Bozzie and the Tramp have agreed to have an election debate on ITV and possibly one on BBC. This has upset Jugs as she's not invited. She has complained that they are being sexist, but most people say it really because the Limp Dumps have no chance of winning the most seats and her becoming PM. Anyway, she says that if ITV don't invite her she will take them to court.
I tried to watch the Election for the new Squeaker but it was so tedious I dropped off to sleep. I saw the speeches at the beginning and they were OK but waiting for the count was boring. When I woke up an hour later they still hadn't announced the results. I managed to stay awake long enough to see the result and despite one man having a big lead, they chucked out two people and started voting all over again. I wandered off to do a patrol of the estate to keep me awake before the 2nd round results were announced.
I saw on TV that the first General Election Opinion Poll for Wales was out and Labour were in a 1% lead over the Tories. This got Dom a bit excited as at the last election Labour beat the Tories by 12% in Wales. The man on the TV said that if this were the actual results the Tories would take at least 7 Welsh Labour seats.
I'm off for dinner and a sleep, I do hope it Chicken.
Tuesday
It's the HoC closing day, although they're going to rush through one last bill. The bill sets up a compensation scheme for victims of historic child abuse in Northern Ireland and has already been passed by the Lords. It whizzed through the commons really quickly as every party was in agreement.
The Mogg was in trouble for something he said about Grenfell on LBC. From what I heard he said that after reading what the report on the fire said about the "stay put" policy in the event of fire he considered that it would be a common sense decision to evacuate anyway. The lefties all jumped on this and claimed that he was saying that the people who died had no common sense for staying put. Someone called Stormzy was very nasty and used lots of rude words. He apologised because he said that he had not intended to say people had no common sense. I hear that he is to be side-lined and will be campaigning in his own constituency.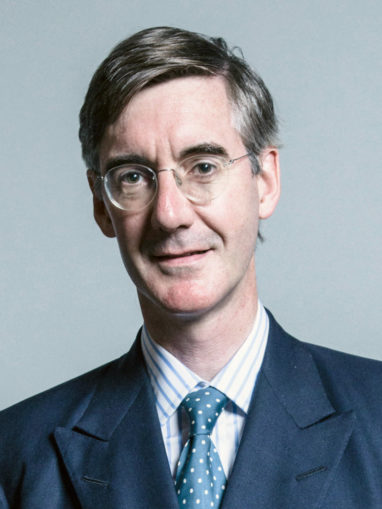 Wednesday
Bozzie went off to see the Queen this morning to tell her that Parliament had been prorogued for the election. I'm not sure why this was necessary, doesn't she read the papers or watch the TV? He's going to launch the Tories Election campaign at 8pm tonight in the West Midlands.
In the meantime, Bozzie made a statement outside No 10 and I was kept out of the way in case I stole the limelight. They needn't have bothered; he didn't say anything new, only that he had been to see the Queen and then he went on about why we should re-elect him and not elect the Tramp. If I had a vote I'm not sure if I would vote for him or that Mr Garage. I certainly wouldn't for The Tramp, Jugs, or Caroline Glucose. Those Greens are really strange, they seem to want us all to live in the dark and cold.
The fuss about the Mogg seems to have died down a bit today. It's been replaced by lefties moaning about some clip from an ITV interview with Keir Stoma that was edited to make him look even more stupid than usual. Then some Welsh Tory resigned from the Cabinet over something someone else did earlier this year. Not a good morning for Bozzie's mob.
The Little Otter has taken 6 weeks Leave of Absence from her job to help young Tory women candidates during the election campaign. I guess I will be seeing more of her around for a few weeks. I shall have to try being extra nice to her and I might get a few extra treats!
Bozzie gave a barnstorming speech during the election launch at the NEC, but it was knocked off the news headlines by Fatty Watson announcing that he was resigning as the Tramp's deputy and an MP. He said he has written a book on weight loss, is training to be a fitness trainer and wants to do other things. All well and good, but his timing was excellent to hit Bozzie's launch.
Well it's time to retire to my basket.
Thursday
The Little Otter seems to be in charge of putting out mine and the mutt's food these days. Must admit she is quite good and hasn't forgotten yet. Anyway, the radio this morning is still full of Fatty's resignation. Up until now the MSM has been full of Bozzie's troubles and how well it had been going for the Tramp. Today things have changed a bit. I heard that Fatty might not have been fully truthful about quitting as an MP. Although he had a 7000 majority in his West Bromwich East constituency, it voted heavily for Leave at the referendum and was now considered a marginal. He was also responsible for claims of a Westminster paedophile ring that were totally untrue. Did he jump before he was pushed?
The Tramp's lot had other problems yesterday, it's National Executive Committee banned three candidates from standing. The only one I had heard of was Chris Williamson who was suspended for anti-Semitic statements. Williamson says he's going to stand as an independent. Strangely they didn't say anything about Jim the Washing Machine salesman who is suspended for six months from the House of Commons. Then this morning an MP, Ian Austin, who quit the Labour Party to be an independent was telling Labour Voter's that the Tramp was unfit to be PM and they should all vote Tory. He was later joined by another ex-Labour MP, John Woodcock, who said the same thing.
The Saj made a speech this morning saying that with low interest rates there was capacity to spend a bit more money. At the same time Maoist McDonnell was saying that a Labour Government would borrow hundreds of millions to spend on mad policies.
Friday
Bozzie is all over the place these days. After breakfast he shot of to visit yet another hospital where he pledged to bring in a new fast track visa for foreign Doctors and Nurses who want to work in the NHS. He also said he would halve its cost to £450.
Labour lost a load more candidates today, in fact so many have gone I can't keep count of them all. Most of them have said nasty things about other people, calling them four letter words. It's no wonder that more and more of their ex MPs are saying that they can't vote for the Tramp and to vote for Bozzie. The well-known Jewish Labour MP Margaret Hodge even refused to say she was supporting the Tramp. Now I hear that one of the black ladies in the shadow cabinet is in trouble for buying a poppy wreath and claiming it on expenses.
Wee Krankie launched her campaign in Scotland. I saw her on TV and as usual every problem in Scotland was the fault of the evil English, if only they could get independence everything would be wonderful and they could re-join the lovely E.U. She said in the event of a hung parliament she would not form an alliance with the Tramp. However, she didn't bothers to tell her voters that they would have to use the Euro, there would be no more subsidy from the U.K. and they would need a passport to come to England.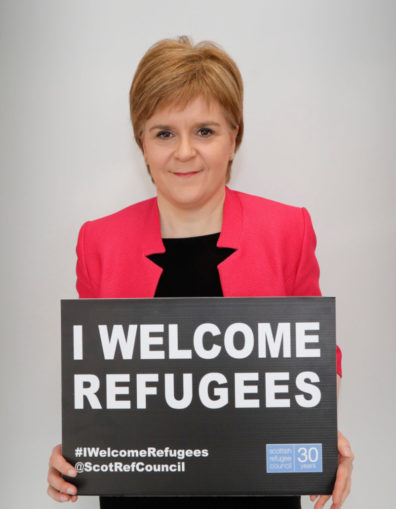 I wonder what time Bozzie will get home tonight. He spends lots of time flying, driving and going on trains and I worry that he isn't eating the nice healthy food the little Otter makes him. Talking of food has made me hungry, I'm off to see if my dinner is in my bowl. I can't leave it there too long or the Mutt will try to eat mine as well as his own.
Saturday
Not a lot happening today. Bozzie announced that he was giving up drinking for the election campaign. Not really a hardship as the Little Otter has had him on a tight rein for weeks.
One of the more left leaning newspapers tried to stir it up with a story that when Bozzie visited a school yesterday the six form boys where all hidden away in class rooms in a separate building. Most papers didn't run with this story, I'm not sure what the point of it was. Was Bozzie ever meant to meet these boys and whose decision was it to keep them apart? Were they accusing Bozzie of being another Jimmy Saville?
Yet more Labour candidates are getting into trouble and having to stand down. One is being investigated for singing "Hey Jew" to the Beatles song "Hey Jude". The Tory party has written to the Electoral Commission complaining that the Lib/Green/PC pact breaks the law on several counts, including failing to register as a third party and failing to declare donations.
Before I go to my cat basket, there are 3 opinion polls out for the Sunday papers. They seemed to indicate there's been no change in voting positions over the past week. What a waste of time;
Speak to you again on Monday.

© WorthingGooner 2019

The Goodnight Vienna Audio file